Hours before a key summit meeting in Brussels, Manuel Valls said there could be 'no taboo subject' in talks to keep Greece within the eurozone.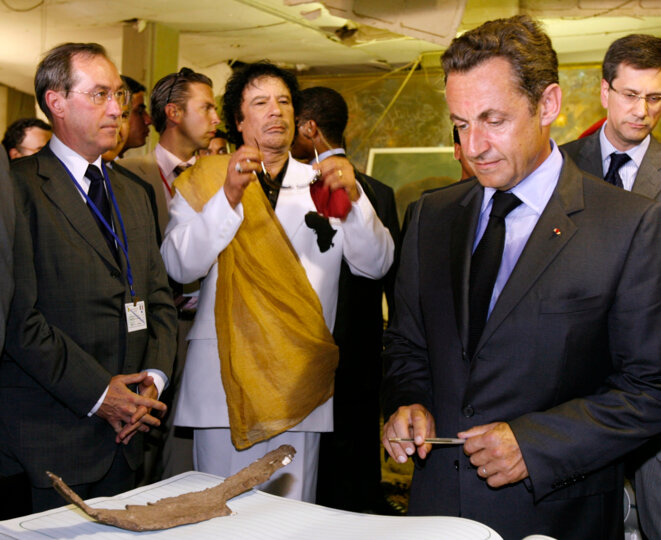 Claude Guéant, Mouammar Kadhafi et Nicolas Sarkozy à Tripoli, en 2007. © Reuters
In a dramatic development Claude Guéant, ex-chief of staff to President Nicolas Sarkozy and a former interior minister, has been placed under formal investigation for "laundering of the proceeds of tax fraud as part of an organised gang", "forgery" and "use of false instruments" in connection with the probe into claims that the late Libyan leader Muammar Gaddafi illegally funded Sarkozy's successful 2007 presidential election campaign. Investigators want to know the origin of more than 500,000 euros that was transferred into his bank account in 2008 and part of which he later used to buy a flat in Paris. Experts in the art world have cast doubt on Guéant's explanation that the money came from the sale of two paintings by 17th century Dutch artist Andries Van Eertvelt.
Following 'active corruption' claims, a fresh investigation is looking into the financing of former president's failed 2012 re-election bid.
France's mainstream Right opposition party, the UMP, is further engulfed in a corruption scandal that implicates its leader and Nicolas Sarkozy.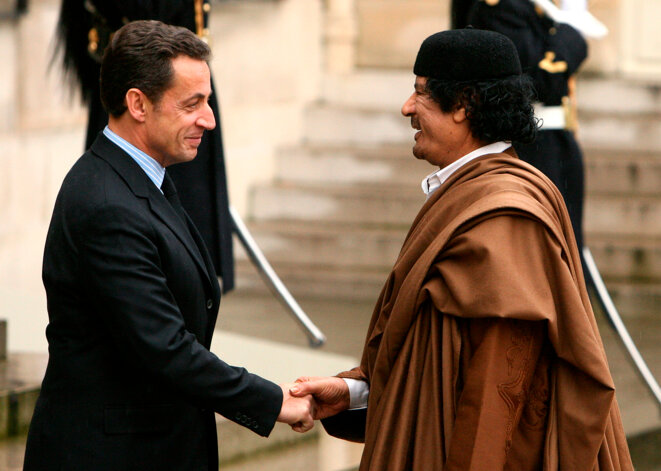 MM. Sarkozy et Kadhafi, en 2007, à l'Elysée. © Reuters
François Gouyette, who is now ambassador to Tunisia but was France's man in Libya from 2008 to 2011, has revealed to judges that two different well-placed Libyans told him that there had "indeed" been funding by Muammar Gaddafi's regime of Nicolas Sarkozy's successful bid to become French president in 2007. The fluent Arabic speaker also told the investigating magistrates that the Libyan document published by Mediapart in April 2012 revealing the illicit funding looks genuine. His intervention follows a whole string of senior figures from Libya, both friends and foes of the late Gaddafi, who have confirmed that the financing of the Sarkozy election campaign took place. Fabrice Arfi and Karl Laske report.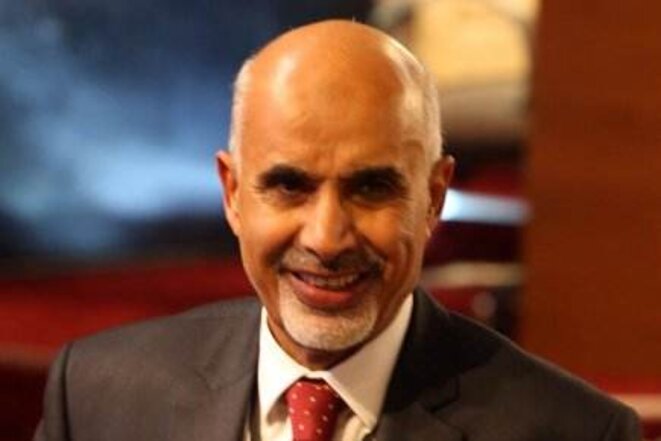 Mohamed el-Megaryef © Reuters
A prominent Libyan dissident who became his country's first head of state after the fall of Muammar Gaddafi in 2011 has confirmed that the dictator's regime paid millions of euros to support Nicolas Sarkozy's successful bid for the French presidency in 2007. Mohamed Al Magariaf, who spent many years in exile because of his opposition to the regime, is the first leading figure in post-Gaddafi Libya to acknowledge that his country illegally financed the Sarkozy campaign. Al Magariaf, who spent much of his exile in the United States, also says that payments continued until 2009. His revelations were made in sections of his recent book that were removed by his publisher just before publication. Fabrice Arfi and Karl Laske reveal their explosive content.
In audio recording Libyan leader Muammar Gaddafi says he helped bankroll former French president's 2007 presidential bid.
The France-based international police cooperation organisation Interpol has since last year become part-funded by the world's largest cigarette producer, Philip Morris International, in a deal presented as helping to fight black market sales and to ensure traceability of tobacco products. This further example of the intergovernmental police organisation's controversial new partnerships with the private sector raises a number of concerns, not least over the suspicion that the tobacco industry itself has been feeding criminal networks involved in the trafficking. Mathieu Martinière and Robert Schmidt report.
The Lebanese businessman says he handed over suitcases of cash in Geneva that came from arms deals with Saudi Arabia and Pakistan.
Nicolas Sarkozy's close political ally Claude Guéant is at the centre of a major political controversy over a mysterious payment made to him of  500,000 euros. The former interior minister has angrily denied that the bank transfer payment, unearthed by detectives investigating the alleged Libyan funding of Sarkozy's 2007 presidential campaign, relates to money from the former regime of Colonel Gaddafi. He insists the money came from the sale of two oil paintings by a 17th century Dutch artist. Yet art experts say the two paintings are worth nowhere near 500,000 euros. And if he did sell them abroad as suggested, Guéant appears not to have got the necessary authorisation from the ministry of culture. In another twist, the former civil servant claims other cash payments are explained by undeclared work bonuses he received from 2002 – yet this system of bonuses was abolished in 2001. Dan Israel reports on the tangled web surrounding Sarkozy's former right-hand man.
Ex-minister Claude Guéant says 500,000 euros in his bank account came from selling paintings not Libyan funding for Sarkozy's 2007 campaign.
While attention in France and elsewhere in the world last week was mainly focused on the presidential race between President Barack Obama and his Republican challenger Mitt Romney, there were also many Congressional contests taking place across the United States. An investigation has revealed that a number of French groups were involved in funding candidates at those elections. Officially the fund-raising was carried out by American employees of those French businesses rather than the firms themselves. But, curiously, these staff members tended to favour Congressional candidates who were close to their own company's interests. Martine Orange reports.
While austerity measures, budgetary discipline and spending cuts are the watchwords of debates inside the French parliament, the institution itself enjoys a remarkably undisciplined and high-spending regime that pays parliamentary groups yearly subsidies of almost 10 million euros and without demanding any account to ensure the money is spent for legitimate purposes. Mathilde Mathieu reports.
The BBC reports on Nicolas Sarkozy's announcement he will sue Mediapart for suggesting Muammar Gaddafi planned funding his 2007 election campaign.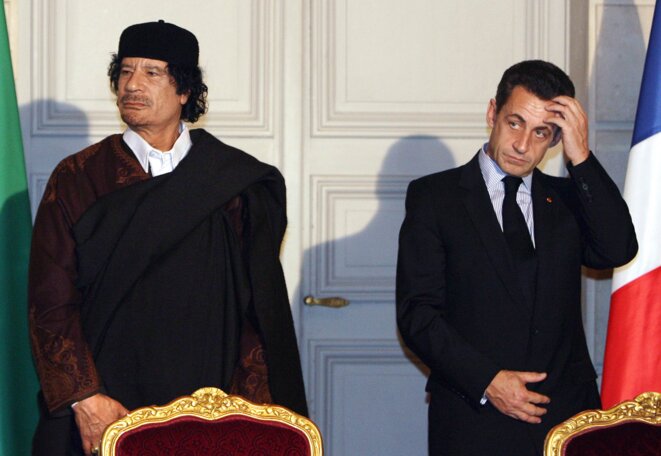 © Reuters
Mediapart can reveal compelling new evidence that President Nicolas Sarkozy's successful 2007 election campaign was partly funded by former Libyan dictator Muammar Gaddafi. A document signed by a senior figure in Libya in 2006 and recently obtained by Mediapart states that the regime approved a payment of 50 million euros to back Sarkozy's campaign, following a meeting with one of his most trusted political allies. The explosive revelation is certain to fuel calls for a full-scale enquiry into the funding of the president's last election campaign. Fabrice Arfi and Karl Laske report.