Related keywords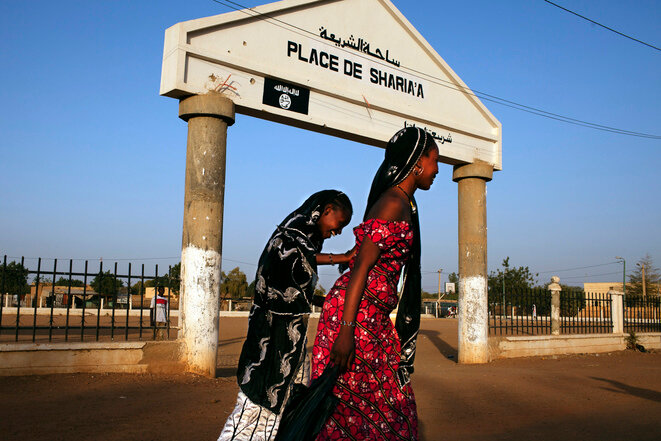 "Sharia Square"in Gao, seen here in February 2013, where the occupying jihadists in 2012 carried out amputations in public. © Reuters
Since France's military intervention in Mali in 2013 put an end to an offensive by Islamic extremists occupying the north of the country, and despite the subsequent UN peacekeeping mission to help stabilize the former French colony, it remains blighted by insecurity. Amid the continuing tensions, the government stands accused of a strategy of clemency towards senior jihadists who led a reign of terror during their occupation of the north. The vast majority of them have been allowed to escape justice, while the few who were placed in jail have been discretely freed, apparently in prisoner exchange deals. Rémi Carayol reports.
French and Malian troops are searching for Sophie Pétronin, who ran an NGO helping children suffering from malnutrition, who was kidnapped in the city of Gao in northern Mali on Christmas Eve.
French troops who routed jihadists in Mali in 2013 are now waging attritional campaign against shadowy fighters who use 'hit and run' tactics.
As new President takes up office, French military engineers unearth weapons buried in desert sands by fleeing militia.
The protesters, angry at being excluded from peace talks, say Paris is colluding in the continuing Tuareg occupation of the regional capital Kidal.
Islamist rebels launched attack on the northern town of Gao, liberated from their control in January, but were repelled after two hours of fighting.
Zones of northern Mali recaptured by French-led forces see rebel resurgence as Mali army struggles to secure parts of Gao and Timbuktu.
French and Malian forces secure the northern Mali town of Gao, once an Islamist stronghold, and advance on to the key town of Timbuktu.