Related keywords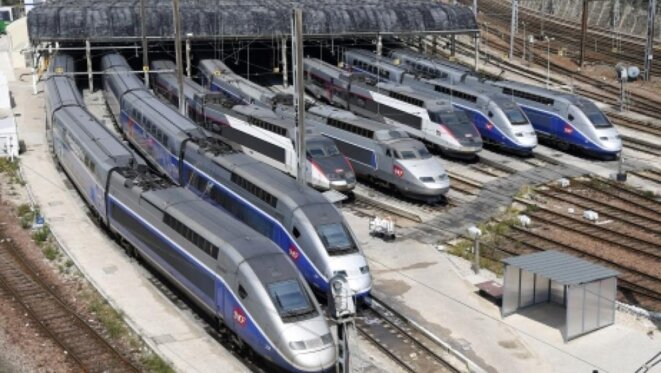 Trains at the gare du Nord in Paris. © Reuters/Charles Platiau
On April 17th this year, with the rail strike in full swing, a manager at the busiest railway station in Paris, the Gare du Nord, asked colleagues to create a database on workers who were most active on Facebook, Twitter and other social media. Unions have condemned the action, saying they fear the firm wants to muzzle staff involved in the industrial action, while lawyers say the move is completely illegal. The state rail company SNCF, meanwhile, dismisses it simply as a "clumsy" local initiative not connected with the strike. Dan Israel reports.
The Gare du Nord, one of the major Paris railway hubs serving suburban, national and international destinations, reopened Tuesday after it was evacuated on Monday evening when police launched a search for three suspected terrorists who were reported to be travelling to the station in a train from northern France. 
The Gare du Nord was plunged into chaos after the ammunition, apparently dating from WWI or WWII, was found in a man's backpack.
Managing director Andy Street says he 'went too far' and regretted saying 'nothing works and worse, nobody cares about it' in France.
Tens of thousands of commuters and international travellers were stranded in Paris after a series of incidents disrupted rail traffic from the Gare du Nord.