Quartier de Chajaya, Gaza, septembre 2014 © Pierre Puchot
The International Committee of the Red Cross calls it "a major problem", while the United Nations says it has no idea of the numbers involved. The one thing that is certain is that at least hundreds of families in Gaza are still looking for relatives who have disappeared without trace following the 50-day Israeli offensive that began in July. For some, the answer may lie beneath the rubble of destroyed buildings that still litter the land. But there is also speculation that other missing Palestinians may be detained in Israel, or have met death as they fled by sea to Europe. Mediapart's Middle East and North Africa affairs correspondent Pierre Puchot reports from Gaza on an enduring mystery that has become something of a taboo.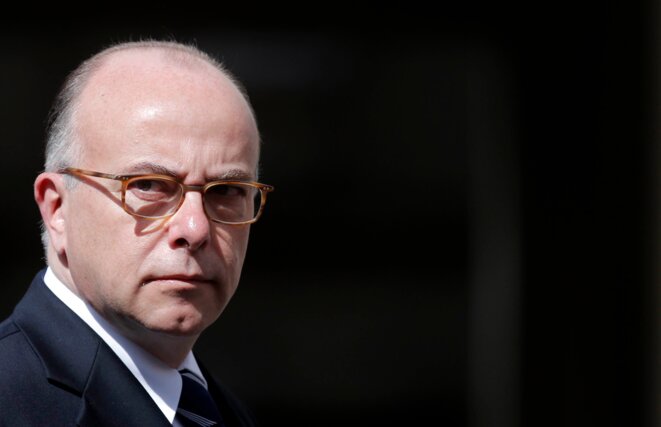 Bernard Cazeneuve lors de son arrivée au ministère de l'intérieur en 2014 © Reuters
In an interview with Mediapart the French interior minister Bernard Cazeneuve has justified his controversial decision to ban a number of planned protests over the Israeli war against Gaza. In doing so Cazeneuve insisted that it was his decision to ban those demonstrations, and not that of the president François Hollande or prime minister Manuel Valls. The interior minister insisted his ministry had "concrete evidence" that synagogues and Jewish businesses were going to be singled out in those protests. During the interview Cazeneuve also said he had often joined marches in the Palestinian cause in the past and "would have done so again" had he not been in office. Fabrice Arfi, Louise Fessard and Mediapart's editor-in-chief Edwy Plenel report.
The arrest and conviction of protesters following pro-Palestinian and pro-Gaza demonstrations in Paris have led to accusations of judicial double standards. Critics claim that young non-white Muslims have been singled out for punishment by the police and courts. Here Mediapart highlights the case of a young man called Mohamed who was convicted after intervening when his younger brother was stopped by police officers following a pro-Gaza protest on July 13th. Though his sentence was reduced on appeal, Mohamed still insists he did nothing wrong and says he was only arrested because he is a Muslim who supports the Palestinian cause. Thomas Saint-Cricq reports.
French foreign minister directed strong criticism against Israel's for its 'slaughter of civilians' in the continuing offensive in Gaza.
March in Paris attracted up to 20,000 with demonstrations too in Marseille and Lyon as protestors voiced anger at French stance over Israel. 
Heavily-policed event attracted up to 6,000 people in front of the Israeli embassy in the French capital amid rising inter-communal tensions.
Interior ministry 'analysing' its options against the Ligue de Défense Juive, accused of provoking pro-Palestinian demonstrators in Paris area.
From his alignment with the Israeli far-right to the banning of demonstrations in solidarity with the Palestinian people, and the suggestion that this show of solidarity is in fact anti-Semitism disguised as anti-Zionism, French President François Hollande has lost his way, writes Mediapart editor-in-chief Edwy Plenel. In this opinion article presented as an open letter to the head of state, he argues that Hollande has adopted a position of incoherence and hypocrisy that will bring him no political gain and which ignores the lessons of history.
The protest against Israel's offensive in Gaza, banned over security fears, drew several thousands before hooded youths clashed with police. 
A planned protest march through Paris against Israeli offensive in Gaza on Saturday is banned over security fears.
The Israeli offensive against Hamas militants in Gaza, codenamed 'Protective Edge' in English and in which to date more than 750 Palestinians and 33 Israelis have lost their lives, deepened in horror on Thursday when at least 15 people were killed and 200 wounded in an attack upon a United Nations-run school used as a shelter from the fighting. While the gruesome toll has caused loud international outcry, less reported is the movement of desertion among Israeli military reservists who refuse what they believe is an unjust war. Mediapart's special correspondent in Israel, Pierre Puchot, has obtained a frank and exclusive interview with one of these so-called 'refuseniks', who this week fled his call-up to join an armoured division headed for Gaza.
Three men were jailed and another received a suspended sentence for their part in riots that erupted on Sunday in Sarcelles.
Interior minister says 'intolerable' attacks at the weekend on synagogue and kosher shop 'is quite simply anti-Semitic and racist'.