Related keywords
Cars were torched and public buildings attacked in a second night of violence in Paris suburb after 24-year-old died during transportation to gendarmerie station.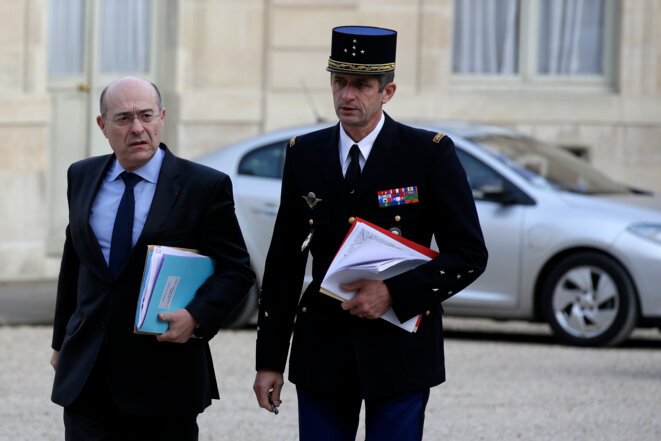 Strained relations: French police head Jean-Marc Falcone (l) with gendarmerie boss Denis Favier. © Reuters
Policing in France is divided up between the national police force, which covers urban areas, and the gendarmerie, which covers mostly rural zones. The two forces have a historic rivalry, which is further complicated by the sometimes surreal bureaucracy concerning their geographical limits of operation. The terrorist attacks in France in 2015 have exacerbated the mistrust between the two, beginning with tensions between their elite intervention forces which have now spread through the ranks and into mutually denigrating rumour campaigns relayed by the media. Matthieu Suc reports.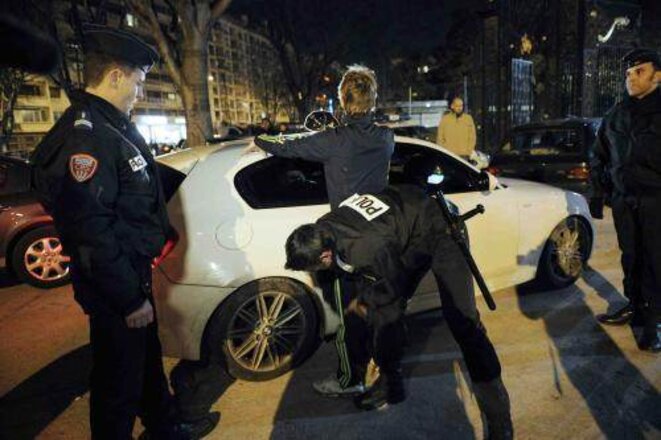 © Reuters
Mediapart has obtained the draft text of a new professional code of ethics for French police forces, which sets out the duty of officers towards the population at large, but which also underlines their required obedience to their hierarchy regarding freedom of expression. Police unions and gendarmerie representatives are to be consulted on the text later this week, before a final version is published in the form of a decree, due in March 2013. Louise Fessard reports.
Last month French interior minister Claude Guéant announced a drive to put thousands more police on the streets to create "a climate of security" and called on senior officers to encourage closer relations with local populations. But the relationship between the police and public in France has long been a troubled one, rooted in history and pervaded by a strong mistrust on both sides. In an interview with Mediapart, Christian Mouhanna, a researcher and academic specialised in police and judicial issues, identifies the causes and explains why so many attempts to bridge the divide have failed, creating an increasing malaise within the police itself.