The middleman Alexandre Djouhri has been released on bail by a court in London pending proceedings to extradite him to France. Examining magistrates in Paris investigating claims that Libyan regime money was used to finance Nicolas Sarkozy's 2007 election campaign want to question Djouhri over crucial documents found at his Swiss home. Mediapart understands these show that the middleman did indeed oversee the payment of half a million euros of Libyan origin to President Sarkozy's most trusted lieutenant, Claude Guéant. Karl Laske and Fabrice Arfi report.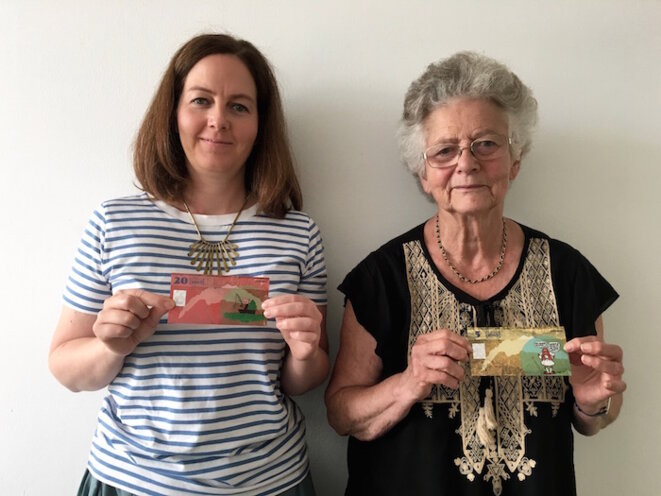 Volunteers working on the new currency, Claudine Baudin and Paule Génillard from Geneva. © Fanny Hardy
A new local currency that straddles the frontier between France and Switzerland has been set up by local volunteers. The 'Léman' was created a year ago to help forge stronger trade links between local businesses on either side of the border and is growing in popularity. Fanny Hardy reports on the first local currency to be shared by the two nations.
The Swiss canton, or state, of Geneva has launched legal action aimed at forcing the closure of the ageing, accident-prone French nuclear plant at Bugey, which lies just 70 kilometres from the border with Switzerland. The lawsuit is for "the deliberate endangering of lives" and "water pollution". If successful, this extraordinary move could encourage other countries bordering France and its network of 58 nuclear reactors to take similar action. Agathe Duparc reports from Geneva where the local authorities presented their case at a press conference on Monday.
A spokesman said Kerry, who has called off the rest of his four-state tour, suffered a broken leg.
President Shimon Peres and prime minister Benjamin Netanyahu have urged France to maintain its firm stance over Tehran's nuclear programme.
Iranian foreign minister says Geneva deal on its nuclear programme could have been reached if 'one of the delegations' had not blocked it.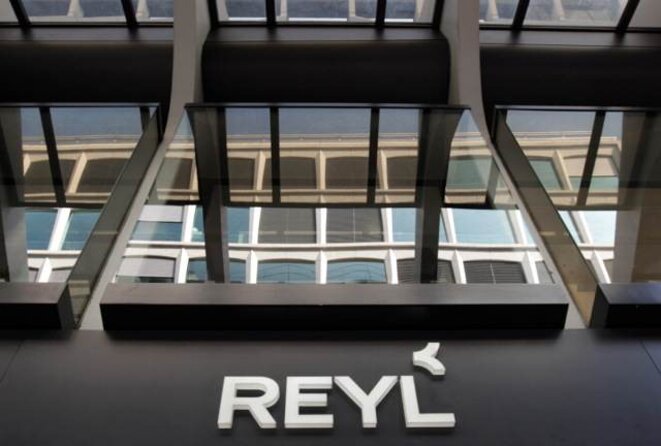 © Reuters
The still-unfolding scandal surrounding the secret foreign account of former budget minister Jérôme Cahuzac, first revealed by Mediapart last December, has rocked the French political establishment to its core. But it may not be the last such explosive revelation. For the private Geneva-based financial institution that Cahuzac used to manage his funds hidden abroad, Reyl & Cie, is alleged by several sources contacted by Mediapart to have provided its discreet services to other French personalities - including senior political figures. Dan Israel pieces together a secret and complex financial puzzle, with the help of insiders from the world of finance and banking in Geneva and Paris.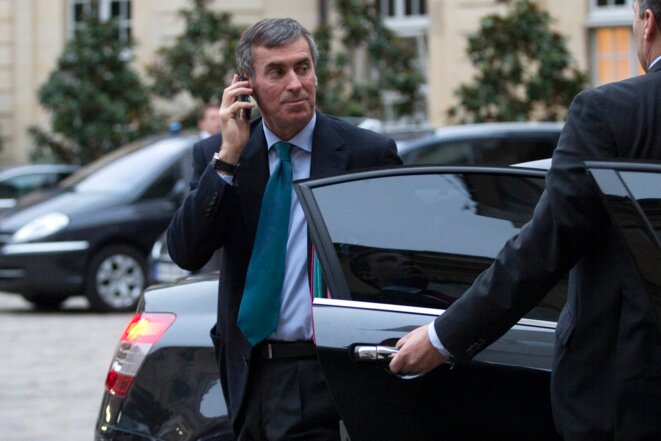 Jérôme Cahuzac, mecredi 5 décembre. © Reuters
Following French budget minister Jérôme Cahuzac's vehement denials of Mediapart's revelations that he held a secret bank account in Switzerland over a number of years until 2010, Mediapart publishes here a sound recording of a conversation in which Cahuzac (pictured) explicitly refers to the account, held with a branch of Swiss banking giant UBS in Geneva. Cahuzac, who last month announced a crackdown by his ministry on tax fraud, can be heard saying: "What bothers me is that I still have an account open with UBS", before adding, with irony: "UBS is not necessarily the most hidden of banks." Fabrice Arfi reports.