Related keywords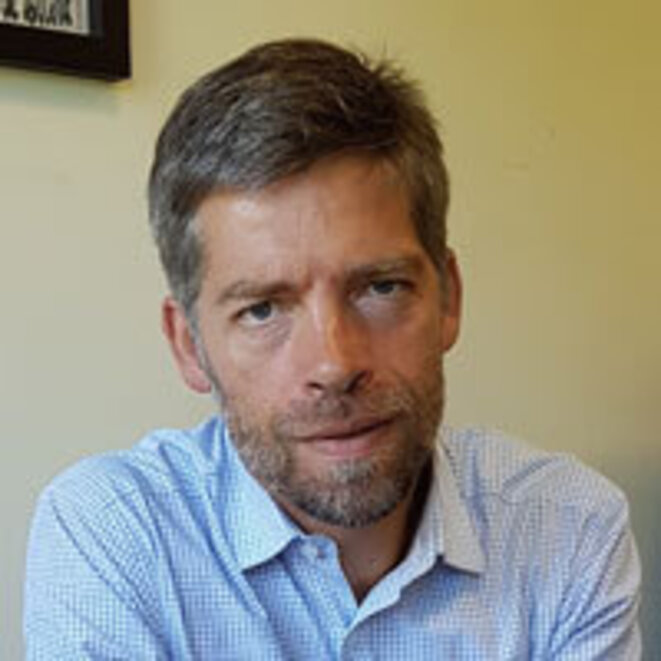 Jacques de Maillard. (© Sciences-Po Saint-Germain-en-Laye)
Through his appointment of the tough-talking Gérald Darmanin as interior minister, President Emmanuel Macron has shown himself to be a conservative on law and order issues, following in the footsteps of former president Nicolas Sarkozy. The French Left, meanwhile, which is wary of once again being portrayed as "soft" on crime, is showing signs of wanting to set its own agenda on the issue ahead of the 2022 presidential election. Against this backdrop Mediapart's Antoine Perraud spoke to political scientist Jacques de Maillard, an expert on the police and on law and order issues, about the fight against crime and the effectiveness of statistics. The academic warns against the "perverse effects" of focusing too narrowly on crime figures and of the dangers of proclaiming "simple solutions" to what are complex issues.
Olympique Marseille earned a 1-0 away win at Ligue 1 champions and arch rivals Paris St Germain, sparking the celebrations on Marseille's Vieux Port.
Interior minister Gerald Darmanin, speaking during a visit to the headquarters of French domestic intelligence agency on Monday, declared the the risk of terrorist attacks in France 'remains extremely high' and especially from 'terror of Sunni origin', just two days before the trial opens in Paris of 14 people accused of helping the January 15th 2015 terror attacks carried out in the name of the so-called Islamic State group.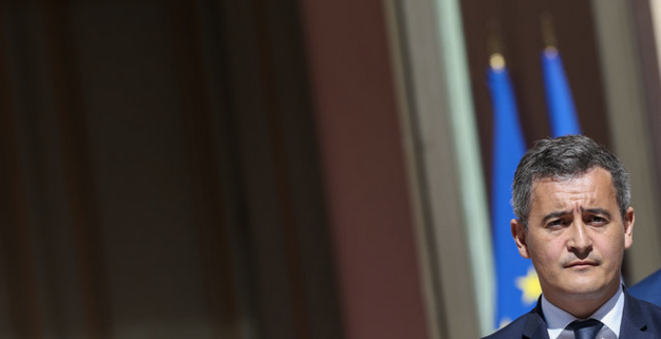 Newly appointed French interior minister Gérald Darmanin. © NurPhoto via AFP
In a French government reshuffle earlier this month, former junior budget minister Gérald Darmanin, under investigation over rape allegations, was given the senior post of interior minister. Darmanin, 37, a loyal ally of former president Nicolas Sarkozy who has been sent for future trial on separate counts of corruption and illegal election campaign spending, has since caused widespread outrage with his comments on the issue of police violence and racial and religious tensions. In this op-ed article, Mediapart publishing editor Edwy Plenel argues why not only Darmanin's appointment should never have taken place, but why he should now be dismissed in the name of the morality required of public office.
French interior minister Gérald Darmanin told a parliamentary committee that when he hears talk of police violence 'I choke', causing widespread outrage and notably among the family of a man who died earlier this year after police arrested him using a suffocating stranglehold.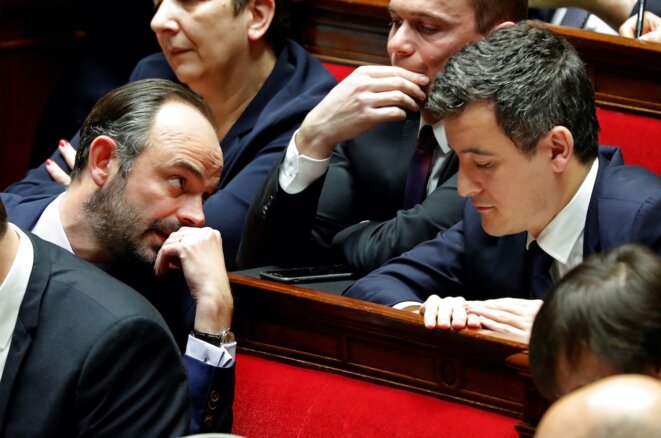 Gérald Darmanin, seen here on the right, talking with prime minister Édouard Philippe at the National Assembly on January 30th, 2018. © Reuters
An investigation into rape allegations against France's budget and public accounts minister, Gérald Darmanin, who denied them, has been dropped by prosecutors. But a complaint from another woman against the minister is now the subject of a preliminary investigation, amid allegations that as a mayor Darmanin abused his influence to gain sexual favours – claims he denies. The offence of "influence peddling" is often present in financial and fraud cases, but as Marine Turchi and Antton Rouget report, it can also be a suitable charge in cases of alleged "sexual corruption".
A preliminary investigation opened last month after a woman filed a lawsuit accusing budget minister Gérald Darmanin of raping her in 2009 has been dropped after no evidence was found of 'coercion, threat, surprise or violence' the Paris prosecution services announced on Friday.
French government colleagues of the budget and public accounts minister, Gérald Darmanin, have defended his right to remain in his post while awaiting the findings of an investigation into a complaint launched against him for his alleged rape in 2009 of a woman who had asked him for help in a legal case concerning her, an accusation he has denied.

Facing problems: President Emmanuel Macron.
The first series of the Macron show has come to an end. Now, as the political world returns after the summer break, the show threatens to become more of a (grim) reality TV series. President Macron is confronted by three main issues: his economic policy is right-wing, many of his key measures are unpopular and he lacks heavyweight communicators in his party's ranks. As a result the new head of state seems set to change his communication strategy and get more involved in the fray. Mediapart's editor François Bonnet reports.