Related keywords
Nicolas Sarkozy's hopes of returning to the Elysée suffered a potential blow on Tuesday when France's top court approved the use of telephone taps that led to the former president being formally investigated for "corruption" and "influence peddling". The decision by the Cour de Cassation to reject Sarkozy's appeal means that he could soon face charges and be sent for trial over the allegations, which concern his alleged attempts to obtain confidential information about another legal affair that involved him. Though he has not formally announced his candidacy for the Right's autumn primary ahead of the 2017 presidential election, it is widely expected that Sarkozy will stand. But the electoral road is likely to be tougher for Sarkozy if he is facing a trial on corruption charges. Michel Deléan reports.
Last week France's top appeal court heard an appeal by former president Nicolas Sarkozy against the validly of an official investigation into him for alleged "corruption" and "influence peddling". He faces claims he tried to induce a senior magistrate to hand over confidential legal information. A great deal hinges on the judges' verdict, which is due on March 22nd, 2016. For as Mediapart's legal affairs correspondent Michel Deléan reports, if the appeal fails it is likely Sarkozy, who hopes to be the French Right's candidate at the 2017 presidential election, will be forced to stand trial over the allegations.
Former French president tries to get probe quashed, claiming phone taps used to gain evidence were improper.
Latest leak of tapped phone conversations appear to show that Sarkozy offered to get a judge a plum job in return for favours.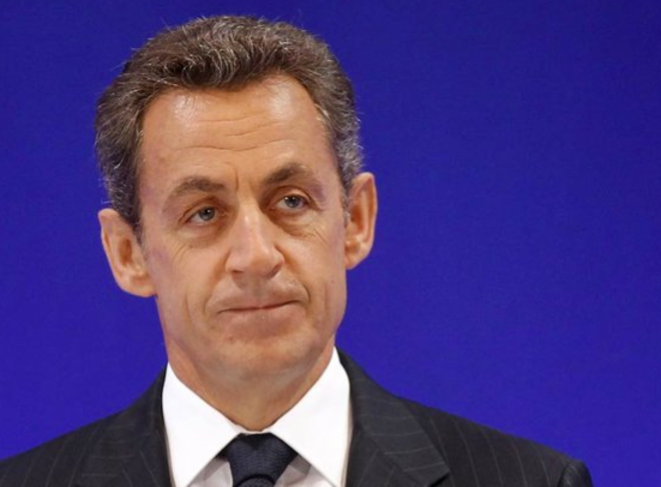 Nicolas Sarkozy. © Reuters
The ex-head of state has been formally placed under investigation – one step short of charges being brought – over allegations of 'active corruption', of 'influence peddling' and of receiving information as a result of the violation of rules on professional secrecy. Sarkozy, who on Tuesday became the first French president to be held in police custody for questioning, is suspected of using his lawyer to obtain confidential information from a senior judge about the controversial Bettencourt affair. The claim is that in return Sarkozy was to help the judge, Gilbert Azibert, obtain a top job in Monaco. The fact that Sarkozy is now the target of a potentially lengthy judicial probe will cast fresh doubt on his ability to stage the political comeback that many claim he is planning. Questioned on French television on Wednesday evening Sarkozy claimed there was an organised campaign by a section of the judiciary to "humiliate" and "destroy" him.
For the first time under France's Fifth Republic a former president has been held in custody for questioning. On Tuesday morning Nicolas Sarkozy was summoned to the offices of the fraud squad at Nanterre, west of Paris, where he was formally placed in police custody for questioning over claims that he benefited from what is known as 'influence peddling'. In particular the judges and police carrying out the investigation want to know if Sarkozy sought confidential information from a senior judge about the Bettencourt affair, in return for helping him get a top job in Monaco. The questioning of the former president, which comes a day after his lawyer, the judge at the centre of the 'influence peddling' claims and another judge were also held for questioning, is bound to place doubts over his expected return to French politics. If the investigating judges consider there is enough evidence, Sarkozy could be placed under formal investigation, one step short of formal charges.
Former president Nicolas Sarkozy's lawyer and close friend Thierry Herzog and senior judge Gilbert Azibert were questioned in police custody on Monday 30th June as part of an ongoing investigation into the alleged trading of confidential judicial information in return for political favours. In particular, Azibert is suspected of having passed on information about a part of the Bettencourt affair in the hope that he would be favoured in his application for a top judicial post in Monaco. A third man, an advocate general at France's top appeal court which was handling the Bettencourt affair, was also being questioned. As Mediapart's legal affairs correspondent Michel Deléan reports, the questioning in custody of such senior figures will send shock waves through the judicial establishment. On the evening of Tuesday July 1st, Herzog and Azibert appeared before the judges carrying out the probe and were placed under formal investigation.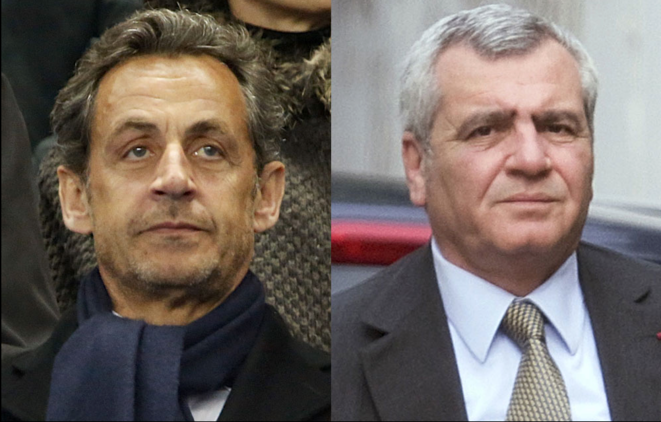 Nicolas Sarkozy et son avocat, Thierre Herzog. © Reuters
Mediapart can reveal the content of the controversial phone bugging carried out on former president Nicolas Sarkozy. Details of seven phone taps show that the ex-head of state set up what amounts to a dirty tricks operation to neutralise the judges who are investigating him. The extraordinary content of the calls confirm that Sarkozy's team used senior judge Gilbert Azibert to find out information about the Bettencourt affair. And that Sarkozy's lawyer Thierry Herzog was kept informed by a mole in the upper echelons of the state about the progress of the investigation over the Libyan funding of the former president's 2007 election campaign. As Fabrice Arfi and Karl Laske report, it is the start of a new state scandal involving Nicolas Sarkozy.
A judicial investigation has been opened into evidence obtained via police phone taps that Nicolas Sarkozy and his lawyer Thierry Herzog received highly confidential information from a senior French magistrate about two legal cases involving the former French president. In exchange for the illicitly-gained information, Sarkozy was allegedly asked to use his influence to obtain the appointment of the the magistrate, Gilbert Azibert, to a lucrative retirement post on Monaco's state council. Michel Deléan reports on the latest developments in an affair that has rocked France's political and judicial establishment and which may announce the end of Sarkozy's planned return to politics.