Related keywords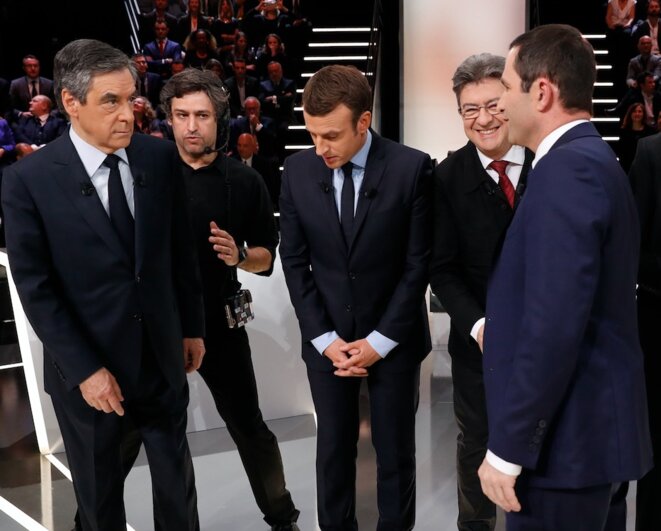 François Fillon, Emmanuel Macron, Jean-Luc Mélenchon and Benoît Hamon, on March 20th, 2017, during the presidential campaign. © Reuters
New documents seen by Mediapart undermine claims that the substantial discounts that events firm GL Events handed to Emmanuel Macron's presidential campaign were simply in line with "normal" business practice. The documents show that neither socialist candidate Benoît Hamon or conservative candidate François Fillon received similar discounts despite renting the same halls during the campaign. Opposition politicians are now raising questions over the cut-price deals offered by GL Events, whose boss Olivier Ginon the president describes as a "friend". Antton Rouget reports.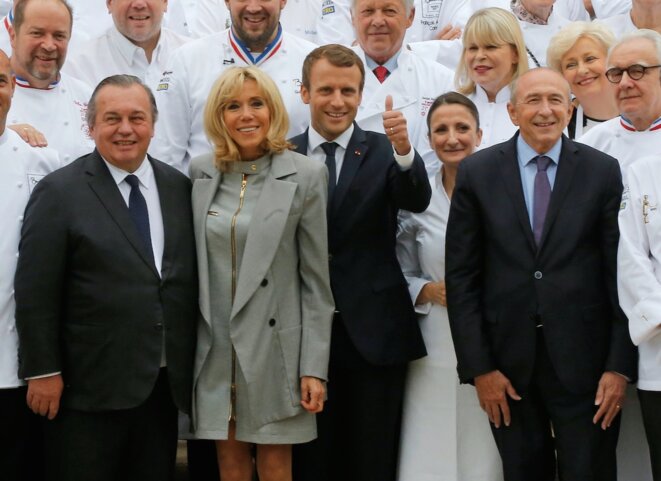 Events organiser Olivier Ginon, left, with Brigitte Macron, President Emmanuel Macron and interior minister Gérard Collomb at the Elysée in September 2017. © Reuters
According to election campaign accounts seen by Mediapart, the French events organisers GL Events gave Emmanuel Macron significant discounts on services it provided for his successful election campaign. The company run by Olivier Ginon, an ally of interior minister Gérard Collomb and currently very much in favour at the Elysée, claims these were normal business discounts available to everyone. Yet according to the information seen by Mediapart, conservative candidate François Fillon did not benefit from similarly advantageous rates from the same company. Antton Rouget reports.