Related keywords
Three workman are to be tried for the theft of more than 900,000-euros worth of buried gold they found while building a house extension.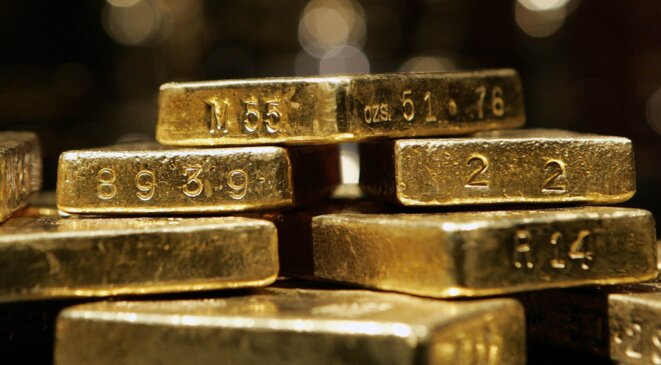 © Reuters
The A9 motorway linking northern Italy with Switzerland is at the heart of a major gold smuggling racket worth hundreds of millions of euros. Last year, an estimated five tonnes of the precious metal was illegally transported into Switzerland where clandestine cargos are melted down by official refiners and transformed into perfectly legal bars of gold. The business is largely managed by criminal networks surrounding 'cash-for-gold' shops that have mushroomed in Italy since the beginning of the economic crisis in 2008. But while the Italian police have launched a series of investigations into the traffic, the Swiss authorities have displayed a surprising disinterest into what one official dismissed as "a few minor cases of contraband". Federico Franchini reports.
The arrests in Paris were in connection with the theft this month of gold worth about 1.6 million euros from a Zurich-bound Air France flight.
Israeli customs arrested the man as he tried to cross from Jordan with 152 kg in gold bars, nearly $2 million in checks and 500 kg of tobacco.
As in many recent conflicts involving Western intervention in other countries, France's decision to wage war against Islamist militants in Mali has been accused by some as furthering its energy interests and economic investments, a suggestion that President François Hollande has unequivocally denied. Mediapart's international affairs specialist Thomas Cantaloube finds the truth lies in between as he examines here just what are France's interests in the region. While Mali has quasi-inexistent mineral or energy resources, in the wider Sahel area, comprising the north of Mali, the east of Mauretania, Niger and parts of Algeria and Libya, the energy issue is significant.