The French parliament on Sunday approved the introduction of emergency legislation that gives the government special powers including restriction of people's freedom of movement and to rule by decree to requisition certain goods and services as part of the effort to contain the Covid-19 coronavirus epidemic.
With nationwide municipal elections due next March, when French President Emmanuel Macron's centre-right LREM party will face off with the far-right Rassemblement National, he and his prime minister, Édouard Philippe, have announced tough new measures to curb immigration, including quotas, reduced access to healthcare, enforcement of expulsion of illegal immigrants and forced dismantlement of migrant camps.
A much awaited reshuffle of Emmanuel Macron's government, prompted by the surprise resignation last week of his interior minister, has been postponed until after the French president returns on Friday from a visit to Armenia, prompting speculation over disagreements with his prime minister.
Talks to defuse two days of blockades of refineries and fuel depots around France by farmers angry at the importation of palm oil by biofuel plants instead of buying locally produced oilseed crops ended with union officials calling for the protests to continue after their 'disapointment' at government propositions.
The official declarations by French government ministers of their personal wealth, which can be consulted online, show that French labour minister Muriel Pénicaud is the richest, with assets worth 7.5 million euros, and that environment minister Nicolas Hulot, a figurehead of the Green movement in the country, owns six cars, a motorboat and a motorbike.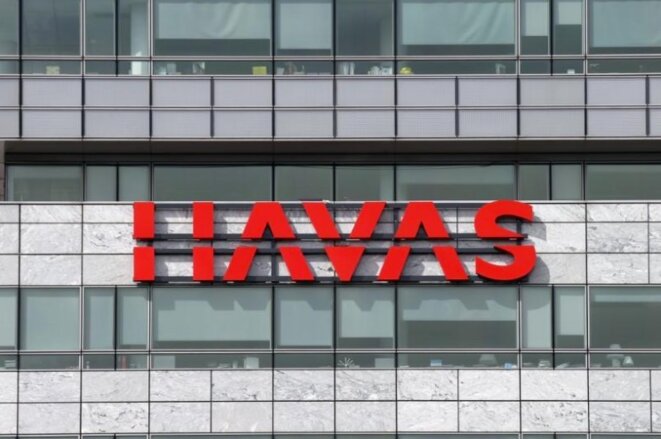 The Havas headquarters in France in Puteaux, a western suburb of Paris. © Reuters
Havas, the communications, marketing and advertising giant owned by French billionaire businessman Vincent Bolloré, has for long played a key role in French politics, steering PR campaigns for both the rising stars and those who have fallen from grace. But its main political influence lies within the machine of government, where it guides ministerial strategies and former staff find new careers as senior advisors and heads of communications departments. As Mathieu Magnaudeix and Ellen Salvi report, with the election of Emmanuel Macron the network of the "Havas boys", as one former minister described them, has never been more active at the heart of power.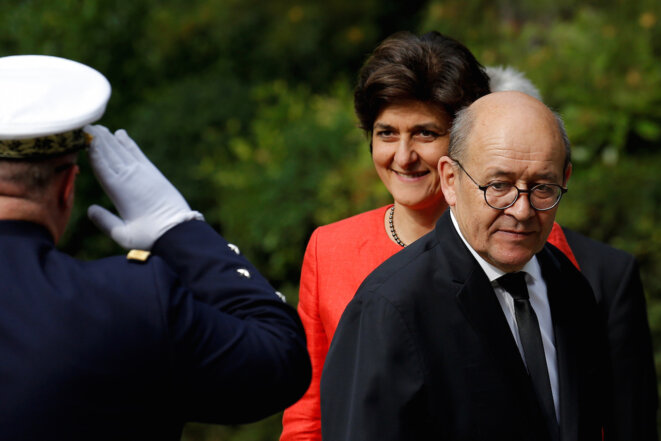 Centrist Sylvie Goulard, the new French defence minister, with socialist Jean-Yves Le Drian, appointed as foreign affairs minister.
The makeup of French President Emmanuel Macron's new government is crucial to his chances of obtaining a parliamentary majority in legislative elections in June, when his République En Marche party faces its first electoral test against the traditional parties of the Left and Right. The maverick centrist has succeeded in including renegade conservatives and socialists, along with his centre-right allies, as well as a key figure from the Green camp and others from "civil society". But, as Ellen Salvi and Mathieu Magnaudeix report, it nevertheless remains a pale exercise of what was promised to be a political "renewal".
French President Emmanuel Macron postponed the planned unveiling of his new government from Tuesday to Wednesday as he and his new prime minister, Edouard Philippe, continue to ponder the makeup of ministers who he promised will represent a strict gender parity, a mix of political affiliations and also members of civil society.
The burkini bans introduced by mayors in some French coastal towns has divided ministers, while the Council of State will rule Friday on a legal challenge to the prohibitons.
Jean-Marc Ayrault, President Hollande's first PM, is among nine new government members, including Green party leader Emmanuelle Cosse.
Foreign minister Laurent Fabius is expected to leave government in the reportedly imminent reshuffle decided by President François Hollande.
Despite German opposition to idea, Emmanuel Macron calls for permanent fiscal transfers to poorer countries to avoid end of euro.
Addressing what some see as a flaw in the euro, the French president calls for 'a specific budget' and parliament 'to ensure democratic control'.
Manuel Valls won parliament's vote of confidence in his new reshuffled government by a majority of 25, with 269 votes for and 244 against.