The sister of a mother of two children who was shot dead with her parents by a partner previously reported to the authorities for domestic violence has brought a court case against the French state for failing to prevent the killings in what her lawyer said was a 'textbook case' of 'neglect at every level'.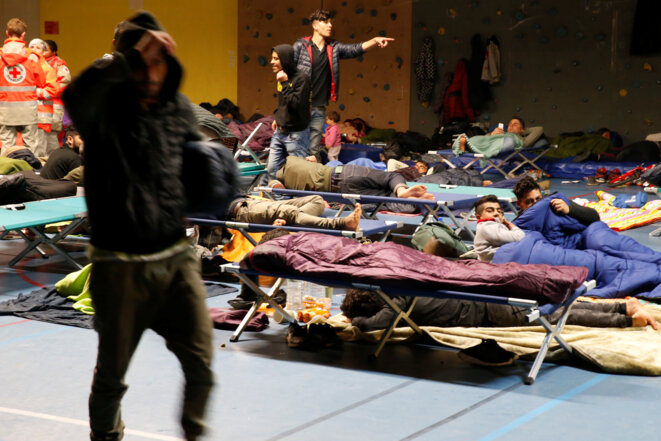 Displaced migrants from the destroyed Grande-Synthe camp were offered shelter inside one of the town's gymnasiums. © Reuters
A migrant camp close to the Channel port of Dunkirk, in north-east France, which housed about 1,500 people in wooden sheltered accommodation, was razed to the ground in a huge blaze on Monday that was started during fighting between groups of Iraqi Kurds and Afghans. The events have further fuelled anti-immigrant rhetoric from candidates campaigning in the French presidential elections, and placed in question the outgoing socialist government's already reluctant support for the site. But, as Carine Fouteau reports, the local mayor behind the creation of the camp, which opened only last year, has pledged to rebuild it.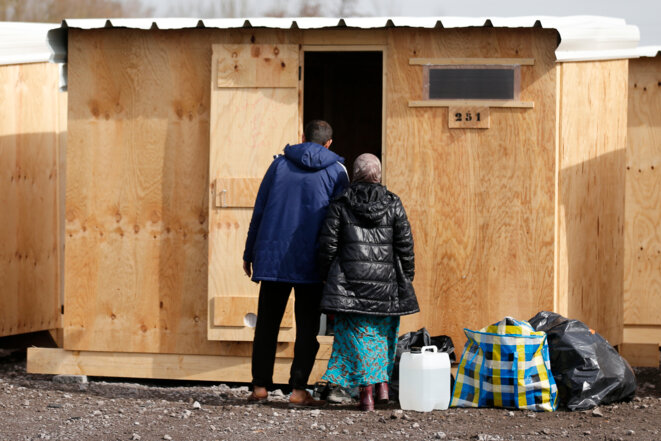 Iraqi Kurds arriving at the Grande-Synthe camp. © Reuters
In its latest attempt to reduce the enduring migrant crisis in the Channel port of Calais, where thousands of people live in insalubrious conditions while hoping to find a passage to Britain, the authrities have built an austere residential camp made out of converted shipping containers. Just several kilometres along the coast, near Dunkirk, where a similar crisis is developing, the Doctors Without Borders NGO has built, in cooperation with the local mayor, an unofficial camp of wooden huts that could not be more different, where it says the aim was to make migrants "feel at home". But the concept is clearly not shared by the government. Carine Fouteau reports.
Jeremy Corbyn met migrants and aid workers during a tour of the Grande-Synthe camp where he said 'dreadful' conditions made it a 'disgrace'.