Keyword: Great West Airport
Related keywords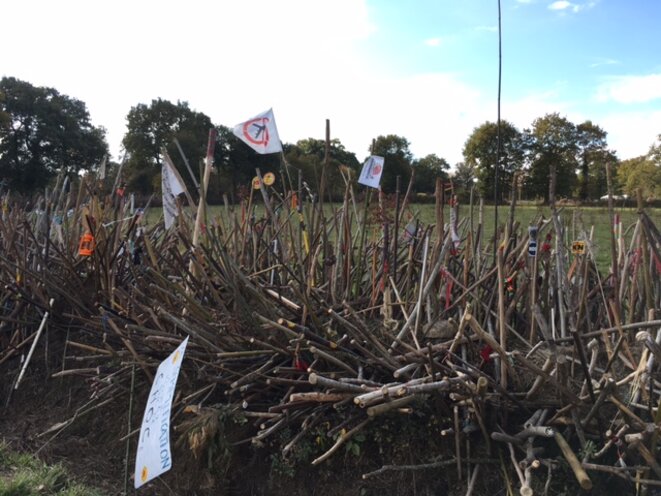 Wall of defence: thousands of opponents' sticks line the boundary of the new airport site. (JL)
Government plans to build a controversial 580-million-euro "Great West" airport in countryside near the town of Nantes in north-west France received a major blow earlier this week when a magistrate ruled that the environmental damage could not be justified by economic opportunity. The shock decision against a project that has been more than fifty years in the making, and which is ardently championed by Prime Minister Manuel Valls while hotly contested by ecologists, is now under review by a panel of judges who will give a final decision early next week. Jade Lindgaard reports from Nantes.
Update Monday November 14th: The magistrate's ruling was overturned by the panel of judges in Nantes on Monday. Airport opponents announced they are now to lodge an appeal before France's highest administrative court, the Council of State.
After Prime Minister Manuel Valls pledged this week to begin evacuation of the site of France's contested "Great West" airport near Nantes in north-west France, militant ecologists, anti-capitalism activists, and local inhabitants occupying the earmarked land are preparing for a showdown with anti-riot police.
The long-running saga over plans to build a new airport in the west of France looks set to return to the political centre stage this weekend with the staging of a major demonstration. The French government backs the Great West airport project near Nantes, where Jean-Marc Ayrault was mayor before becoming prime minister in 2012. But despite losing their latest round of legal actions, opponents are determined to prevent the construction of an airport they say is 'pointless' and which will destroy the habitat of many species of flora and fauna. Jade Lingaard reports.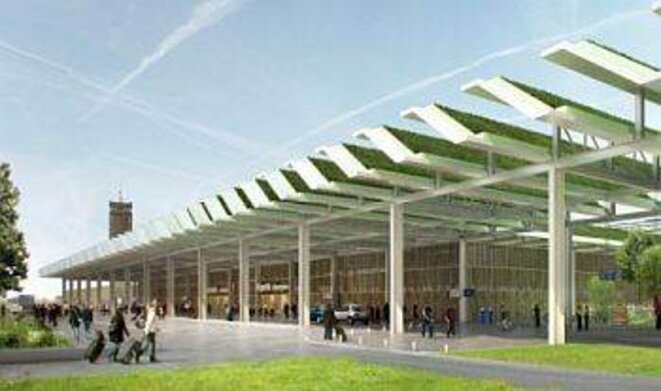 The plan to build the so-called Great West Airport in the unique hedgerow farmland of France's lower Loire Valley has provoked one of the biggest environmental protests seen in the country for years. The row also has a strong political dimension with Prime Minister Jean-Marc Ayrault being a big supporter of the plan ever since he was mayor of Nantes, while the government's Green allies are deeply opposed. But there is also another, less visible, aspect to the project - the favourable contract won by giant French construction group Vinci to build and run the airport. Jade Lindgaard reports.