Keyword: Greek debt crisis
Related keywords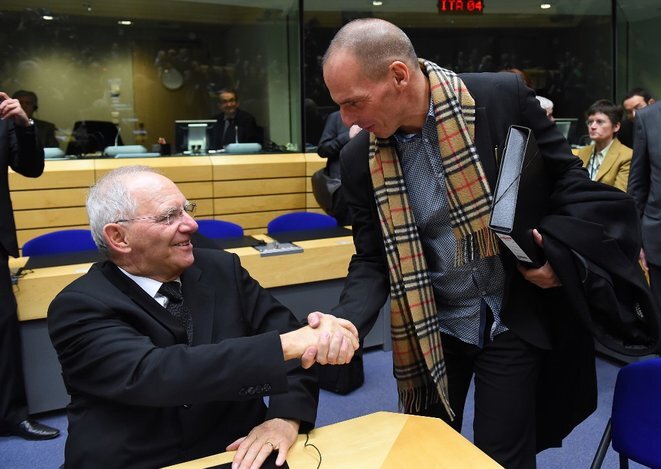 Former German finance minister Wolfgang Schaüble and his Greek counterpart Yanis Varoufakis in 2015. © AFP © AFP
Mediapart has obtained access to secret sound recordings made by former Greek finance minister Yanis Varoufakis of his negotiations with eurozone finance ministers and representatives of the IMF, ECB and the European Commission at the height of the Greek debt crisis in 2015. The 15 hours of recordings offer a sometimes disturbing insight into the tense, closed-door, informal talks aimed at deciding the fate of a nation that was being brought to its knees. Ludovic Lamant reports.
Following the European debacle of the Greek crisis, French President François Hollande has called for reforms to the eurozone that include giving it budgetary powers and a parliament, and will soon meet with European Central Bank president Mario Draghi to discuss the issue which he hopes to place on the agenda of a European leaders' summit in October. Lénaïg Bredoux reports.
The €360 billion Greek debt crisis has, among other things, boosted French President Nicolas Sarkozy's chances of re-election next year.