In an interview with New Zealand media on the 32nd anniversary of the infamous sinking of the Greenpeace boat which was due to mount a protest against France's nuclear tests in the south Pacific Ocean, Christine Cabon, a retired French intelligence officer who took part in the operation, admitted the attack, which caused the death of an onboard photographer, was a 'terrorist' act.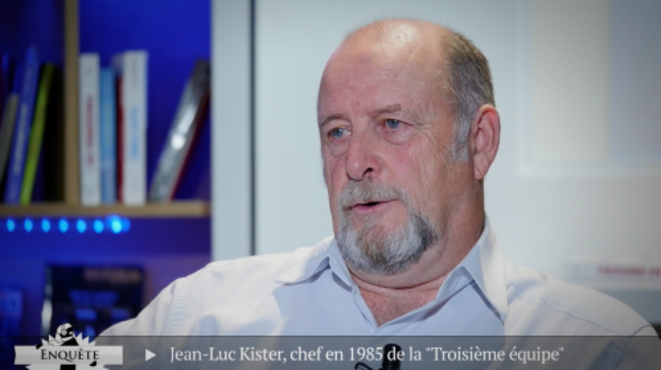 The French naval frogman who sank the Greenpeace boat Rainbow Warrior in New Zealand in July 1985, causing the death of photographer Fernando Pereira, has spoken publicly for the first time. Jean-Luc Kister, who was ordered to sink the boat that took part in protests against France's nuclear tests in the Pacific, has given a long interview to Mediapart's editor-in-chief, Edwy Plenel, the journalist who broke the story of French involvement in the attack 30 years ago. This interview is published simultaneously with a public apology given by Kister on New Zealand state television.
Power firm EDF says the unmanned aircraft did not affect safety or the running of the plants but it has filed a complaint with police.
Only three of 55 defendants turned up in court to face trial over the March 18th protest at Fessenheim power plant in east France.
France's nuclear safety authority say they did not enter into the buildings of nuclear power plant in Fessenheim and security was not compromised.
Francesco Pisanu and eight other activists granted bail were among 30 arrested for a protest against Arctic drilling at an offshore Russian oil rig.
The man suspended himself in a tent from the second floor of the monument in protest against Russia's detention of 30 of the group's members.
Just weeks before a high-profile government conference on the environment, activist group Greenpeace has expressed its dissatisfaction with the stance taken by the new administration on green issues. In an interview with Mediapart, the organisation's director Jean-François Julliard says he was "astonished" to hear that the prime minister has not ruled out the exploitation of shale gas in France. He also claims the government has so far shown "no strong commitment" on environmental issues as a whole, and says he fears ministers are proving vulnerable to lobbying from the oil industry. Jade Lindgaard reports.
A Greenpeace paraglider has landed in a French nuclear plant in a stunt to highlight what the organistaion claims are gaps in reactors' security.
Greenpeace activists have broken into at least one French nuclear power plant to highlight the vulnerability of nuclear sites around the country.
A French court has fined energy giant EDF 1.5 million euros and sent two of its staff to jail for spying on Greenpeace campaigners.