Related keywords
Emmanuelle Cosse, named this week as housing minister in the socialist-led government, has lost leadership of the EELV party which opposed the move. 
Departure of EELV's Senate leader Jean-Vincent Placé follows decision by a senior MP to quit the environmental party.
François de Rugy, a long-time supporter of an alliance with the ruling Socialist Party, said the EELV party had moved too far to the left.
Environment minister favours levy on profits from toll motorways to replace 500m euros lost from planned tax on heavy lorry traffic.
Arnaud Montebourg insists nuclear power will remain a key element of French energy mix, despite plans to reduce dependency on it.
Party says it wants commitment from government on environment 'within six days' after ministers postponed energy transition plans until 2014.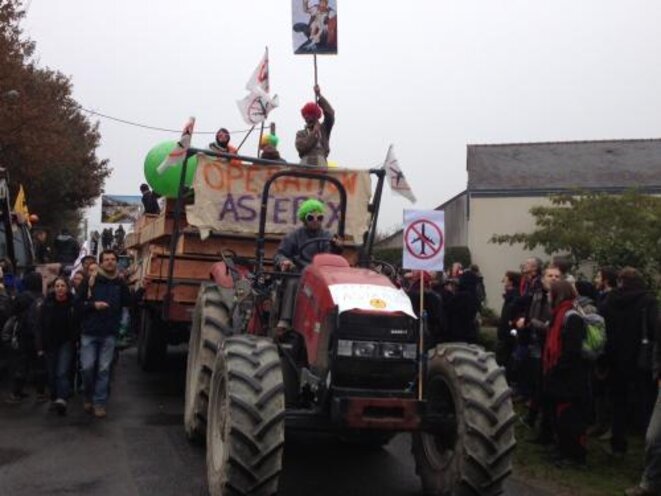 © JL
A long-simmering protest movement against a project to build a new airport close to the town of Nantes, in western France, has over recent weeks grown into a major political battle that now threatens a rupture in the already strained relations between the ruling Socialist Party and its Green party allies, the EELV. Thousands of demonstrators – 13,000 according to the police, 40,000 according to the protestors – turned out at the weekend (pictured), supported by the EELV, to re-occupy the zone designated for the construction of Notre-Dame-des-Landes airport in a rural area close to Nantes, and which the largely socialist-led local authorities argue is a key element in the future development of the economy in north-west France. Jade Lindgaard reports.
Greens in high-profile spat over rapid multiplication of wolves first re-introduced to French Alps and now threatening sheep farms in Auvergne.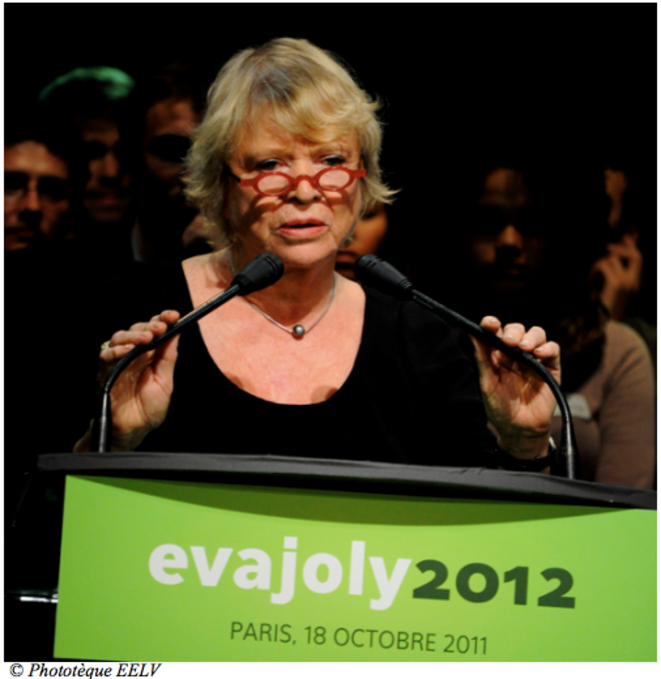 © EELV
Campaign managers for Eva Joly (pictured), the mainstream Green candidate in next year's French presidential elections, have hit on a novel idea to protect their party, Europe Ecologie-Les Verts, from potentially disastrous financial losses if she fails to score 5% of the vote. They are seeking an insurance policy, notably with British or US companies, costed against her performance in current opinion polls. Mathilde Mathieu and Michaël Hajdenberg report.