Related keywords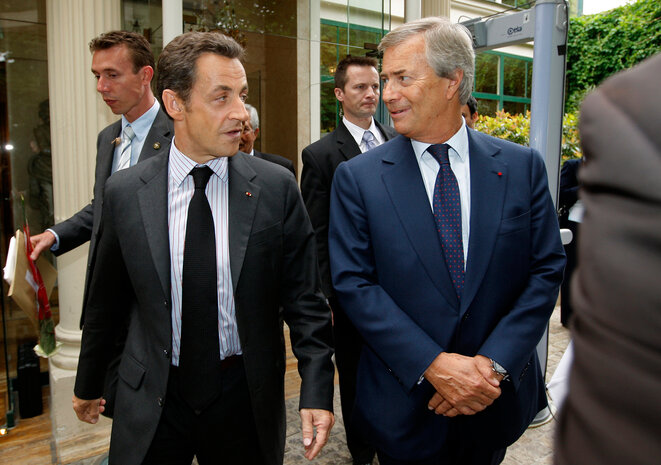 Vincent Bolloré with President Nicolas Sarkozy in March 2008. © Reuters
The French businessman Vincent Bolloré has been placed under formal investigation over the alleged corruption of foreign public officials and complicity in corruption. The probe into the well-connected businessman, who has amassed much of his fortune through his dealings in Africa, relates to how one of its companies won the concessions to run the ports at Lomé in Togo and Conakry in Guinea, and the use of his communications firm in the electoral campaigns of African leaders. Martine Orange gives the background to the allegations.
The dead fish, an endangered species, were seized near Paris in parcels sent from Guinea and bound for Hanoi probably for sale as so-called aphrodisiacs.
The French President is the first Western leader to visit Guinea, where more than 1,200 have died from the disease since the March outbreak.
Development secretary Annick Girardin is in Guinean capital Conakry to visit Ebola units and discuss France's role in halting epidemic.
Unions say management has promised no action will be taken against pilots or cabin crew not wishing to fly to affected regions.
Foreign ministry says trips to four countries hit by Ebola fever outbreak - Liberia, Guinea, Sierra Leone and Nigeria - should be put on hold.
Medical services in France are put 'on alert' over the deadly disease that is sweeping Guinea, a former French West African colony.