Related keywords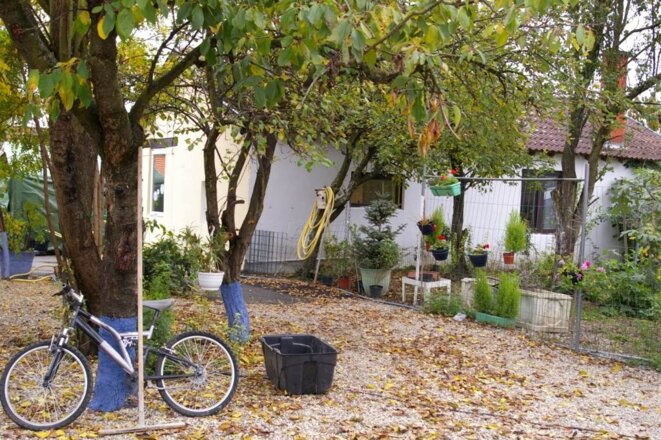 Entre les caravanes et les algeccos, les habitants ont créé une petite cour.
All across France travellers – including Gypsies from various different communities – live in caravans at makeshift campsites with the bare minimum of sanitation and other facilities. A few local authorities have decided to rehouse them in new, permanent homes, and Strasbourg in north-east France is currently building the largest traveller estate of its kind in the country. But as Noemie Rousseau reports from there, even when new homes are available, it is not always easy for people used to the open road to adapt their culture to living between four walls.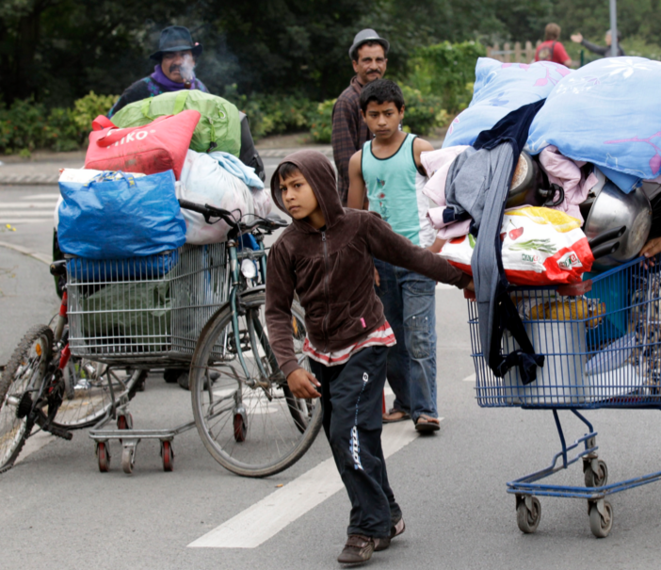 © (Reuters)
In terms of figures, if not official rhetoric, the current government's track record for dismantling Roma camps in France already matches that of the previous administration. According to headcounts collected by Mediapart, more than two thousand people were evicted in July and August 2012. A number of them were put on two charter flights back to Romania. Despite that, as Carine Fouteau reports, some activists insist the current situation cannot be compared to the Sarkozy era.
Just a few months into his presidency, President  Hollande's approach has proved to be quite like that of his predecessor Nicolas Sarkozy.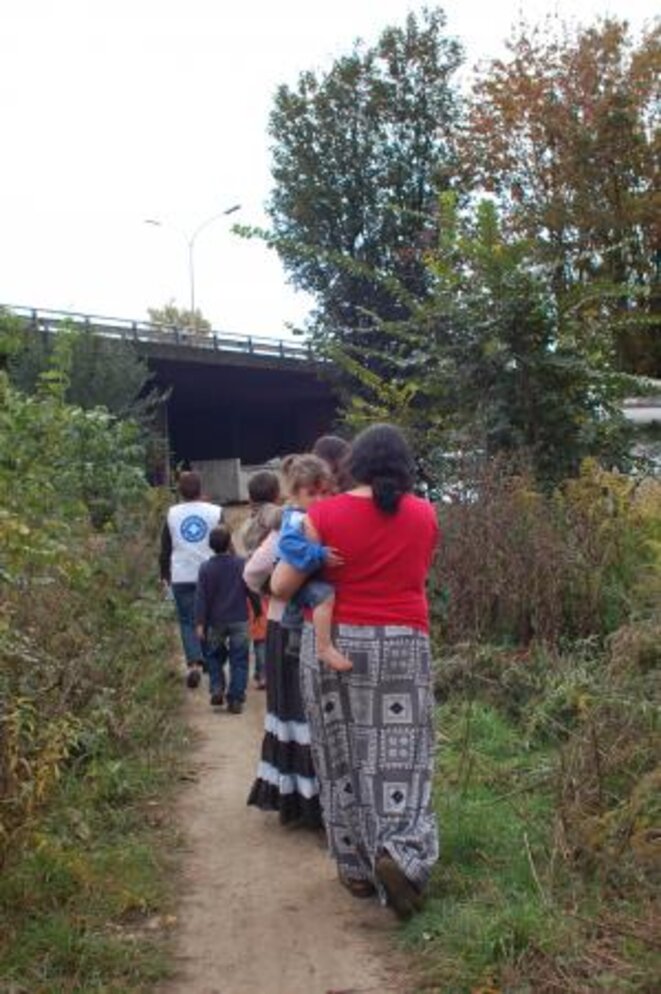 Roma family in Strasbourg. © L.F.
In the summer of 2010, the French government launched a crackdown on Gypsy immigrants in France,with the demolition of hundreds of Roma camps and mass expulsions, mainly to Romania. In an interview with Mediapart, French sociologist Jean-Pierre Liégeois, one of Europe's leading experts on the Gypsy community, traces the history of the Roma and slams the campaign of stigmatisation against them as "economically costly and humanly devastating".