Keyword: Harvey Weinstein
Related keywords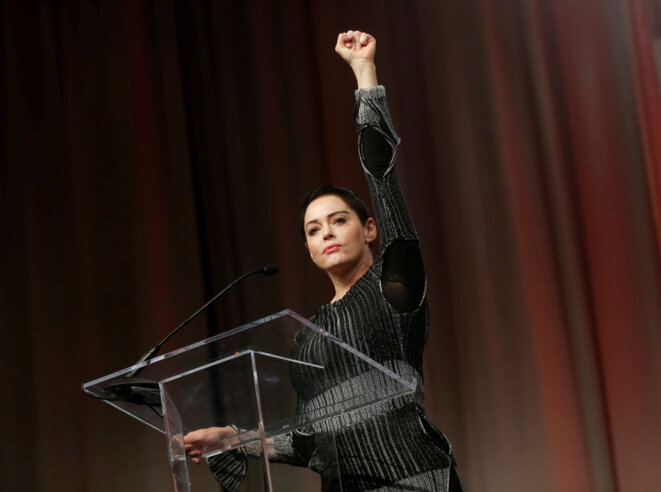 Rose McGowan. © Reuters
Following Mediapart's revelations of the accounts of nine women who accuse French filmmaker Luc Besson of various forms of sexually abusive behaviour and, in one case, of rape, they have now received outspoken support from US actresses Rose McGowan, Jessica Barth, Caitlin Dulany, trauma expert Louise Godbold and former Italian model Samantha Panagrosso, five women who have become symbolic of the movement against sexual harassment and aggression in the US film industry and beyond in the wake of the Harvey Weinstein scandal.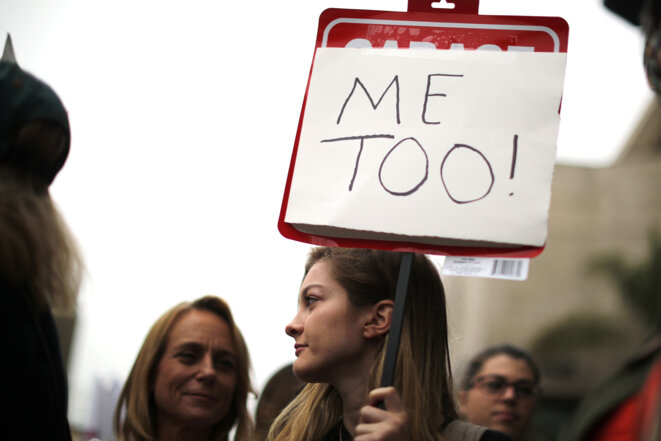 Why has the #MeToo movement not had such an impact in France as it has had in America? © Reuters
The different ways in which the two countries have reacted to the #MeToo movement has been striking. In the United States there was a strong and powerful response whereas in France there has been a backlash, in some quarters. To find out why France has been slower to embrace this movement, which began a year ago, Mediapart asked women who had supported or led the campaign on this side of the Atlantic. Marine Turchi reports.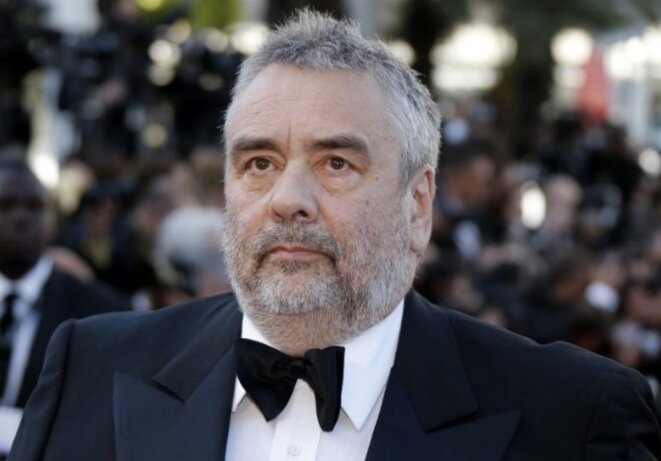 Luc Besson. © Reuters
On July 6th 2018, a former casting director wrote to the Paris public prosecutor claiming she had been 'sexually assaulted' by the acclaimed French film director and producer Luc Besson. This follows allegations of rape detailed in a formal complaint on May 18th by the actress Sand Van Roy against Besson, and a further complaint by Van Roy on July 6th. After an investigation lasting several months, Mediapart can reveal the stories of several women who describe sexually inappropriate behaviour by Besson, best known for blockbuster films such as 'Nikita', 'The Big Blue', 'Leon', 'The Fifth Element', and more recently 'Lucy', and who has vehemently denied all the allegations against him. Marine Turchi, Lénaig Bredoux and Geoffrey Le Guilcher report.
An official body in charge of overseeing sexual equality in France has criticised the way that many people are harassing women online "with impunity". This is despite the many laws that are available to combat such harassment. The Haut Conseil à l'Égalité entre les Femmes et les Hommes (HCE) points to a trial it carried out in 2017 in which less than 8% of sexist content flagged to Twitter, Facebook and YouTube was taken down. Louise Fessard reports.
French actress Catherine Deneuve, who last week sparked a feminist backlash as one of 100 prominent women who signed an open letter denouncing a new 'puritanism' sparked by recent sexual harassment scandals, has apologised to victims of 'hideous acts' who might have felt hurt by her stand.
The actress and 99 other women signed an article in Le Monde in which they said parts of the campaign had been fuelled by 'hatred of men'.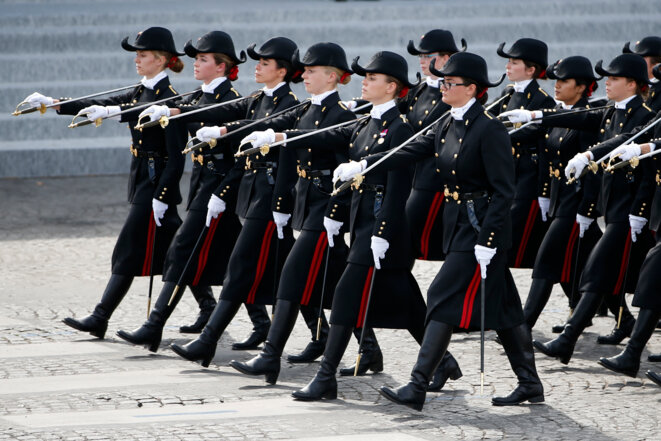 Students from the École Polytechnique during a Bastille Day parade. © Reuters
The École Polytechnique, one of France's most prestigious higher education institutions, faced calls to tackle issues of sexual violence and sexism among students and staff well before the Harvey Weinstein scandal broke. Some women students have complained of sexist comments and others of sexual assaults. There has been one allegation of rape. Faïza Zerouala reports on attempts to fight sexist behaviour at the elite engineering school where military training is compulsory and which has a "macho" atmosphere.
Official figures show the number of complaints lodged alleging sexual assault and harassment have jumped by almost a third year-on-year in France in the wake of widely reported allegations of sex crimes in the worlds of cinema, politics and the media, notably the accusations levelled at Hollywood film producer Harvey Weinstein.
Police say around 2,500 mostly demonstrators gathered at place de la République, some waving placards bearing the '#Metoo' hashtag.
Minister Marlene Schiappa says scandal has led women to denounce harassment at work and in public places, not just in the corridors of power. 
Mickaël Chemloul spoke of driving around tearful aspiring actresses after their encounters with him, and also said film producer beat him up.
French MPs to debate measures including a clear age of consent after court dropped rape charge in case involving an 11-year-old girl.
Following the Harvey Weinstein affair, a French journalist has urged women to publish names of men who had sexually harassed them at work.
The French presidency has said it is in discussions with the administration that governs the awarding of France's highest civil merit over whether the Legion of Honour given to US film producer Harvey Weinstein should be annulled over claims that he sexually assaulted and harassed a number of women, accusations which he has denied.