Related keywords
French president has expressed his concern to Iranian president Hassan Rouhani over number of casualties in six days of protests.
Deal marking French automaker Peugeot's return to Iran anounced, as Iranian president's visit overcomes lunchtime wine menu disagreement.
Hassan Rouhani will on Thursday agree a host of commercial deals and signal Iran's intention to buy 114 Airbus passenger planes.
Iranian president Hassan Rouhani expected to secure valuable trade deals following lifting of sanctions over Iran's nuclear programme.
Elysée Palace refuses Iranian President Hassan Rouhani's demand that no alcohol be present during dinner, and suggests breakfast instead.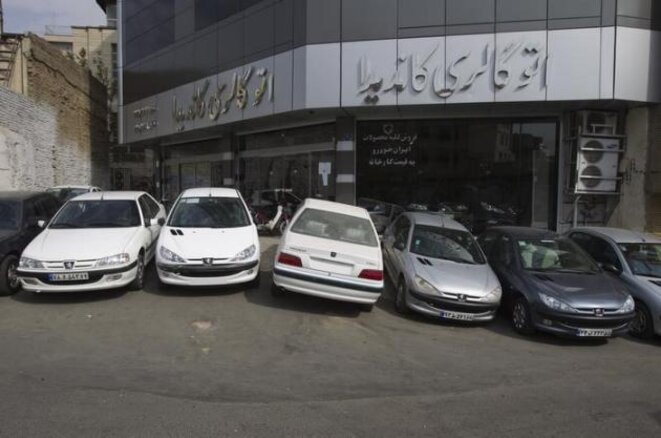 Devant un concessionnaire Peugeot-Citroën à Téhéran © Archives Reuters
The ink on the Iran nuclear deal is barely dry and no one is even yet sure if it will hold. But already France has joined other countries in the hunt for lucrative business deals with the oil-rich state and its market of 80 million inhabitants. But as René Backmann reports, there are potential pitfalls to overcome before French firms can hit the Iranian jackpot.
Laurent Fabius passes on an invitation from President François Hollande for Iran's head of state Hassan Rouhani to visit France in November.