Keyword: higher education
Related keywords
Despite the relatively low cost of tuition fees in French universities, practical costs to students' parents, such as housing, food and transport, amount to an average of more than 7,000 euros per year which is paid for using consumer credit deals by an estimated 14% of lower income families, according to a study by credit provider Cofidis.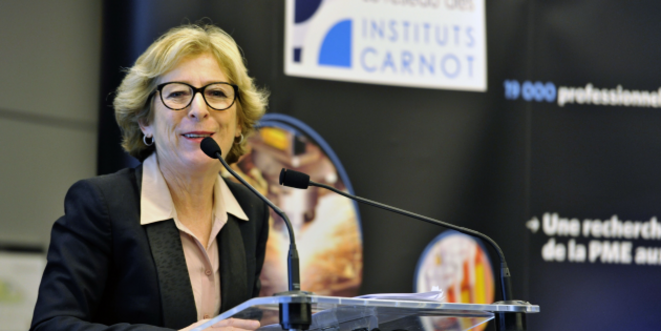 © Reuters
French higher education and research minister Geneviève Fioraso, who had been in the post since the election of President François Hollande in May 2012, resigned earlier this month citing health reasons. Her departure comes amid widespread disquiet among staff in universities and research institutes whose budgets have been bled by public spending cuts and ill-prepared reforms that began under the previous conservative administration. Mediapart education correspondent Lucie Delaporte analyses the deep malaise accentuated by Fioraso's term in office, which many see as a missed opportunity for the socialist government.
Earlier this week the French Senate held the first of two parliamentary consultative debates to explore how to make France a more attractive destination for skilled foreign professionals and students, an issue that has long been neglected and submerged under the anti-immigration policies and political rhetoric of the government's predecessors. In a move to catch up with initiatives launched by other countries, the government plans to present a bill of law this summer to reform its immigration legislation to attempt to facilitate and encourage professional immigration. Carine Fouteau reports on how what was once a political taboo is now the subject of an open and aggressive competition for an ever-growing and increasingly-needed pool of talent worldwide.
French interior minister Claude Guéant has finally issued official instructions loosening his crackdown on the number of residency and work permits granted to non-European Union foreign students in France. The backtrack followed vigorous opposition to the measures, announced last May, from the country's academic and business organizations. Carine Fouteau reports.