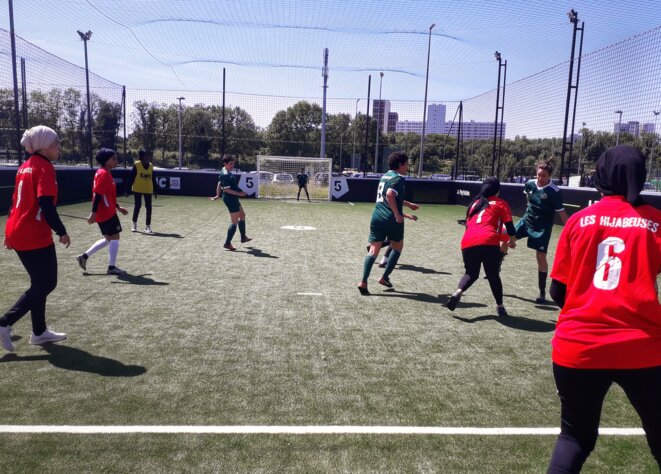 A match at the Les Hijabeuses tournament at La Courneuve, north of Paris. © MC / Mediapart
Wearing a headscarf or hijab during a football match is authorised by the sport's world governing body FIFA. But they remained banned for official games in France. A group of Muslim women players are fighting against this discriminatory policy and are calling on the French football authorities, the Fédération Française de Football (FFF), to change their rules. As part of that battle the group, known as Les Hijabeuses, organised a football tournament on the outskirts of Paris. Mickaël Correia reports.
 Jean-Michel Blanquer says he wants to avoid having mothers in hijab as volunteers on school trips.
Court acts after two mothers wearing Muslim headscarves were refused access by mayor to inland beach south of Paris.
A 24-year-old French woman had claimed the 2010 ban on wearing the veil in public violated her freedom of religion and expression.
A French court has overturned a previous ruling that creche deputy director Fatima Afif was the victim of religious discrimination.