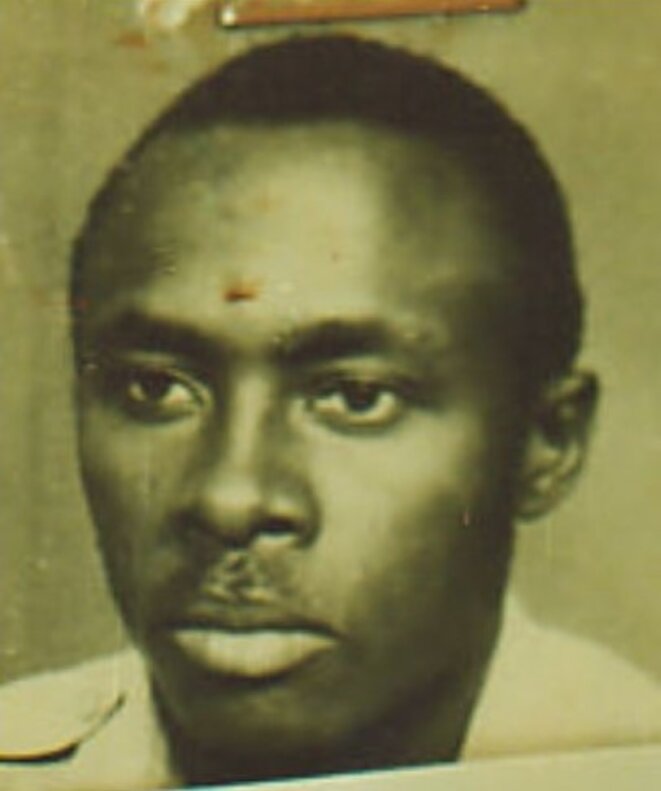 An undated photo of Aloys Ntiwiragabo from a report by NGO African Rights.
In July Mediapart revealed that Rwandan colonel Aloys Ntiwiragabo, who is suspected of playing an important role in the 1994 genocide against the Tutsis, was now living in Orléans in France. Now we can reveal that the former head of Rwandan military intelligence has been living here for at least 14 years. Yet, curiously, paperwork acknowledging his request for political asylum in France was only sent to him in February 2020. The fact that his asylum application has only been made recently raises questions about what Aloys Ntiwiragabo's status had been in the meantime - and whether he had received discreet support. Théo Englebert reports.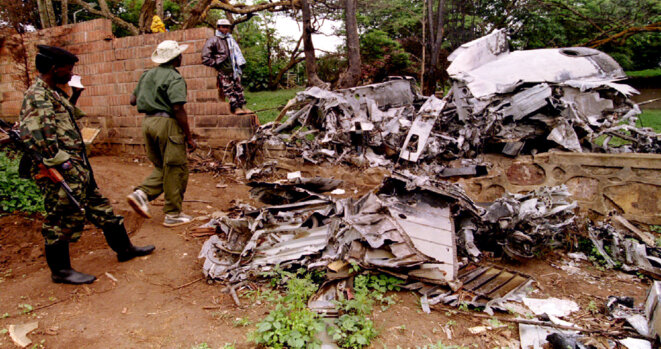 The wreckage of Rwandan president Juvénal Habyarimana's aicraft, shot down on April 6th 1994. © Reuters
In a joint investigation, Mediapart and Radio France have revealed the contents of previously unseen documents relating to aspects of the 1994 genocide in Rwanda, from the assassination of President Juvénal Habyarimana which sparked the massacres to illegal arms sales to the genocidal regime. The documents include a key report by France's overseas intelligence agency, the DGSE, on the genocide, which left close to one million people dead. Mediapart's Fabrice Arfi and Benoît Collombat of Radio France report.
More than 50 years after granting its colonial empire independence, it seems Paris cannot keep its nose out of Africa, argues Newsweek's Brian Eads.