Keyword: Ibrahim Boubacar Keïta
President Ibrahim Boubacar Keïta announced his resignation on state television late Tuesday, hours after he and prime minister Boubou Cissé were arrested by mutinous soldiers.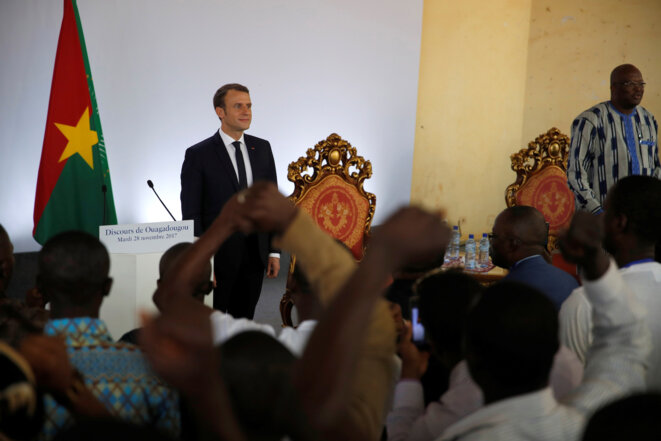 Emmanuel Macron speaking at the University of Ouagadougou in Burkina Faso on Tuesday November 28th, 2017. © Reuters
On his first tour of Africa last week President Emmanuel Macron vowed to do away with France's old and discredited approach to the continent. Addressing 800 students in the Burkina Faso capital of Ouagadougou, the French head of state certainly struck a fresh tone, talked of new projects and themes and signalled the passing of an old generation. But as Mediapart's editor François Bonnet reports, the old and serious problems confronting France in its relations with Africa have not gone away.
President Hollande greeted visit of Ibrahim Boubacar Keïta by announcing total of 360 million euros in loans and grants to Mali by 2017.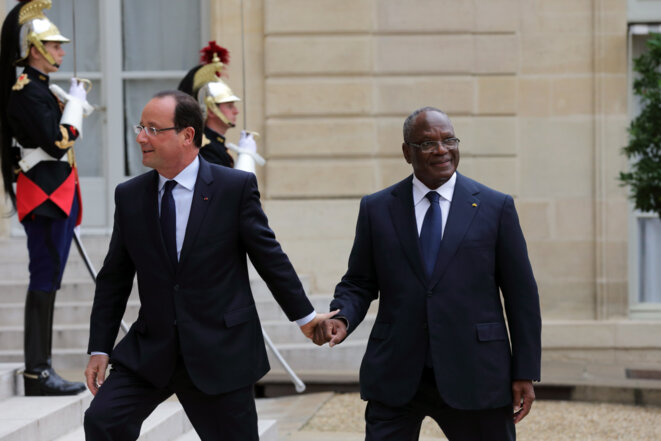 MM. Hollande et Keita, à l'Elysée. © Reuters
The conversations of two African heads of state have been eavesdropped by French police during a major investigation into alleged corruption by a French businessman. The transcripts of the phone-tapped conversations involving Mali's president Ibrahim Boubacar Keita, known as IBK, and Gabon's Ali Bongo reveal a vast system of gifts and favours apparently provided by controversial Corsican businessman Michel Tomi, who has been dubbed the "godfather to the godfathers". As far as the judges investigating the case are concerned, the phone taps reveal corruption. And for French president François Hollande the content of the transcripts involving IBK will come as a devastating and embarrassing diplomatic blow. For much of Hollande's African policy has been based on the symbolic success of his old socialist friend IBK, who was voted in as president of Mali just months after Paris sent in troops to end an Islamic insurgency there. IBK's election was supposed to usher in a fresh start for Mali and a new era of French diplomacy in Africa. That narrative now looks to be in ruins. Fabrice Arfi, Ellen Salvi, Lénaïg Bredoux and Thomas Cantaloube report.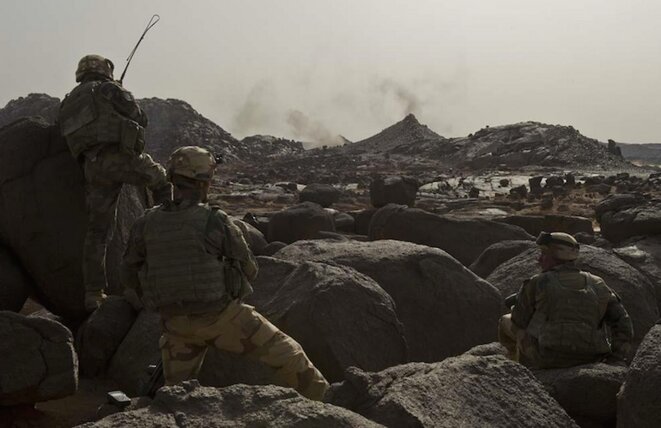 Des soldats français de l'opération Barkhane. © Ministère de la Défense
When French troops intervened in Mali in early 2013 the aim was to shore up a faltering regime and help bring stability and strong government to the former colony. Instead just over two years later the African nation seems on the edge of a political catastrophe. There has been a growing number of attacks and armed clashes in the country and the United Nations mission that replaced the French military operation has suffered heavy casualties. Meanwhile there has been little or no political progress domestically as everyone waits for the signature of a peace agreement which will result in a de facto partition of the country. Thomas Cantaloube reports.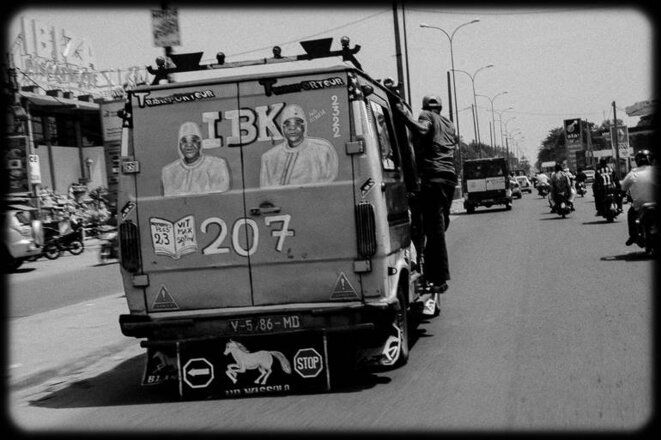 Bamako, octobre 2014 © Thomas Cantaloube
Eighteen months ago Mediapart reported from Mali on its attempts to rebuild itself after France's military intervention to thwart an imminent terrorist takeover. At the time there was cautious optimism within the fractured African country that it could construct a more positive future. Now Mediapart has returned to Mali and the mood is very different. The cautious hopes about the future have largely given way to frustration amid the return of old-style politics and corruption. Meanwhile the country remains under the effective control of international institutions and foreign countries. As Thomas Cantaloube reports from the capital Bamako, the lack of real progress in Mali also symbolises a French vision of foreign affairs that is strong on military intervention but short on political content.
Ibrahim Boubacar Keita cuts short a visit to Paris after insurgents launched a fresh attack against the Malian army in rebel bastion of Kidal.
The president, who sent in French troops in January to expel rebels from Mali, flew to Bamako to see President Ibrahim Boubacar Keita sworn in.