Keyword: ill-gotten gains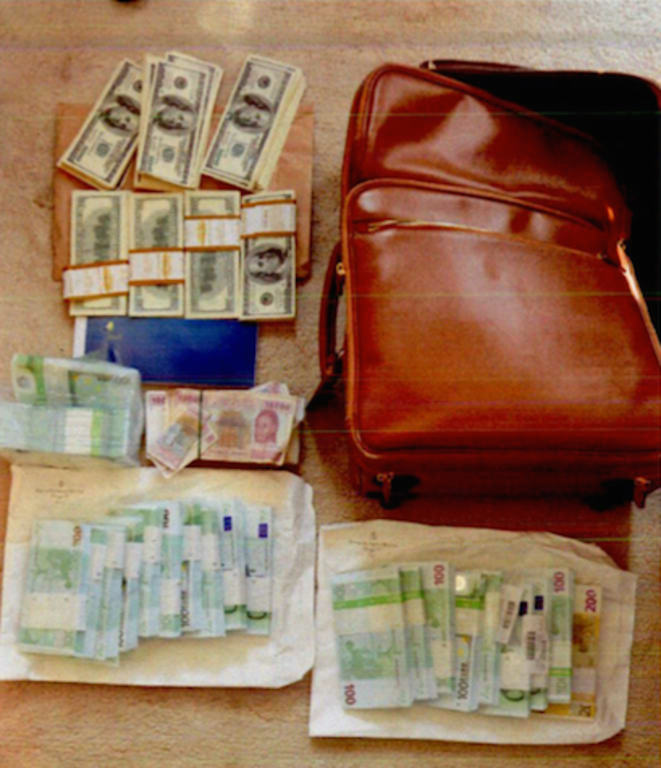 La valise découverte chez Edgard Nguesso, neveu du président du Congo-Brazzaville.. © DR
In 2010, a French judicial investigation was opened into evidence that several African leaders and their families hold vast assets in France gained from embezzlement of the public funds of their countries. Among those targeted by the investigation, which was triggered by anti-corruption NGOs, is Republic of Congo President Denis Sassou Nguesso, head of what the World Bank classifies as one of the world's 'Heavily-Indebted Poor Countries', where a quarter of children aged under five suffer from malnutrition. Mediapart has learnt of the details of a police raid on a luxury property close to Paris belonging to Nguesso's nephew Edgard, where they found vast sums of cash, jewellery and watches and evidence that the multi-million-euro apartment is funded by an offshore company whose accounts are fed by the Congolese treasury. Fabrice Arfi reports.
Denis Sassou Nguesso en 2009. © Reuters
Mediapart has gained access to evidence gathered by French police that establishes how Republic of Congo President Denis Sassou Nguesso and his family, whose country features on the World Bank's list of 'Heavily Indebted Poor Countries', spent at least 7.7 million euros, mostly from Congolese public funds, during a four-year shopping spree in upmarket Paris stores on mostly jewellery, watches and clothes. Police have also partly established how the clan siphoned off Congolese state funds via a network of offshore companies. Fabrice Arfi reports.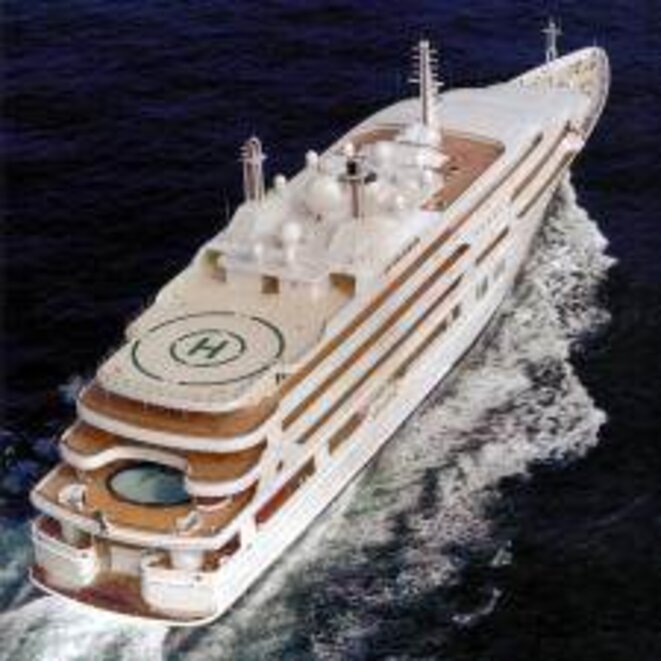 Teodoro Nguema Obiang Mangue, high-living son of the president of Equatorial Guinea and vice-president of the country, wanted by France and the United States on charges of money-laundering and embezzlement, is on the point of purchasing one of the world's largest luxury yachts (pictured) for the sum of 200 million dollars. Mediapart has discovered that a company was especially set up in Equatorial Guinea to carry out the acquisition of the vessel from the family of the late Saudi crown prince Sultan bin Abdulaziz Al Saud. It is a remarkable snub to a French judicial investigation into so-called 'ill-gotten gains' of several African leaders and which has uncovered compelling evidence that Obiang Mangue and his father have acquired massive personal fortunes through illegally stripping the assets of the small west-central African state, where an estimated 75% of the population live below the poverty line. Fabrice Arfi reports.