Related keywords
The French government's proposed legislation to reform immigration and asylum laws has begun its passage through parliament this week, to fierce attacks from opposition MPs of both the Left and the Right. The conservatives, whose policies under their new leader have veered towards the hard-right, claim the bill is little more than soft tinkering of current laws, while the Left denounce an unjustified clampdown on migrants' rights, a view shared by some among President Macron's ruling LREM party. Mathilde Mathieu was in parliament to witness the early exchanges of what promises to be a week of inflamed debate.
A bill of law on asylum and immigration placed before French parliament's lower house, the National Assembly, by President Emmanuel Macron's government, which includes allowing the children of failed asylum seekers to be detained before being expelled and for people to be prosecuted for helping illegal immigrants enter or stay in France, has prompted the first rebellion among MPs from his his ruling LREM party.
French presidency says that 'ways to improve the handling of migrants on the common border in Calais' will be discussed at the bilateral in UK.
Front National party leader Marine Le Pen, who opinion polls place second in voting intentions for the first-round this Sunday, has said that if elected she would introduce 'a moratorium on all legal immigration to stop this frenzy, this uncontrolled situation that is dragging us down'.
The issue of immigration control sits high on the agenda of campaigning by candidates in France's presidential elections to be held this spring, a subject that is increasingly manipulated for political gain. The latest annual immigration statistics released this week by the French interior ministry sober a sometimes hysterical debate. They show that a total of 227,500 non-EU foreign nationals were granted residence in France in 2016, a year-on-year increase of 4.6%, while the number of migrants refused entry at border crossings rose by 302% compared to 2015. Just more than 25,000 people were last year granted refugee status. Carine Fouteau reports.
A damning report commissioned by an independent evaluation body has found that schools in France exacerbate rather than reduce inequalities in society. The report, compiled from the work of more than 30 experts from different disciplines, says that the French education system has been failing many pupils for decades. In particular it singles out the failure of what are called education priority areas, a policy pursued by politicians of both the Left and Right. These special zones have been stigmatised and turned into educational ghettoes, says the report, shunned by better-off families and used mostly by children from disadvantaged backgrounds. Faïza Zerouala reports.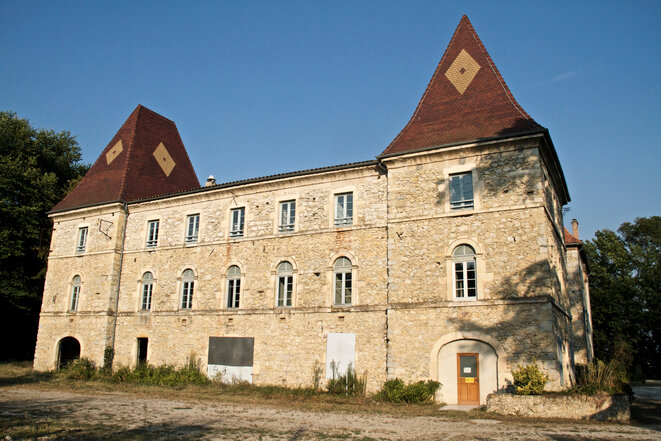 The Château de Pergaud, near Allex, where migrants will be offered temporary shelter. © L. Geslin
The usually tranquil village of Allex, in the Drôme Valley region of south-east France, has become agitated over the imminent opening of a reception centre for migrants. Villagers' opposition to the centre, which will house about 50 individuals, has prompted the mayor to announce a referendum on the issue. Laurent Geslin reports from this small village of 2,500 inhabitants where, as France's 2017 presidential election campaign draws closer, local conservative and far-right parties have jumped upon the opportunity to stoke the fires of prejudice and resentment.
Les autorités françaises bloquent un convoi d'aide anglais destiné à la «jungle» de Calais. 
The numbers of people leaving France to live abroad has risen dramatically over the past eight years in comparison to the numbers of those taking up residence in the country, according to a study published this week by the French National Institute of Statistics and Economic Studies. The institute also found that immigration now accounts for a relatively small proportion of the growth in the French population. Michel de Pracontal reports.
Head of far-right Front National said legal immigration should end and migrants without right documents should not get state health care.
Mediapart's resident singer and songwriter La Parisienne Libérée regularly contributes a critical review of current affairs in music, images and text. Here she returns to the story of Adou Ouattara, an eight-year-old Ivorian boy who was discovered on May 7th hidden in a suitcase carried by a Moroccan woman crossing the border into Spain's North African enclave of Ceuta. Adou was found after the baggage was X-rayed, and the disturbing image of the scan was later published around the world. La Parisienne Libérée takes up the story from there.
The Council of Europe's Commissioner for Human Rights, Nils Muižnieks, on Tuesday released a report entitled 'France: persistent discrimination endangers human rights'. The Latvian appears largely unimpressed with what he saw during a fact-finding mission to France last October, and denounces increasing anti-Semitism, anti-Muslim acts and racism in general, homophobia, a rise in "hate speech", the poor treatment of asylum seekers and the "social exclusion and marginalisation of persons with disabilities". Carine Fouteau reports on the Commissioner's conclusions.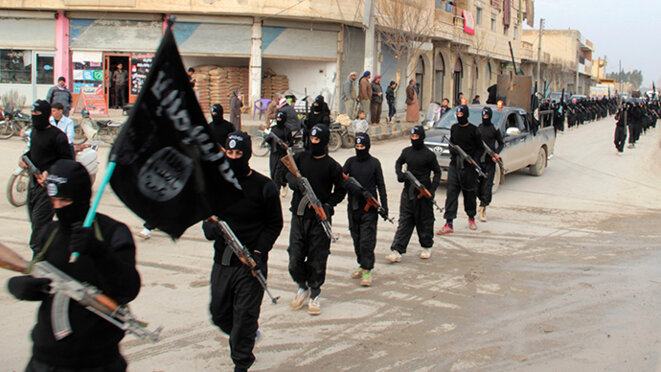 © Reuters
The shooting attacks in Paris last week claimed the lives of a total of 17 victims and ended with the deaths of the three gunmen. The outrages, perpetrated by Islamic extremists and which began with the massacre at the offices of Charlie Hebdo magazine before the separate murders of two police officers and the executions of four hostages in a Jewish supermarket, have opened a vast societal debate in France. There have been comparisons made with the 9/11 attacks in the United States, questions raised about the true significance of the national unity displayed during last Sunday's huge marches in defiance of terrorism, about the real extent of integration, and stigmatization, of the French Muslim population, and why the jihad increasingly lures some young French citizens. In this interview with Joseph Confavreux, Olivier Roy, a recognised expert in France and abroad on questions of Islam and religious fundamentalism, discusses these and related issues, and highlights the taboos that cloud an effective analysis of the events.
With tension building, Muslim leaders advised veiled women to avoid going out alone and urged members to join in national minute of silence.