Related keywords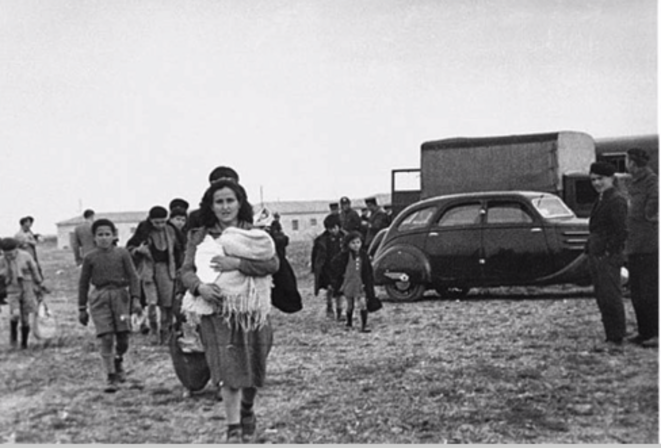 Arrivée de réfugiés espagnols fuyant Franco © Mémorial du camp de Rivesaltes
Between 1941 and 1964, a total of 60,000 people were interned in a camp at Rivesaltes in south-west France, close to the border with Spain. The successive waves of internees included Spanish Republican refugees, Jews and Roma during the German occupation of France in World War II, and later Algerian Harki soldiers and their families who had sided with French forces during their country's bitter war of independence. On Friday, French Prime Minister Manuel Valls inaugurated a major memorial centre at the notorious camp and which highlights widespread political hypocrisy in face of the current refugee crisis. Nicolas Chevassus-au-Louis reports on the history of the camp and its belated memorial centre, a project of 17 years in the making.
The French president, on a tour of Caribbean islands, paid homage to slaves and their sacrifices at the memorial, the first of its kind on French soil.
François Hollande has been sworn in as president of France, becoming the first Socialist leader in 17 years to occupy the Elysee Palace.