Independence supporters had wanted all sovereign powers - including justice and policing - to be transferred from France.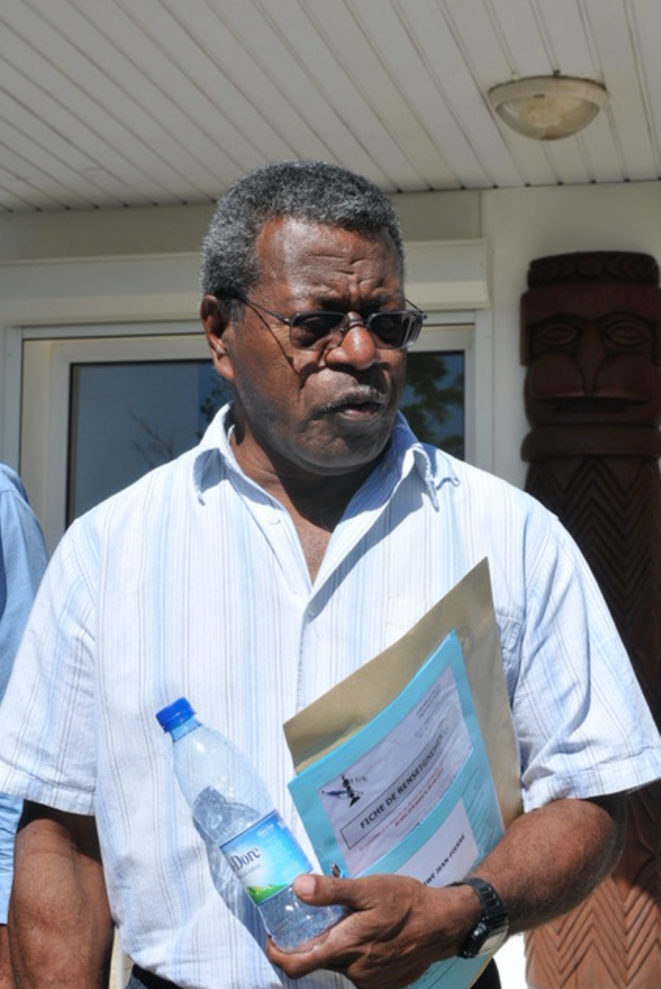 New Caledonia pro-independence leader Jean-Pierre Djaïwé. © Le Pays
The inhabitants of the semi-autonomous South Pacific French territory of New Caledonia are to vote on Sunday in a referendum on whether they want full independence from France, which colonised the archipelago in the mid-19th century. In a similar referendum in 2018, nearly 57% of votes cast were against cutting ties with Paris. Can the pro-independence movement swing the result in their favour this time around? Joseph Confavreux interviews New Caledonia's prominent pro-independence political leader Jean-Pierre Djaïwé.  
France is returning to Algeria the remains of 24 combattants killed in the 19th century during the early French colonialisation of the North African country which finally won independence in 1962 after a bitter eight-year war.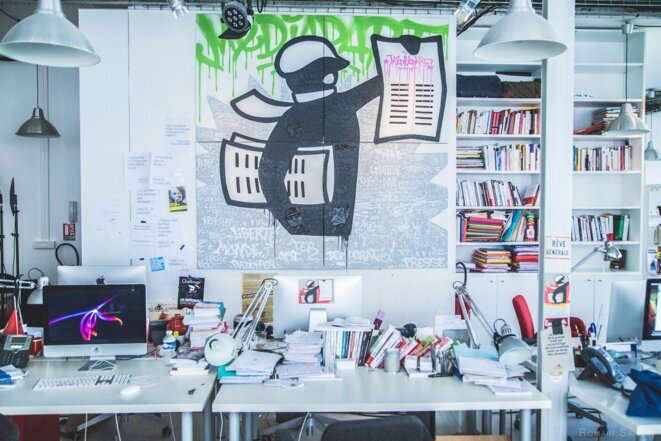 © Mediapart
On top of its successful journalistic venture, Mediapart has now come up with its own capitalist invention by placing 100% of its capital in a not-for-profit structure which will ring-fence it and ensure it cannot be bought or sold in the future. The new Fund for a Free Press will also have its own objective in the general interest - to defend the freedom, independence and pluralism of the press. Its four co-founders, François Bonnet, Laurent Mauduit, Edwy Plenel and Marie-Hélène Smiejan-Wanneroy, explain this move to guarantee Mediapart's permanent independence.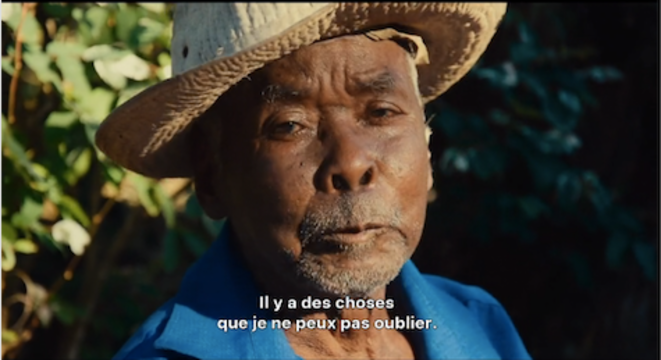 'There are things I cannot forget': the 1947 uprising in the words of those who lived through it.
French cinemas began this month showing a documentary film telling the story, with first-hand witness accounts, of a 1947-1948 pro-independence uprising against French rule in Madagascar. Fahavalo, directed by French-Madagascan filmmaker Marie-Clémence Andriamonta-Paes, is the first feature film-length documentary of the events to be screened in cinemas, and includes numerous interviews with former members of the rebel movement, which was brutally crushed by the French army with the loss of tens of thousands of lives, variously estimated at between 30,000 and 89,000. Fanny Pigeaud interviews the director and returns to the events which for many decades officially remained a buried and unrecognised tragedy.
As the country prepares for a referendum on 4 November, the scars of colonisation are still raw. 
Oscar Temaru, campaigning ahead of independence elections in April, has said it was scandalous that France knew about the risks posed to the local population by the 193 nuclear test blasts cordered by Paris in French Polynesia between 1966 and 1996, and demanded that France assume responsibility for the former workers at Moruroa who are now seeking compensation.
French prime minister Édouard Philippe is visiting the semi-autonomous overseas territory to help oversee preparations for the 2018 vote.
French President Emmanuel Macron has again expressed his 'full support' for Spanish Prime Minister Mariano Rajoy in his face off with Catelonian independentists, backing his move to impose rule from Madrid and describing Rajoy as his only 'partner' in relatiuons with Spain.
The French government has said it will not recognise Catalonia as an independent state, ahead of  an expected address by the region's pro-independence president Carles Puigdemont before the Catalan parliament on Tuesday.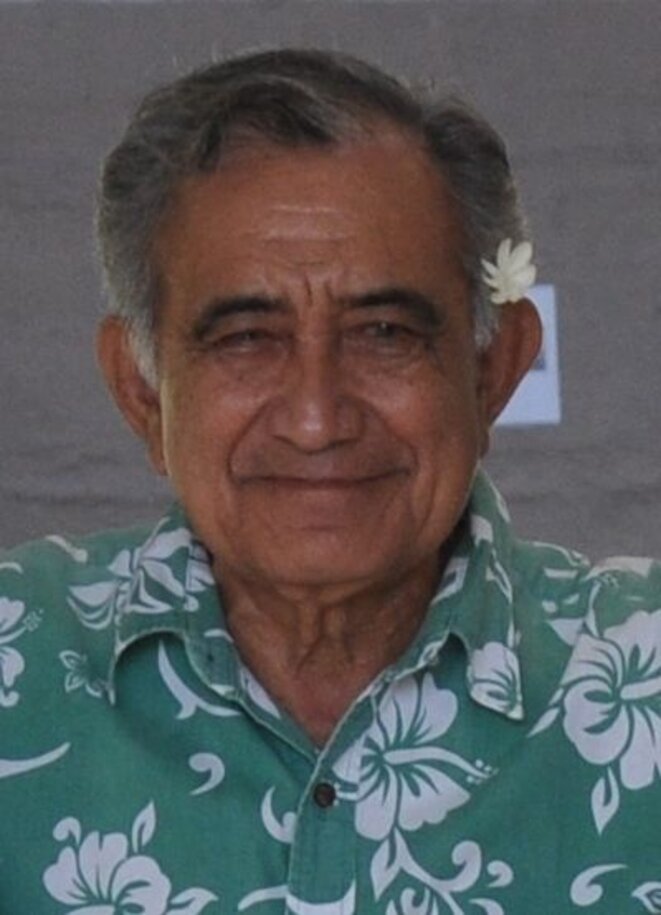 Oscar Temaru. © Saga70 - Wikimedia commons
Oscar Temaru, the veteran leader of the pro-independence movement in French Polynesia, is hoping to run in this spring's French presidential elections. He is currently in mainland France to lobby elected representatives, from Members of Parliament to village mayors, for the mandatory 500 signatures of support for his candidature which are required to enter the race. Temaru openly declares he does not want to become president, but instead he hopes to win the vote of a majority of Polynesians in order to declare the archipelago's independence. Is his campaign a political stunt or a significant challenge to French rule? Julien Sartre reports.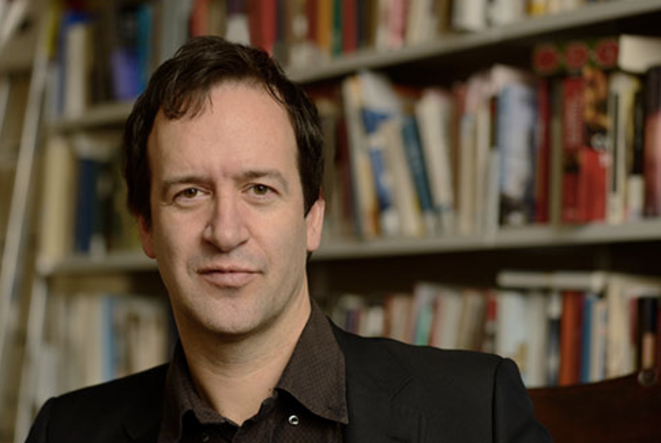 Todd Shepard
France's local elections in March were a débâcle for President François Hollande's socialist government, resulting in a reshuffle and the appointment of a new prime minister, Manuel Valls. But the current disaffection with politics runs even deeper. Both the Left and the Right are divided, high unemployment persists, the economy is flat and the far-right Front National has made electoral gains. How does all this appear from the outside? Mediapart's Joseph Confavreux interviewed American academic Todd Shepard, an expert on modern French history, who believes that France's colonial past is still shaping its present, and not for the better.
The power of French presidents to nominate the heads of the country's state-funded television channels and radio stations is to be removed under new legislation aimed at guaranteeing the independence of France's publicly-owned broadcast media. But while the new law, expected to be approved by parliament and enacted before the end of the year, does away with the excesses of political interference introduced under the previous presidency of Nicolas Sarkozy, it is hardly the clean sweep that the government proclaims. Dan Israel outlines the bill's proposals and weighs the arguments for and against.  
French President François Hollande has ended more than 50 years of official silence over the massacre by Paris police of an estimated several hundred Algerians demonstrating for their country's independence from France. "On October 17th 1961, Algerians demonstrating for the right to independence were killed during a bloody repression," read a brief statement by Hollande. "France recognizes these events with lucidity. Fifty one years after this tragedy, I pay homage to the memory of the victims." It was the first public recognition by a French president of the killings and was hailed by campaigners and historians who had lobbied for decades for France to assume what was the deadliest act of repression on its own soil since World War II. Lénaïg Bredoux reports.