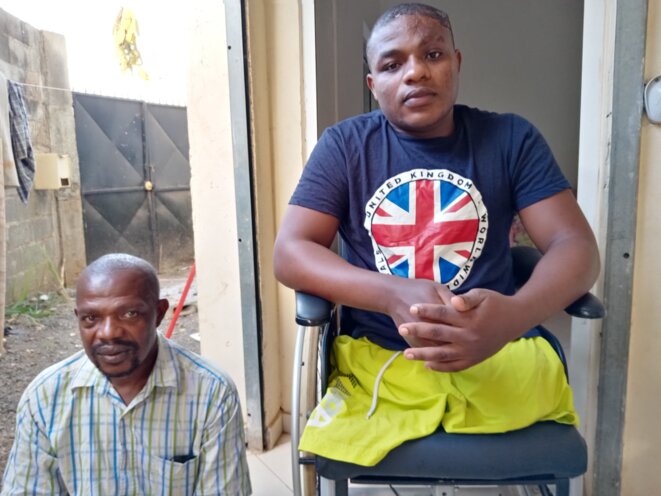 Having lost both legs when injured by a police boat while trying to get to Mayotte, Djassadi Farid now lives with the help of his father not far from the capital Mamoudzou. © JS
Violence is reaching unprecedented levels in the French overseas département of Mayotte in the Indian Ocean, prompted by the arrival of migrants from the neighbouring island nation of Comoros on makeshift boats. The result has been regular expulsions and repatriation of illegal migrants, clashes between the new arrivals and locals, and even riots. The situation has been exacerbated by the Covid crisis. Meanwhile the heavy-handed security response by the authorities in this small département has caused disquiet among local associations. Julien Sartre reports.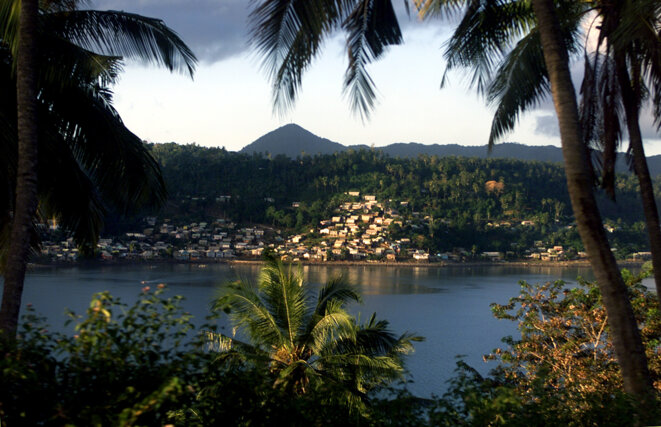 Mayotte, a French département in the Indian Ocean. © Reuters
Authorities in Paris and on France's Indian Ocean overseas département of Mayotte seem set on deterring further Sri Lankan asylum seekers from coming to the impoverished archipelago. Even if, as a series of documents show, the cost to taxpayers of sending that message has been exorbitant. Manuel Sanson from investigative website Le Poulpe reports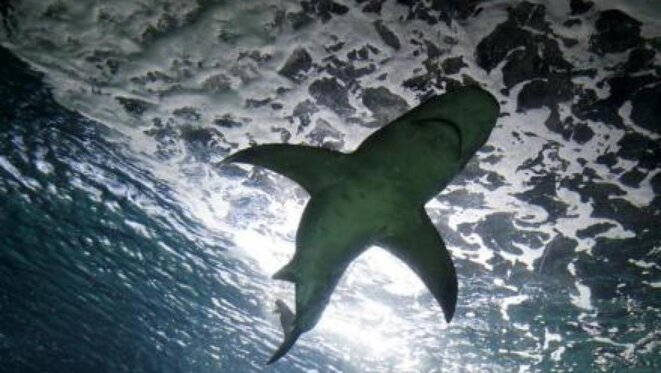 Nine people have died from shark attacks on La Réunion since 2011. © Reuters
Over the past six years a spate of shark attacks have hit the French Indian Ocean island of La Réunion, leaving nine people dead and many others badly wounded. The problem, virtually unknown before 2011, has traumatised the local population, and in an effort to reduce the danger local authorities have introduced a programme of shark culling, which has outraged conservationists. In all, more than 10 million euros have been ploughed into measures including the erection of safety netting around beaches and the employment of divers to scout for predators close to resorts. But the attacks are continuing, and despite numerous scientific studies no-one knows why. Julien Sartre reports from La Réunion, where locals are anything but united on how to deal with the problem.
Boats and helicopters are also being deployed off the Indian Ocean island to expand the hunt for missing Malaysia Airlines plane.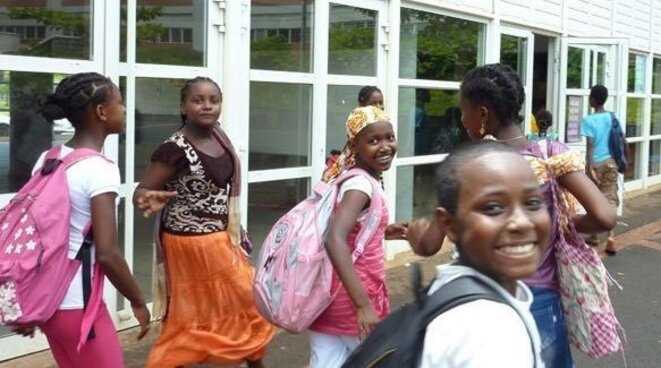 © Mayotte Observer
Mayotte, which lies in the Indian Ocean between Madagascar and the East African coast, only became a full-fledged French département (or county) in 2011. The new status means it is now governed by the rules and practices of metropolitan France, including the compulsory and exclusive use of French in schools in a two-island nation where all local people speak regional languages as their mother tongue. Mayotte is also having to endure the uneasy transition from custom and tradition-based law to French common law. Meanwhile the high pay of civil servants posted from France is blamed for the rising cost of living in a society that is blighted by poverty, and where "condescending" expatriates and the middle classes live in protected areas removed from the grim reality of life for most ordinary people. "Some Whites rule here like in colonial times," says one state employee. Olivia Müller reports on Mayotte's struggle to reconcile its very real needs with its new status as an integral part of France.
Pharmacist admitted to hospital on Indian Ocean island with a moderate fever had recently carried out humanitarian work in Ebola-hit Guinea.
Human rights court says nine arrested pirates should get thousands of euros because they were not immediately brought before a French judge.