Related keywords
French interior minister Christophe Castaner has announced that French police on crowd control operations are to use body cameras to record the circumstances of their use of weapons, notably rubber bullets, following an increasing toll of serious injuries caused by the bullets and stun grenades during the ongoing 'yellow vest' street protests over falling living standards for low- and middle-income earners.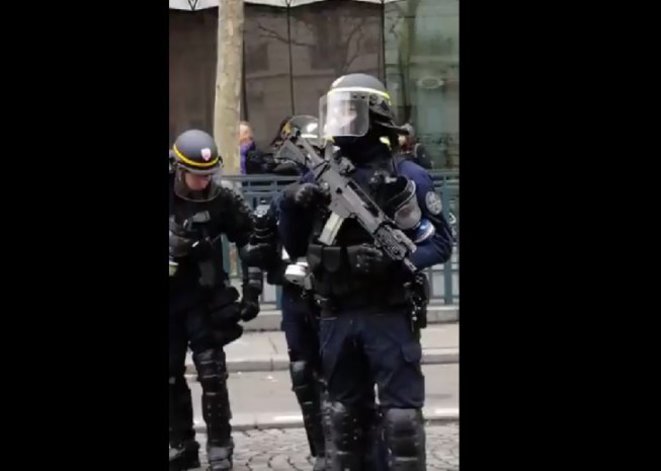 CRS riot police with HKG36 assault rifles in central Paris on January 12th. © DR
A document obtained by Mediapart reveals that the national director of France's CRS riot police ordered the deployment of Heckler & Koch G36 assault rifles during nationwide demonstrations on January 12th by the 'yellow vest' movement. The militarisation of policing tactics during the recurrent demonstrations, in protest over falling living standards for low- and middle-income earners, includes an almost systematic use of rubber bullets and stun grenades that have caused numerous serious injuries. Karl Laske reports on the arsenal employed and the dramatic consequences of the escalating violence.
A group of four tourists from Boston were attacked in the central rail station of Marseille, southern France, by a woman described as mentally unstable who sprayed acid over them, causing facial burns to two of the group. 
Tunnel operator said two migrants were found injured on a train and another on tracks after 'a large number' passed through French entrance.