Keyword: intensive farming
Related keywords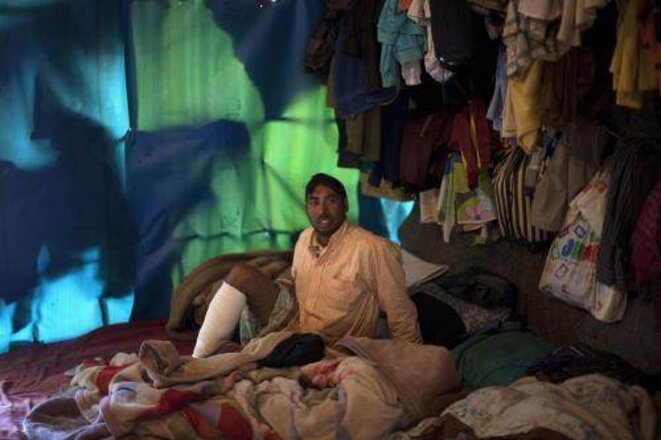 © Reuters
In April this year, the supervisors of a strawberry farm in Greece opened fire on a group of immigrant workers who had demanded to be paid their salaries which had been withheld for six months. The shooting left 33 Bangladeshi workers wounded (picture), eight of them seriously hurt. It also revealed the dire conditions in which thousands of immigrant workers live in Greece, underpaid and often undeclared, with little or no possibility of escaping their exploitation in intensive farming businesses. Charalambos Kassimis is a professor and research director of rural sociology with the Athens University of Agriculture. In this interview with Amélie Poinssot, he explains the rural evolution which created the need for foreign labour, and details how many migrants became trapped in an organised "state of slavery" made possible by a "law of silence" enforced by politicians.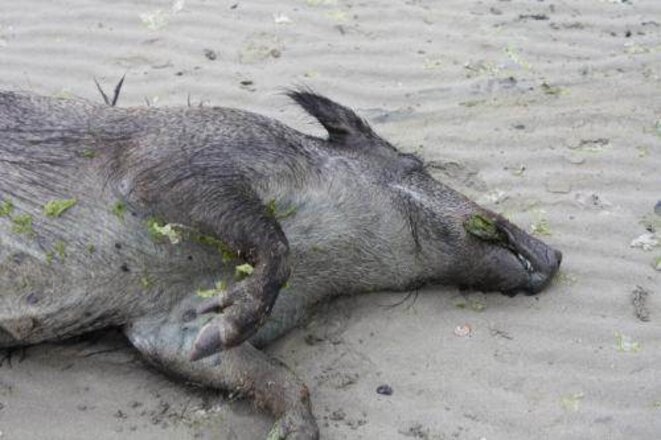 © Jean-Paul Guyomarc'h
The massive multiplication of potentially deadly seaweed piling up on the coastline of Brittany, north-west France, is the result of chemical pollution of the sea from intensive farming, according to the conclusions of a French government study which calls for sweeping changes in agricultural practices. The toxic algae, which for decades has been invading beaches in the north of Brittany, is blamed for the deaths of dozens of animals (photo) and for plunging several people into near-fatal comas after their poisoning by the lethal gas hydrogen sulphide. The recommendations, if enacted, would be little short of an agricultural and cultural revolution in a region that occupies just 9% of French territory but which is home to 50% of the country's pig and poultry production. Michel de Pracontal reports.