Keyword: International Criminal Court
Related keywords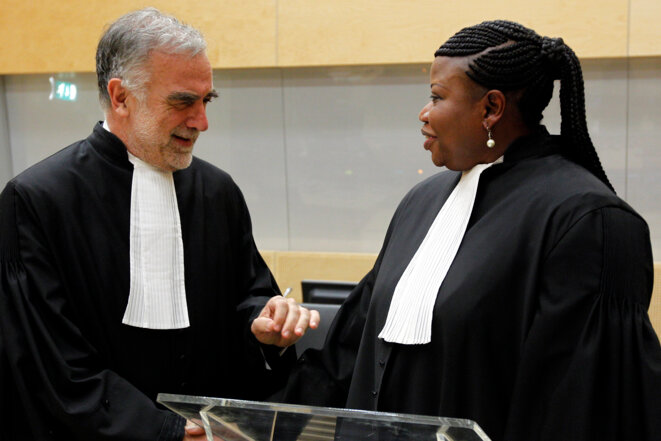 Luis Moreno Ocampo and his successor Fatou Bensouda at the International Criminal Court in The Hague, June 2012. © Reuters
In 2010, the International Criminal Court began proceedings against six Kenyan officials, including the country's current president, Uhuru Kenyatta, of crimes against humanity over their responsibility in the deaths of more than 1,100 people, the displacement of an estimated 350,000 others, and rapes and persecutions which followed contested presidential election results in late 2007. But, as revealed by confidential documents obtained by Mediapart and analysed together with its media partners in the European Investigative Collaborations consortium, the ICC cases fell apart due in large part to the weakness of the investigation led by chief prosecutor Luis Moreno Ocampo who, after bringing charges against Kenyatta, subsequently campaigned behind the scenes for the Kenyan leader to escape prosecution. Stéphanie Maupas reports.

Field Marshal Khalifa Haftar, military strongman in Libya, a potential war crimes suspect. © Reuters
In 2015 the former chief prosecutor for the International Criminal Court defended the interests of a billionaire businessman with links to the former Gaddafi regime and who was a supporter of potential war criminals in Libya. Luis Moreno Ocampo, who had left the ICC in The Hague just three years before, was paid a total of 750,000 dollars for his work, Mediapart and European Investigative Collaborations (EIC) can reveal in their 'The Secrets of the Court' investigation. Moreno Ocampo denies any wrongdoing and says he was simply advising the businessman, Hassan Tatanaki, to be cautious in his dealings with a faction involved in the Libyan civil war. Stéphanie Maupas and Hanneke Chin-A-Fo, from NRC Handelsblad in Holland, report.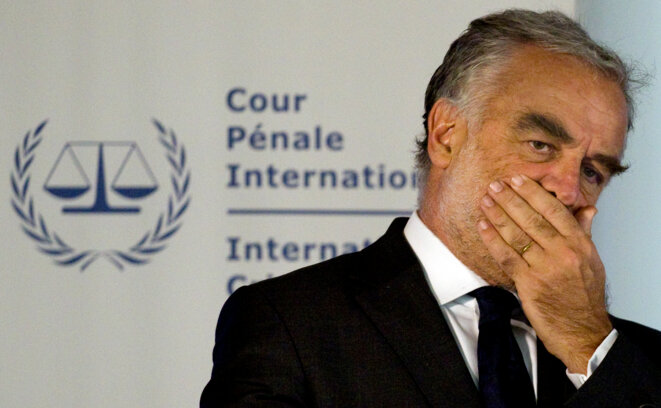 Luis Moreno Ocampo at the ICC in The Hague on March 3rd, 2011. © Jerry Lampen/Reuters
Luis Moreno Ocampo managed companies based in some of the most notorious tax havens in the world while serving as chief prosecutor at the International Criminal Court in The Hague, documents obtained by Mediapart and analysed by the European Investigative Collaborations (EIC) reveal. When challenged about his offshore financial activities the former star prosecutor said that his salary at the ICC "was not enough". Mediapart's head of investigations Fabrice Arfi and Sven Becker of German publication Der Spiegel report.
It is the largest ever leak of information about the workings of the International Criminal Court, the body tasked with bringing perpetrators of crimes against humanity and genocide to justice. More than 40,000 confidential documents – including diplomatic cables, correspondence and bank information – have been obtained by Mediapart and analysed by the European Investigative Collaborations (EIC). They shine a stark light on the work of the ICC and in particular the role of its first chief prosecutor Luis Moreno Ocampo, his dreams, his actions and his offshore companies. Fabrice Arfi and Stéphanie Maupas report on 'The Secrets of the Court'.
French foreign minister Jean-Marc Ayrault said bombing of rebel-held parts of Syrian town of Aleppo by Russia and Damascus regime are war crimes over which Paris is to ask the International Criminal Court to launch an investigation.