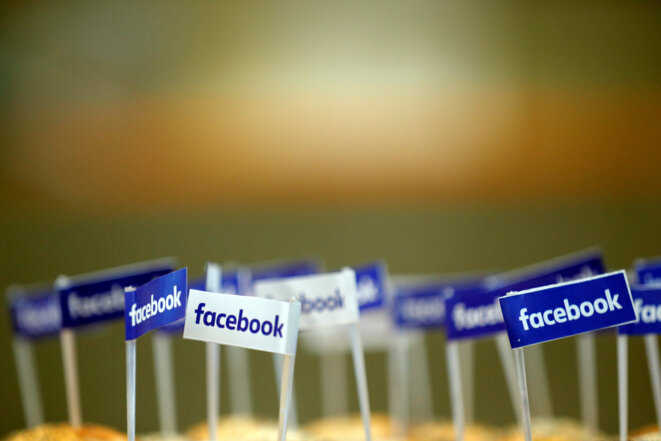 © Reuters
Facebook is a continent beyond whose frontiers nothing else exists; the barrier between those who are on and not on Facebook is virtually insurmountable ... Mediapart's film critic Emmanuel Burdeau, who turned off his Facebook account for a period, gives his personal reflections on the social media platform and how its presence is changing the very nature of how we discuss things.
US giant is appealing against ruling by French data regulator to apply so-called 'right to be forgotten' worldwide, rather than in just the EU.
News came as US company's boss Sundar Pichai arrived in Paris where he was due to meet France's economy minister Emmanuel Macron.
Restrictions on online activities imposed after January's Charlie Hebdo attacks have contributed to France's decline in rankings, says report.
A draft law will been offered to the public for a first reading, with officials saying move could be a great success or a 'complete flop'.
Seven companies, including web-hosting and technology firms OVH, IDS and Gandi, said 'real-time capture of data' will force them into exile.
Stark message tells viewers that rather than 'defending a just cause' jihadists will 'discover hell on earth and will die alone far from home'.
The French Parliament this week formally adopted a new anti-terrorism law, part of which aims to stop terrorists using the internet to attract recruits and plot attacks. It will allow the authorities to block websites that "condone terrorism" and will create a new offence of "individual terrorist enterprise". One key objective is to stop the "preparation" of attacks via the web. The government, which has rushed these measures through, says they are needed to combat the growing use of the internet and social media by terror groups and in particular to tackle the threat of so-called "lone wolf" terrorists operating in France and elsewhere. But civil liberties groups, judges and the state body that oversees the impact of digital technology have condemned the law as an attack on freedom, ineffective and unworkable. Jérôme Hourdeaux details the new measures.
The country's second-biggest listed bank, Societe Generale, 'experiments' with temporary closures as internet banking starts to take hold.
Minister says that allowing new domain names such as .vin and .wine could undermine the EU-US transatlantic trade deal negotiations.
The hacker, IT specialist and journalist Olivier Laurelli has been ordered to pay a 3,000-euro fine for downloading files from a government agency that he found by chance during a routine internet search. The court of appeal in Paris ruled he was guilty of 'theft' and fraudulently remaining inside an unauthorised computer system. Apart from the disturbing implications for all journalists and internet users of the verdict, the court case also highlights the worrying lack of knowledge among judges who appeared not to know what 'Google' or 'login' were. Jérôme Hourdeaux reports.
Clause that allows police and other agencies to spy without authorisation is passed weeks after France expressed outrage at NSA revelations.
Malicious rumours and fabricated stories, some of them racist, are doing the rounds of the internet and tapping into the French public's discontent.
Ministers want to establish tax regime for digital companies that ensures the profits they make on the European market are subject to taxation.