Related keywords
China has suspended all cooperation with France in police matters in retaliation for its granting of asylum to the wife of the former Chinese boss of Interpol, Meng Hongwei, who was tried in Tianjin in June on charges of accepting bribes after mysteriously disappearing from Interpol's French HQ in Lyon.
Meng Hongwei, the Chinese head of the France-based international police organisation Interpol who disappeared after travelling to China last September, has admitted accepting more than 2 million dollars in bribes, according to a statement issued by a Chinese court in the north-east city of Tianjin.
Grace Meng, whose husband Meng Hongwei faces bribery charges in China, was given protection by French police after alleged abduction bid.

Grace Meng, the wife of Interpol boss Meng Hongwei, who disappeared without trace last September after travelling to China from Lyon, where the international police cooperation organisation is based, has been granted political asylum in France, along with the couple's two children.
The wife of Meng Hongwei, the Chinese boss of Interpol, the international police coordination body based in the south-east French city of Lyon, whose husband went missing after a visit to his home country in September, has applied for asylum in France and fears for the safety of herself and her children.
The international police body Interpol severed all links with football's governing organisation FIFA after the latter's corruption scandal erupted in 2015. But it has maintained partnerships with both the committee organising the 2022 football World Cup in Qatar and the International Olympic Committee (IOC), who are at the centre of corruption investigations. This is despite the fact that leading police officers from across Europe tried to alert Interpol over these potentially dangerous links. Mathieu Martinière and Robert Schmidt from the independent journalistic collective We Report investigate.
The France-based international police cooperation organisation Interpol has since last year become part-funded by the world's largest cigarette producer, Philip Morris International, in a deal presented as helping to fight black market sales and to ensure traceability of tobacco products. This further example of the intergovernmental police organisation's controversial new partnerships with the private sector raises a number of concerns, not least over the suspicion that the tobacco industry itself has been feeding criminal networks involved in the trafficking. Mathieu Martinière and Robert Schmidt report.
The international police cooperation organization Interpol earlier this year entered into an agreement with the world's largest pharmaceutical firms for a joint programme to halt the circulation of counterfeit drugs, for which the firms will pay Interpol 4.5 million euros. But the backdrop to what may appear a laudable exercise to crack down on bogus drugs that yearly claim hundreds of thousands of lives is the drugs industry's campaign against the production of low-cost generic medicines in emerging economies, and which provide a lifeline to many in poor countries. The relationship between French drugs giant Sanofi and Interpol raises further questions about the deal. Has Interpol become a tool for the pharmaceutical giants to maintain a stranglehold on access to medicines? This investigation by Mathieu Martinière and Robert Schmidt is published jointly by Mediapart, monthly magazine Lyon Capitale and German weekly Die Zeit.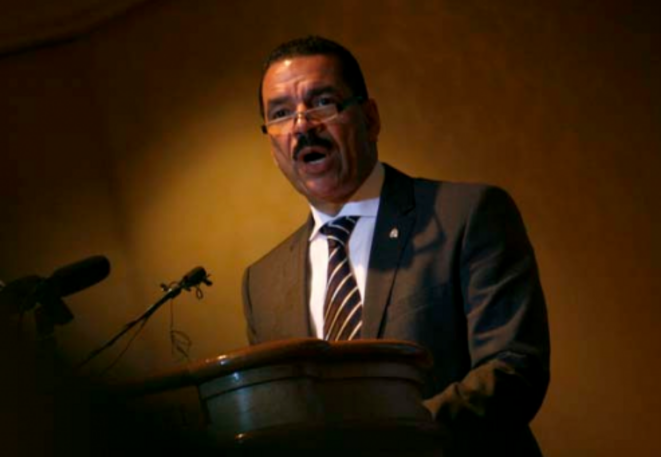 © Reuters
Interpol has provided exceptional assistance, including confidential information, to a French lawyer hired since 2011 by its secretary general for his divorce proceedings, in order to help him win a lucrative contract with Libya as part of an Interpol-sponsored project to recover assets looted by the late dictator Muammar Gaddafi. Mediapart has gained access to correspondence demonstrating how Interpol's Director of Legal Affairs used key contacts of the international police cooperation organisation to ensure that the authorities in Tripoli agree to hire the lawyer's services. Mathilde Mathieu reports.