Related keywords
Nearly 100 ex-interpreters gathered near French embassy in Kabul holding banners calling for protection and solidarity from former employer.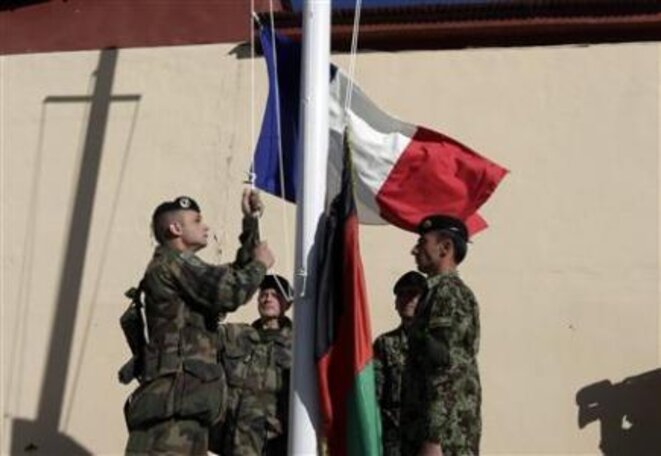 © Reuters
A total of 258 local civilians, mostly interpreters, who worked for the French army in Afghanistan applied to resettle in France before the last of its military left the country in 2014. Just 73 were granted permission. The remainder, considered as traitors by the Taliban, live in fear of their lives, and those of their families, amid a rapidly deteriorating security situation. After a protest demonstration by the interpreters in Kabul in March, a group of French lawyers, scandalised at their plight, launched a vigorous campaign to help the rejected candidates resettle in France, backed by pressure from Members of Parliament. The French foreign ministry has now finally agreed to reconsider relocation applications, but the outcome remains uncertain. Lénaïg Bredoux reports on the plight of the rejected interpreters, and speaks to one living in hiding in Kabul. "Why did the French friends leave us in danger?" he asks, "I don't find the answer."
Threatened at home, only 73 of the 258 former Afghan auxiliaries in French army who requested visas to live in France have been granted them.