Related keywords
A French public prosecutor on Friday said Joel Le Scouarnec, 68, a former surgeon due to stand trial in March for rape and assault of four children, is now suspected of sexually assaulting up to 349 children according to evidence found in his computer files and a diary, adding that 229 alleged victims have been questioned, of who 197 have filed complaints against Le Scouarnec.
The trial of Jean-Luc Mélenchon, 68, leader of the leftist La France Insoumise (France Unbowed) party, began on Thursday in which he and five other party members are accused of intimidating police and public prosecution officials during a 2018 search of his home and party offices conducted as part of an investrigation into alleged election funding irregularities.
Richard Ferrand, president of the French lower house, the National Assembly and who is a close ally of President Emmanuel Macron has been placed under investigation over allegations he benefited improperly from the property deals of a health insurance fund he managed.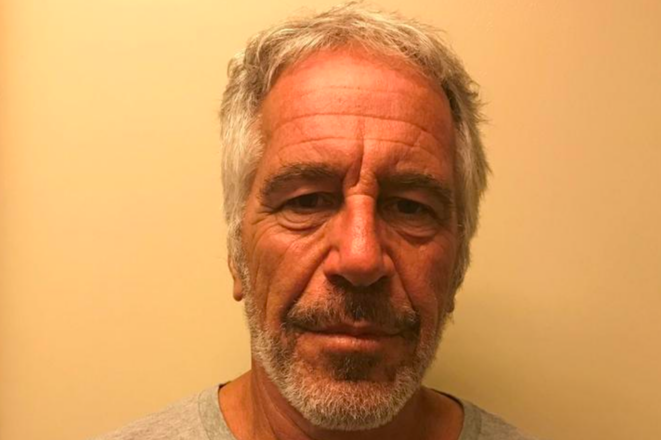 © o Reuters/New York State Division of Criminal Justice Services' sex offender registry
The Paris prosecution services announced on Friday that they have launched a preliminary investigation into suspected "rape" and "sexual assault", notably of minors, in connection with the activities in France of the late US financier Jeffrey Epstein and others connected to him. The investigation, which has received claims by ten people in France that they were victims or witnesses of sexual violence committed by Epstein and his entourage, will seek not only evidence of crimes that may have been committed in France, but also those involving French victims or perpetrators committed abroad.
Paris prosecution services have launched an investigation to determine whether the late US financier Jeffrey Epstein, accused of multiple sex offences before he was found dead in his New York prison cell earlier this month, had committed crimes in France, where he owned and regularly used a luxurious property.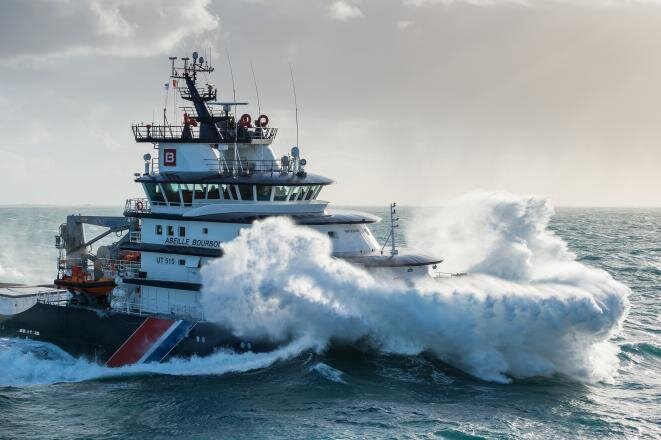 Rough times ahead: a vessel from Bourbon's almost 500-strong fleet serving the oil and gas industry. © Bourbon Offshore
French group Bourbon, a leading player in the field of maritime services and engineering support for the offshore oil and gas extraction industry which employs more than 8,000 people worldwide, is facing dire straits. Weighed down by heavy debts, its holding company was this month placed into receivership, while the group and members of its senior management have been sent for trial on charges of corrupting tax officials in Africa. Meanwhile, French junior minister Agnès Pannier-Runacher, who until joining government last October sat on the Bourbon board and presided over its audit committee, denies any responsibility in the group's current woes. Antton Rouget reports.
The Paris prosecution services have launched an investigation into the death in Malaysia of Nora Anne Quoirin, 15, whose remains were found in a rainforest Tuesday, under a legal procedure in France that allows investigations to be opened into any unexplained deaths of French nationals abroad.
The Vatican has announced it has lifted the diplomatic immunity accorded to its special envoy to France, Archbishop Luigi Ventura, 74, who is accused by four men of sexual agression, notably by a Paris City Hall employee who said he was groped by Ventura during an offfical ceremony, accusations which are currently being investigated by the Paris public prosection services.
Former UEFA boss Michel Platini was held in custody by anti-corruption police in Paris on Tuesday questioning, along with a former advisor to ex-president Nicolas Sarkozy and Sarkozy's close aide and former minister Claude Guéant, as part of investigations into the controversial  attribution to Qatar of the 2022 football World Cup in a vote by FIFA officials in 2010.
German pharmaceuticals and chemicals company Bayer has distanced itself from practices alleged in French media reports that US firm Monsanto, which it bought last year for 63 billion dollars, built up a file of some 200 names including journalists and lawmakers in the hope of influencing their positions on pesticides, and notably its weed-killing product Roundup, a systemic, broad-spectrum glyphosate-based herbicide which US courts have found is responsible for causing cancers.   
French magistrates have closed an investigation into the missile attack in 1994 on a plane carrying then-Rwandan president Juvenal Habyarimana, which sparked the genocide in the East African country in which more than 800,000 people died, citing insufficient evidence against seven named suspects.  
Jean-Luc Mélenchon, leader of the France Insoumise (France Unbowed) party, who has led opposition to President Emmanuel Macron's economic policies, was questioned for several hours at the headquarters of anti-corruption police investigating allegations he used EU funds for European Parliament assistants to pay staff for work carried out in France and irregularities in his 2017 presidential campaign accounts.
French police raided the home and offices of radical-left La France Insoumise (France unbowed) party leader Jean-Luc Mélenchon on Tuesday as part of an investigation into suspected misuse of European Parliament funds and funding irregularities in Mélenchon's 2017 presidential campaign, prompting the 67-year-old to denounce an 'enormous operation by a politicised police force'.
French medical reasearchers have denounced the ending of an official investigation into several instances in three geographically distanced rural communities of babies born without all their limbs, which some suspect is due to the use nearby of agro-chemicals.