Several French police officers, including a commissioner, two commanders and a brigadier, face being disciplined over a "series of failures" in the case of a woman who had filed a complaint for violence against her husband who is accused of later shooting her in the street and then setting her on fire with petrol. 
Agnès Buzyn faces investigation over  claims of "endangering the lives of others" said prosecutors, but not for a second possible offence of "failure to stop a disaster".
Francois Fillon, 67, who served as French prime minister throughout the 2007-2012 presidency of Nicolas Sarkozy, and who has appealed his conviction last year for fraudulently employing his wife, paid out of public funds, as a parliamentary assistant, is again being investigated for the suspected use of a parliamentary assistant to write a book he published in 2015.
The Paris prosecution services have advised that a judicial investigation into the alleged complicity of French troops in the 1994 genocide in Rwanda of Tutsis by Hutu extremists be dropped for lack of evidence.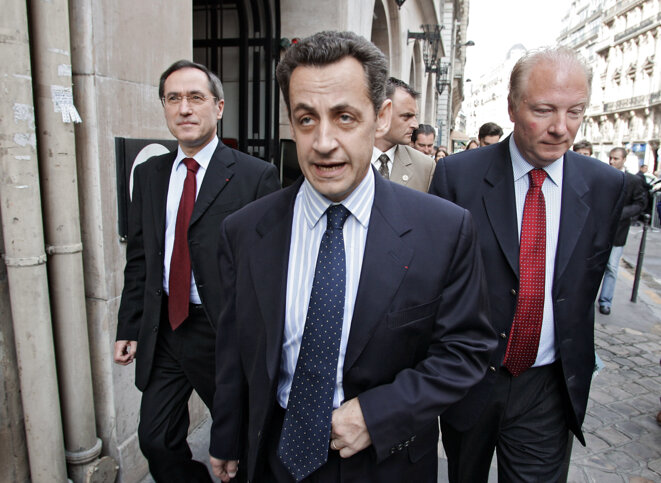 Left to right: Claude Guéant, Nicolas Sarkozy and Brice Hortefeux in June 2005. © PASCAL PAVANI / AFP
Former French president Nicolas Sarkozy was subjected to four days of questioning earlier this month by judges leading a complex investigation into evidence of Libyan funding of his 2007 election campaign, at the end of which he was formally placed under investigation for "criminal conspiracy". Mediapart has obtained access to the transcripts of the interrogation, during which he insisted on his innocence and laid responsibility for any wrongdoing on his two longstanding, loyal right-hand men, Claude Guéant and Brice Hortefeux, describing their dealings with Libya and intermediaries as, variously, "incomprehensible", an "error" and a "mistake". Fabrice Arfi and Karl Laske report.
Former French prime minister Édouard Philippe, who stepped down on Friday to become mayor of the town of Le Havre, former health minister Agnès Buzyn and her successor Olivier Véran, are to be investigated over their handling of the Covid-19 virus epidemic after a special court for judging members of government over wrongdoing while in office accepted nine complaints lodged against them.
The flight recorders from the Pakistan International Airlines' Airbus which crashed short of the runway at Karachi airport on May 22nd, killing 97 people on board, have been sent to France for examinsation by the country's air accident investigation agency, the BEA.
In an interview with The New York Times while in temporary exile in Italy, author Gabriel Matzneff, once celebrated by Parisian literary circles for his accounts of sex with underage girls and boys in France and abroad, and who is now under investigation in France for the sexual abuse and grooming of a minor, said he felt 'like the living dead, a dead man walking', turning on his former admirers for 'showing their cowardice', and accusing those who now denounce him of hypocracy.
The chief Paris prosecutor on Tuesday appealed for past victims of sexual abuse by author Gabriel Matzneff, 83, once revered by French lierati for his books about his sexual adventures with young minors, to come forward in the framework of an investigation into accustaions of sexual abuse and grooming of a minor made against him in a book published in January.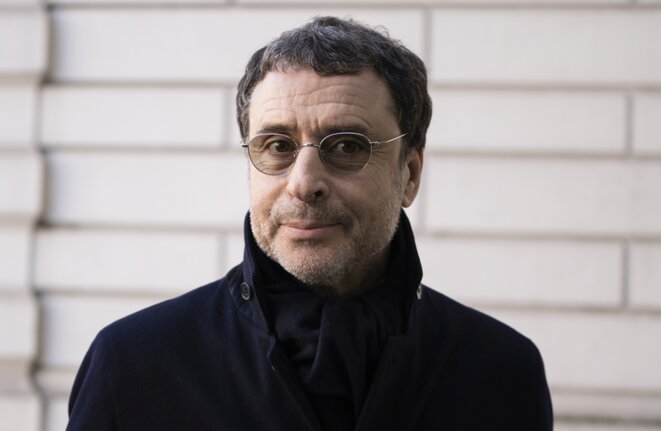 Alexandre Djouhri, pictured in London on February 26th 2019. © Niklas Halle'n/AFP
One of the key suspects in the marathon judicial probe into alleged funding of former French president Nicolas Sarkozy's 2007 election campaign by the regime of late Libyan dictator Muammar Gaddafi was this weekend placed in preventive detention in France after losing a two-year legal battle to avoid his extradition from Britain. French judges have formally placed Alexandre Djouhri under investigation for nine alleged offences, including "active corruption", aiding and abetting, and receiving, the proceeds of the "misappropriation of public funds", "money laundering the proceeds of corruption", "forgery and the use of forgeries" and "tax fraud". Fabrice Arfi and Karl Laske report.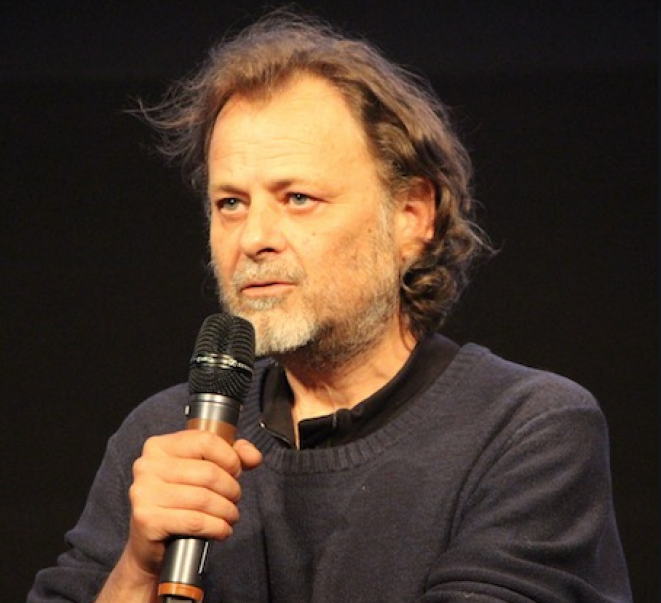 Placed under investigation: Christophe Ruggia. © DR
French filmmaker Christophe Ruggia was on Thursday placed under formal investigation for "sexual assault of a minor" following an investigation opened by the Paris public prosecution services into actress Adèle Haenel's allegations, revealed by Mediapart, that she was sexually harassed by Ruggia over a period when she was aged between 12 and 15.
A French public prosecutor on Friday said Joel Le Scouarnec, 68, a former surgeon due to stand trial in March for rape and assault of four children, is now suspected of sexually assaulting up to 349 children according to evidence found in his computer files and a diary, adding that 229 alleged victims have been questioned, of who 197 have filed complaints against Le Scouarnec.
The trial of Jean-Luc Mélenchon, 68, leader of the leftist La France Insoumise (France Unbowed) party, began on Thursday in which he and five other party members are accused of intimidating police and public prosecution officials during a 2018 search of his home and party offices conducted as part of an investrigation into alleged election funding irregularities.
Richard Ferrand, president of the French lower house, the National Assembly and who is a close ally of President Emmanuel Macron has been placed under investigation over allegations he benefited improperly from the property deals of a health insurance fund he managed.