Related keywords
Former UEFA boss Michel Platini was held in custody by anti-corruption police in Paris on Tuesday questioning, along with a former advisor to ex-president Nicolas Sarkozy and Sarkozy's close aide and former minister Claude Guéant, as part of investigations into the controversial  attribution to Qatar of the 2022 football World Cup in a vote by FIFA officials in 2010.
German pharmaceuticals and chemicals company Bayer has distanced itself from practices alleged in French media reports that US firm Monsanto, which it bought last year for 63 billion dollars, built up a file of some 200 names including journalists and lawmakers in the hope of influencing their positions on pesticides, and notably its weed-killing product Roundup, a systemic, broad-spectrum glyphosate-based herbicide which US courts have found is responsible for causing cancers.   
French magistrates have closed an investigation into the missile attack in 1994 on a plane carrying then-Rwandan president Juvenal Habyarimana, which sparked the genocide in the East African country in which more than 800,000 people died, citing insufficient evidence against seven named suspects.  
Jean-Luc Mélenchon, leader of the France Insoumise (France Unbowed) party, who has led opposition to President Emmanuel Macron's economic policies, was questioned for several hours at the headquarters of anti-corruption police investigating allegations he used EU funds for European Parliament assistants to pay staff for work carried out in France and irregularities in his 2017 presidential campaign accounts.
French police raided the home and offices of radical-left La France Insoumise (France unbowed) party leader Jean-Luc Mélenchon on Tuesday as part of an investigation into suspected misuse of European Parliament funds and funding irregularities in Mélenchon's 2017 presidential campaign, prompting the 67-year-old to denounce an 'enormous operation by a politicised police force'.
French medical reasearchers have denounced the ending of an official investigation into several instances in three geographically distanced rural communities of babies born without all their limbs, which some suspect is due to the use nearby of agro-chemicals.  
Police in France have opened an investigation after video images were published on Snapchat and Twitter apparently showing a young woman being raped near a nightclub in the south-west city of Toulouse, and which were blocked after the authorities were alerted by users of the social media.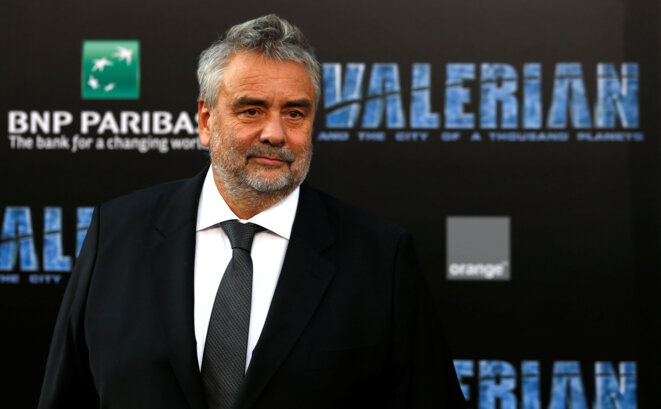 French cinema film producer and director Luc Besson. © Reuters
A woman who formerly worked as a casting director for French filmmaker Luc Besson and who has accused him of sexually assaulting her on several occasions has been questioned by Paris police investigating allegations of sex crimes by the 59-year-old producer and director, Mediapart can reveal. The investigations were launched in May by the Paris prosecution services after Belgian-Dutch actress Sand Van Roy accused Besson of raping her in a Paris hotel, which he has firmly denied.  
The future of French culture minister Françoise Nyssen has been thrown into doubt after prosecutors opened an investigation into how the publishing compnay she led before joining the government carried out building work in 2012 to substantially enlarge its offices in a listed Paris building without planning permission or informing the tax authorities, one year after it allegedly similarly enlarged its head office in Arles without planning permission.  
France's competition watchdog, the Autorité de la Concurrence, is investigating several of the country's major supermarket chains over suspicion that an alliance to pool their purchasing departments, prompted by a price war notably with retail chain Leclerc, breaches competition rules.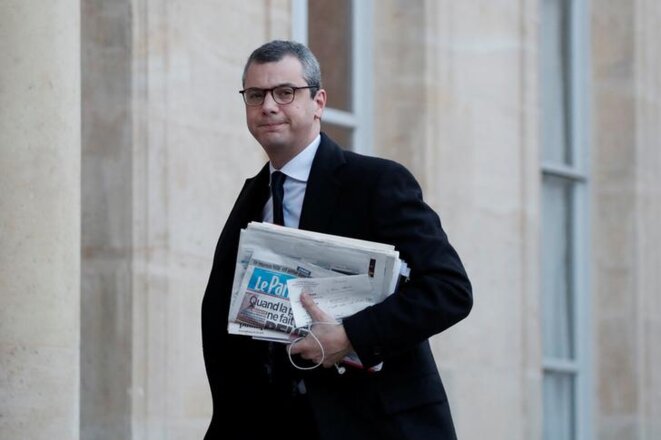 Alexis Kohler at the Elysée Palace, January 3rd 2018. © Reuters
The French prosecution services have launched an investigation into suspected corruption by President Emmanuel Macron's chief of staff Alexis Kohler, following an official complaint lodged by anti-corruption NGO Anticor. The complaint cited revelations last month by Mediapart into Kohler's role, when he was a senior civil servant, in affairs in which the interests of a shipping company owned by members of his close family were at stake. Mediapart's Martine Orange, who first broke the story, details here the background to the case that now threatens the downfall of the man described by French daily Le Monde as "the most powerful senior civil servant in France".
The French public prosecution services have opened an investigation into corruption allegations against President Emmanuel Macron's chief of staff, Alexis Kohler, which centre on suspected conflict of interest and influence peddling over his close connections with a major shipping company while serving as a senior civil servant.  
French daily Le Figaro on Thursday published what it said was a statement by Nicolas Sarkozy given to judges before they placed him under investigation over the alleged funding of his 2007 election campaign by the Libyan regime of Muammar Gaddafi, in which the former French president says he has been 'living the hell of this calumny' which he claimed was the reason he lost his 2012 re-election bid and failed to be chosen as conservative candidate in 2017.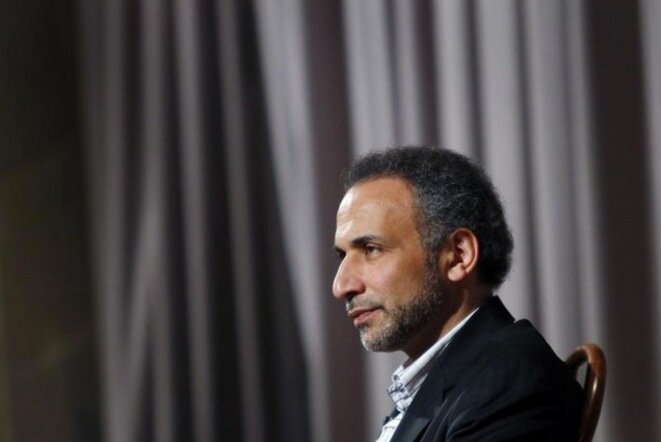 Tariq Ramadan, under investigation for rape and placed in preventive detention. © Reuters
Over the past two weeks a number of Muslim figures and organisations in France, together with anti-racist militants, have become increasingly vocal in calling for the release from preventive detention of prominent Islamic intellectual, scholar and preacher Tariq Ramadan, a professor of contemporary Islamic studies at the University of Oxford, who was earlier this month placed under investigation for two rapes. His supporters argue that he is subject to unusually harsh treatment, that his state of health has not been properly taken into account, with some also throwing doubt on the veracity of the accounts of his alleged victims. But, as Louise Fessard reports, the support leant to Ramadan has opened deep divisions among French Muslims, with questions raised over the motivations of the campaigners.