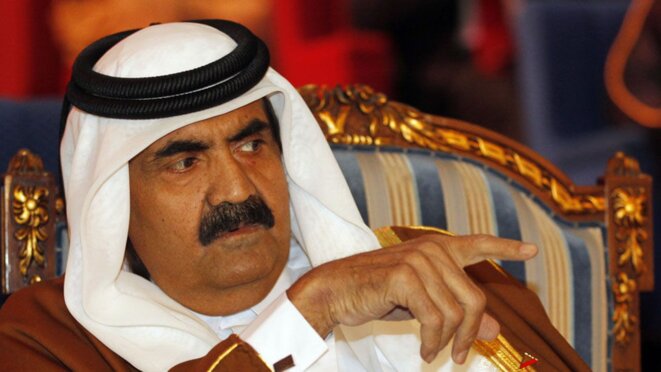 Former ruler of Qatar, Sheik Hamad bin Khalifa Al-Thani. © Reuters
The Paris public prosecutor's office has opened an investigation into a suspected money laundering operation involving Qatari Sheik Hamad bin Khalifa al-Thani's French investment arm, French Properties Management (FPM), Mediapart can reveal. The probe, prompted by information from a whistleblowing former employee of FPM, is the latest to target the activities of the Paris-based firm, which is also cited in two other separate judicial investigations in France for "misuse of company assets" and "corruption and influence peddling". Yann Philippin reports.
The teacher led his pupils onto a closed black piste where two of the teenagers and a nearby tourist died after becoming engulfed in an avalanche.
The Real Madrid and striker is suspected of helping to blackmail France team mate Mathieu Valbuena over a compromising sex video.
Ethics committee of world football organisation Fifa suspended its president and vice president as a result of its ongonig corruption investigation.
France-based Wenceslas Munyeshyaka was suspected of an active role in the 1994 genocide in Rwanda, where he received a life sentence in 2006.
Internal probe finds staff on Thalys train, accused of leaving passengers to deal alone with gunman, had in fact showed "best possible" reaction.
The death of labour minister Robert Boulin was officially recorded as suicide, but strong evidence suggests an official cover-up of his murder.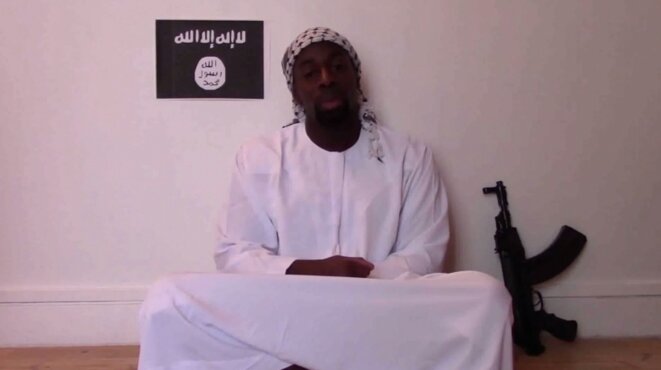 Vidéo posthume d'Amedy Coulibaly revendiquant son attaque. © DR
During the Paris terrorist attacks in January, four customers taken hostage in a kosher supermarket were shot dead, and four others seriously wounded, by a man claiming to have targeted the Jewish store in the name of Islamic State. The gunman, Amedy Coulibaly, was subsequently killed by police when they stormed the store. Mediapart can reveal that the automatic weapons found by his body were identified by Slovak police as having been bought late last year by a Lille-based dealer in decommissioned military arms, but who has astonishingly never been questioned about his eventual contact with Coulibaly. Karl Laske reports.
Palestinian leader's widow says his death in 2004 was from polonium poisoning but prosecutor says 'sufficient evidence' not found.
A letter from the South African Football Association shows the former French journalist and TV rights manager knew of bung payment.
The entire Bugaled Breizh's crew drowned when it capsized off Cornwall in 2004, which victims' families believe was caused by a UK submarine.
The judicial probe is launched after France was criticised for slow action on claims its troops sexually abused boys in Central African Republic.
French crash report says Andreas Lubitz repeatedly set Spain-bound plane to drop to 100ft before slamming it into French Alps on return flight.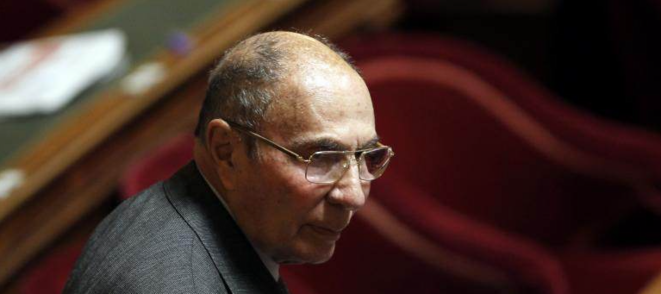 © Reuters
French senator and billionaire industrialist Serge Dassault is at the centre of a judicial investigation into suspected electoral fraud in which cash payments were made to voters to buy his election as mayor of a suburban town south of Paris, and also that of his designated successor. In 2013, Mediapart published a secretly-taped video in which the conservative politician and businessman, owner of daily Le Figaro and who has been stripped of his parliamentary immunity, admitted to handing out cash to voters in Corbeil-Essonnes. Now a new book by two French journalists, entitled Dassault Système, details the history of the scandal, and in the extracts published here by Mediapart, reveals how police reports providing evidence of the scam were intriguingly shelved.
HSBC Holdings PLC is placed under formal investigation and set 1 billion-euro bail after a probe into alleged tax evasion by its Swiss arm.