HSBC Holdings PLC is placed under formal investigation and set 1 billion-euro bail after a probe into alleged tax evasion by its Swiss arm.
Bradley Birkenfeld, an ex-UBS employee who helped US prosecution of the bank for aiding tax evasion is to help similar probe in France.
Investigators say evidence points to 'Islamist motives' for an attack on a police station that left three officers wounded and the assailant shot dead.
A French magistrate has launched a probe into suspected insider trading at BNP Paribas targeting current and former bosses.
Algeria refused to send investigators in France crucial samples of the skulls of the seven monks murdered in mysterious circumstances in 1996.
The probe into former president's alleged attempt to corrupt a judge is held up by his legal challenge that revealing phone taps were unlawful.
French investigators into the July crash of Algiers-bound flight that left 116 dead say 'nothing tells us we can rule out or confirm terrorism'.
Earlier this year it was revealed that the Pasteur Institute had lost more than 2,300 vials containing the potentially deadly SARS virus that were stocked on its premises in Paris. Mediapart has gained access to a confidential report of the investigation launched into the blunder, and from which it emerges that not only the vials went missing, but also the boxes and a freezer in which they were stored. The investigation contradicts the institute's claim that the missing virus samples were no longer dangerous, and says that access to where they were kept was alarmingly insecure. Michel de Pracontal details the findings.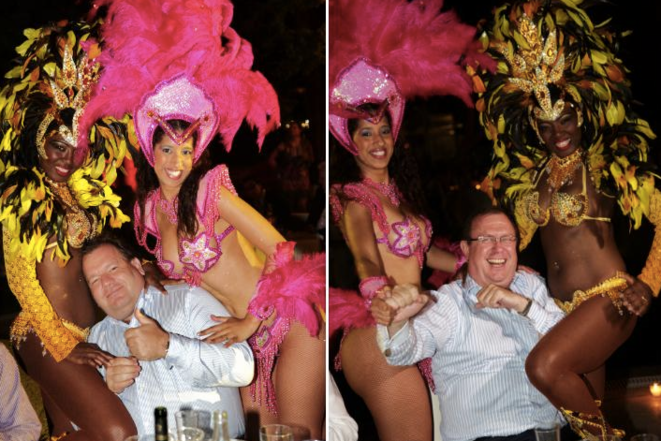 Deux hauts dirigeants de Pasche, Jürg Schmid et Christophe Mazurier, pour les 125 ans de la banque en 2010. © DR
Mediapart has obtained documents and witness accounts that provide evidence of money laundering by the Banque Pasche de Monaco while it was a subsidiary of French banking giant Crédit Mutuel-CIC. Among the affluent clients of the small bank, based in the Principality of Monaco, is Ricardo Teixeira, a former member of the executive committee of the international football governing body FIFA and who headed Brazil's World Cup organization committee, implicated in a series of fraud and corruption cases and who deposited more than 30 million euros on his account. A judicial investigation is now underway into the bank's dubious practices, which were revealed to the Crédit Mutuel-CIC group's senior management by three whistleblowing staff - who were subsequently sacked, just months before the Monaco bank was sold off last November. Geoffrey Livolsi, Dan Israel and Fabrice Arfi report.
Probe focuses on the €1.8 billion purchase by France's state-controlled nuclear firm Areva of UraMin at height of demand for enriched uranium.
A week after his parliamentary immunity was lifted, French senator is being questioned by detectives as part of a long-running vote-buying inquiry.
The 88 year-old right-wing Senator and industrialist allegedly paid out millions of euros to buy votes when he was mayor of a town near Paris.
French detectives suspect controversial comic laundered hundreds of thousands of euros via Africa as showdown looms over his 'banned' show.
French experts investigating the accident that left the Formula One legend with serious head injuries hope footage will explain how it happened.
Three senior Ikea directors have been placed under investigation, one step short of charges, on evidence they spied on customers and staff.