Earlier this year it was revealed that the Pasteur Institute had lost more than 2,300 vials containing the potentially deadly SARS virus that were stocked on its premises in Paris. Mediapart has gained access to a confidential report of the investigation launched into the blunder, and from which it emerges that not only the vials went missing, but also the boxes and a freezer in which they were stored. The investigation contradicts the institute's claim that the missing virus samples were no longer dangerous, and says that access to where they were kept was alarmingly insecure. Michel de Pracontal details the findings.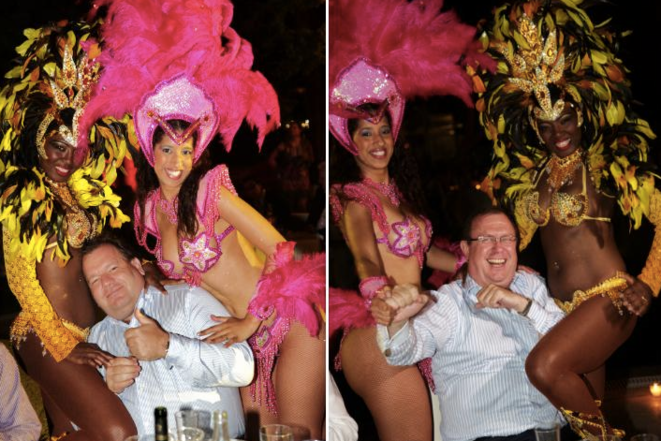 Deux hauts dirigeants de Pasche, Jürg Schmid et Christophe Mazurier, pour les 125 ans de la banque en 2010. © DR
Mediapart has obtained documents and witness accounts that provide evidence of money laundering by the Banque Pasche de Monaco while it was a subsidiary of French banking giant Crédit Mutuel-CIC. Among the affluent clients of the small bank, based in the Principality of Monaco, is Ricardo Teixeira, a former member of the executive committee of the international football governing body FIFA and who headed Brazil's World Cup organization committee, implicated in a series of fraud and corruption cases and who deposited more than 30 million euros on his account. A judicial investigation is now underway into the bank's dubious practices, which were revealed to the Crédit Mutuel-CIC group's senior management by three whistleblowing staff - who were subsequently sacked, just months before the Monaco bank was sold off last November. Geoffrey Livolsi, Dan Israel and Fabrice Arfi report.
Probe focuses on the €1.8 billion purchase by France's state-controlled nuclear firm Areva of UraMin at height of demand for enriched uranium.
A week after his parliamentary immunity was lifted, French senator is being questioned by detectives as part of a long-running vote-buying inquiry.
The 88 year-old right-wing Senator and industrialist allegedly paid out millions of euros to buy votes when he was mayor of a town near Paris.
French detectives suspect controversial comic laundered hundreds of thousands of euros via Africa as showdown looms over his 'banned' show.
French experts investigating the accident that left the Formula One legend with serious head injuries hope footage will explain how it happened.
Three senior Ikea directors have been placed under investigation, one step short of charges, on evidence they spied on customers and staff.
Auditors criticised the public funding of the French film director's 170-million-euro private flagship film centre in Paris, dubbed 'Hollywood-sur-Seine'.
Probe relating to France's richest man Bernard Arnault concerns a capital increase of 2.9 billion euros in LVMH's Belgian holding company.
Move follows allegation that Rifaat Assad's fortune, including several dozen Paris apartments and luxurious townhouse, is result of abuse of power.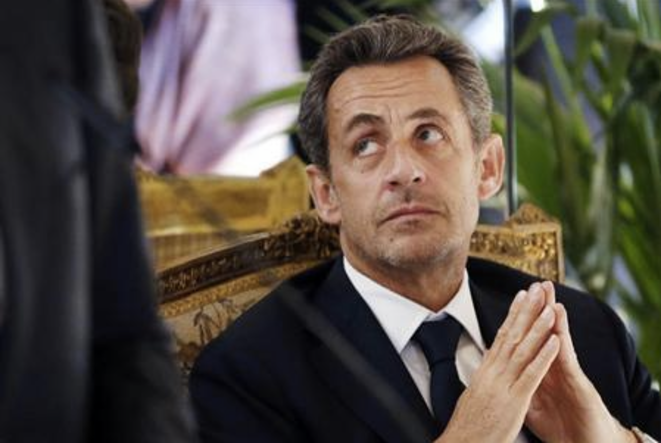 In a much-awaited decision, the Bordeaux court of appeal has ruled that former French president Nicolas Sarkozy should remain under investigation for exploiting L'Oréal heiress Liliane Bettencourt's dementia to obtain funds for his 2007 election campaign. The court threw out Sarkozy's appeal along with several others lodged by fellow suspects cited in the case, and which included a demand that the investigating magistrates should be removed from the case for reason of their alleged impartiality. The ruling announced on Tuesday means Sarkozy could now face trial on the charge of 'abuse of weakness', about which a decision is expected within weeks. Michel Deléan reports. 
Disgraced former minister Jérôme Cahuzac placed under formal investigation for allegedly failing to fully disclose his financial holdings to state.
Patricia Cahuzac, wife of former minister Jérôme Cahuzac, who earlier this year confessed to having an undeclared Swiss bank account, has been placed under formal investigation for alleged tax fraud and laundering the proceeds of tax fraud. The move is part of the wider investigation into her husband's hidden account. Michel Deléan reports.
After complaints by human rights groups, prosecutors launched probe into alleged fraudulent access to personal data and personal correspondence.