French magistrates have opened an investigation into alleged illegal solicitation of clients and money laundering by the HSBC bank.
Lawyer overseeing case against former president for alleged abuse of frailty of Liliane Bettencourt denies reports he recommends dropping charges.
The long-running judicial investigations into suspected criminal activity surrounding the affairs of L'Oréal heiress Liliane Bettencourt, centred on money-laundering, illegal political funding, fraud, tax evasion, influence peddling and profiteering from the billionaire's frail mental condition, finally came to a close on March 28th, exactly one week after former president Nicolas Sarkozy was placed under investigation in the case on the basis of "serious or concordant" evidence that he "abused" Bettencourt's diminished mental faculties. Michel Deléan reports on the winding up of an investigation that will in all probability lead to one of the most spectacular corruption trials in recent French history, set against a backdrop of high-society drama and deep political intrigue.
Jean-Louis Gentil is targeted by death threats over his investigation into suspected illegal financing of Nicolas Sarkozy's 2007 election campaign.
Nicolas Sarkozy's wife Carla Bruni tells French radio it is 'unthinkable' that he could have abused the frailty of a woman who was his mother's age.
Former president Nicolas Sarkozy has been dramatically placed under formal investigation for allegedly abusing the mental frailty of billionaire L'Oréal heiress Liliane Bettencourt. It followed a second round of questioning by judges in Bordeaux investigating the Bettencourt affair, which involves claims of political corruption and abuse of power. The news has caused fury on the Right, however, who insist that it is a politically-motivated decision coming just days after the resignation of budget minister Jérôme Cahuzac, who is also facing an investigation.
If found guilty former French president could face jail and fine for 'taking advantage' of Liliane Bettencourt, France's richest woman.
Former president Nicolas Sarkozy was hauled back before a judge over claims he accepted envelopes stuffed with cash from France's richest woman.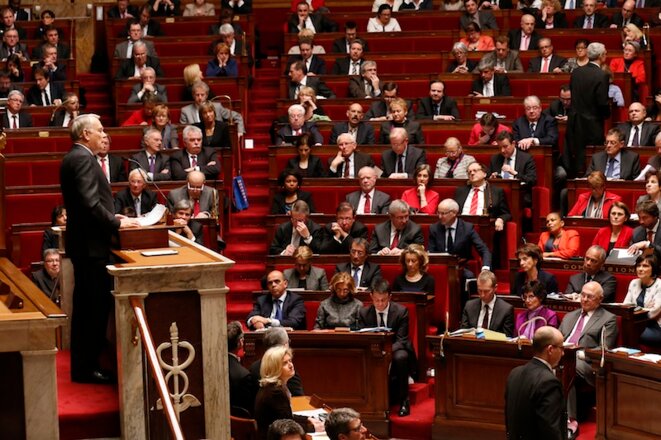 © Reuters
The resignation of budget minister Jérôme Cahuzac after a full judicial investigation was launched over his Swiss bank account sent shock waves through the ruling Socialist Party. Many MPs refuse to believe that their colleague has lied over the affair. Others want to turn the page as quickly as possible and put the matter behind them. But as Mathieu Magnaudeix, Stéphane Alliès and Lénaïg Bredoux report, one thing that is certain is that the resignation has not improved the mood in the ruling party, where one MP likened the current situation to a football match in which his side is being hammered...
As finance minister, she referred his long-running dispute with bank Credit Lyonnais to an arbitration panel which awarded him 400m euros damages.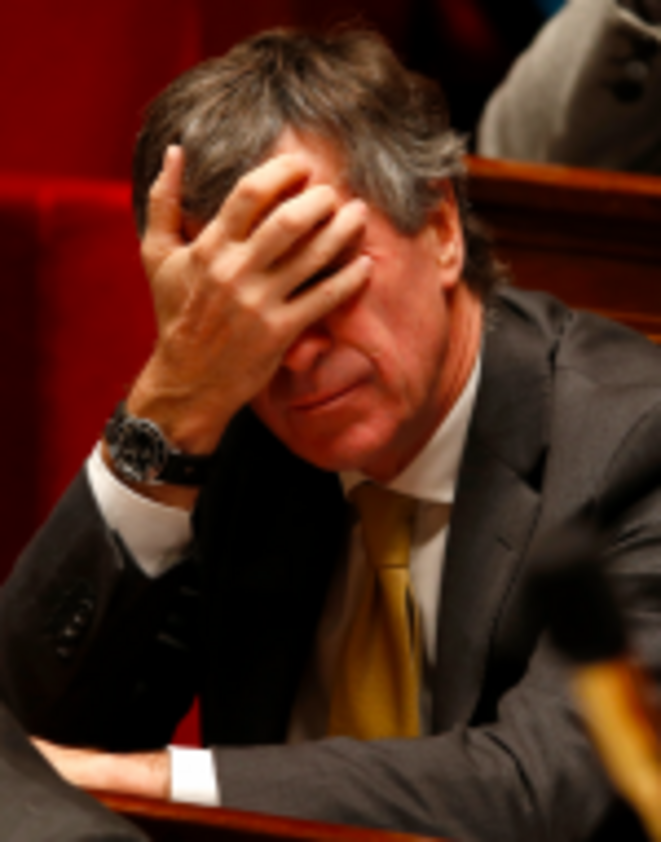 © Reuters
French budget minister Jérôme Cahuzac (pictured) has resigned after it was announced on Tuesday that a full-blown independent judicial investigation has been opened into evidence he held an undisclosed bank account in Switzerland. The events follow the authentication by forensic police of a tape, first revealed by Mediapart, on which he is heard discussing the account, which he has hitherto denied holding. Announcing the opening of a judicial investigation, the Paris public prosecutor's office said an examining magistrate will now seek the cooperation of the authorities in Switzerland and in Singapore, to where funds from the account were allegedly transferred. It also revealed the investigation will pursue claims that money paid into Cahuzac's account came from pharmaceutical companies.
Investigation to see if the ex-president violated a confidentiality law when the Elysee published a press release on the affair in September 2011.
French police investigating the death of late Palestinian leader Yasser Arafat have questioned his widow Suha, who claims he may have been poisoned.
End of investigation into accusations that the disgraced former IMF chief Dominique Strauss-Kahn took part in a gang rape in the United States.
The judge carrying out the high-profile investigation into the Bettencourt affair involving France's wealthiest woman, allegations of financial abuse and claims of political corruption at the highest levels, has ordered three allies of former President Nicolas Sarkozy to be questioned as witnesses. Judge Jean-Michel Gentil, who is said to be close to completing his mammoth task, is examining whether L'Oréal heiress Liliane Bettencourt's mental frailty was taken advantage of by those around her. But the publicity-shy judge is also investigating claims that the billionaire's money was illegally used to fund Sarkozy's 2007 election campaign. There are also allegations that the Elysée Palace tried to stop a proper investigation into the affair and that France's domestic spy chief himself became involved. As Michel Deléan reports, the judge is leaving no stone unturned in his inquiries.