Ian Bailey, 62, an expatriate British former journalist living in Ireland who was found guilty in absentia by a Paris court for the murder in 1996 in County Cork of French TV producer Sophie Toscan du Plantier, a crime he denies, has been ordered to be extradited to France by Dublin's High Court.
A Paris court will next week try in absentia Ian Bailey, 62, a British expatriate living in west Cork, Ireland, who is accused of the 1996 murder there of French filmmaker Sophie Toscan du Plantier which Bailey denies committing but says he will 'almost certainly' be convicted of.  
France is spearheading a plan to tax the turnover of internet giants that manage to avoid paying corporate taxes on profits in European countries where they operate. But despite its bold appearance, and the backing of seven other countries, the plan is beset by political and highly technical problems. And even at this embryonic stage it has little chance of succeeding, writes Romaric Godin.
British journalist Ian Bailey, 60, wanted by France for the 1996 murder in Ireland of film producer Sophie Toscan du Plantier, has been summoned to an Irish court hearing on May 31st to decide upon his extradition.
The prolific writer, author of The Purple Taxi and member of the French Academy, died of a pulmonary embolism in Galway, Ireland, where he settled with his family in 1968.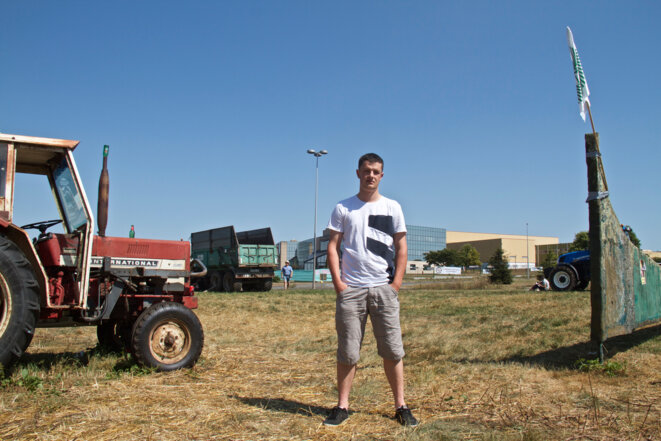 One of the protesters, Adrien, in front of the headquarters of dairy group Lactalis. © Laurent Geslin
After a bitter dispute lasting more than a week, the giant French dairy group Lactalis has finally agreed to pay its dairy farmers higher prices for their milk. However, the anger of the protests has once again highlighted the desperate plight of many dairy farmers in France. As Laurent Geslin reports, an entire way of life is in danger of disappearing as smaller-scale farmers find it increasingly hard to make a living.
Raymond Domenech said Ireland team should be compensated for FIFA's 5m-euro payment to Irish federation for infamous handball win.