Related keywords
France's nuclear safety agency, the ASN, has warned of the potentially catastrophic danger posed by faulty electric circuit breakers found in a number of nuclear power plants located around the country, and which could eventually cause the meltdown of their reactor cores. Recorded incidents have shown that numerous circuit breakers regularly failed to function since they were first installed four years ago. While the plants' operator, utilities giant EDF, has played down the gravity of the problem, the ASN has ordered it to start looking for replacement equipment "as of now". Jade Lindgaard reports.
A nuclear accident similar to that of Fukushima in Japan would cost France about 20 percent of its economic output, IRSN study finds.
Nuclear power plants in France, the most nuclear dependent country in the world, are vulnerable to the catastrophic effects of a major natural disaster such as that which hit the Japanese plant at Fukushima in March. That is the conclusion of a stress-test study of the country's 58-strong reactor fleet carried out by the French radioprotection and nuclear safety institute, the IRSN, presented Thursday by the national nuclear safety agency, the ASN, which warned that "massive investment" is required for the recommended safety upgrades. Jade Lindgaard reports on the findings.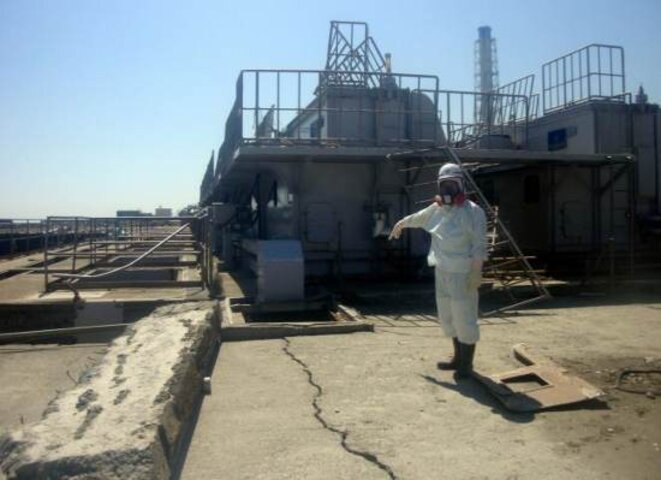 Jacques Repussard, director-general of France's Institute for Radioprotection and Nuclear Safety, recently travelled to Japan to study the situation at the quake- and tsunami-hit Fukushima nuclear plant (photo), where the battle continues to bring the overheating reactors under control and to stem radioactive pollution seeping from the site. In a revealing interview with Mediapart's Sophie Dufau and Michel de Pracontal, he details what he learnt from his trip and what lessons the Fukushima disaster offers for nuclear safety standards in France.