Related keywords
The French president said reconnaissance flights, launched as the refugee crisis in Europe peaked, show need for attacking Islamist group in Syria.
Yassin Sahli denies religious motive but Paris prosecutor said his actions 'correspond very precisely' to the orders of jihadist group.
French navy's Charles de Gaulle in the Gulf from where its aircraft will carry out raids as part of US-led military campaign against jihadist group.
Two French jihadists, one a 22-year-old convert from Normandy, reportedly feature in the film of the beheadings of Syrian servicemen.
The French defence ministry said two Rafale jets destroyed Islamic State pick-up trucks in the Tikrit region during a reconnaissance mission.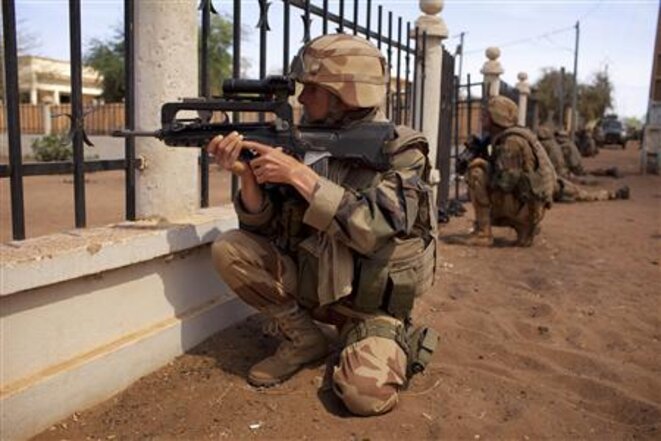 © Reuters
The French government last week announced major cuts in defence spending which include the axing next year of 7,500 jobs in its armed forces, the subsequent closure of several military bases, the scrapping of an artillery regiment and the decommissioning of several warships. "The sovereignty of our country depends as much on tackling our public accounts as on our defence," said defence minister Jean-Yves Le Drian as he detailed the cull on October 15th. But the minister is also under intense pressure over the massive, budget-busting spending of ongoing French military operations abroad, principally in West and Central Africa, and now also against Islamic State militants in Iraq. Lénaïg Bredoux reports on the opaque funding of the campaigns, including the indirect contribution of the French education ministry, and Le Drian's controversial and urgent plans to set up public-private partnerships to finance French defence procurement through leasing deals.
The rally in the hometown of the hostage beheaded by Algerian Islamists, came as flags were lowered to halfmast across France in mourning.
Defence Minister Jean-Yves Le Drian said France was deliberating whether its current actions in Iraq are sufficient against IS.
France has authenticated a video of the beheading of Hervé Gourdel, which President Hollande said was a 'cruel and cowardly' act.
The French Prime Minister said French action against IS will go on despite Algerian Islamist group's threat to kill a French hostage.
Interior minister Bernard Cazeneuve said '100 per cent precautions' were being taken after IS call for attacks against French citizens.
President Hollande's office announced Rafale jets had hit and destroyed a jihadist target in north-east Iraq on Friday.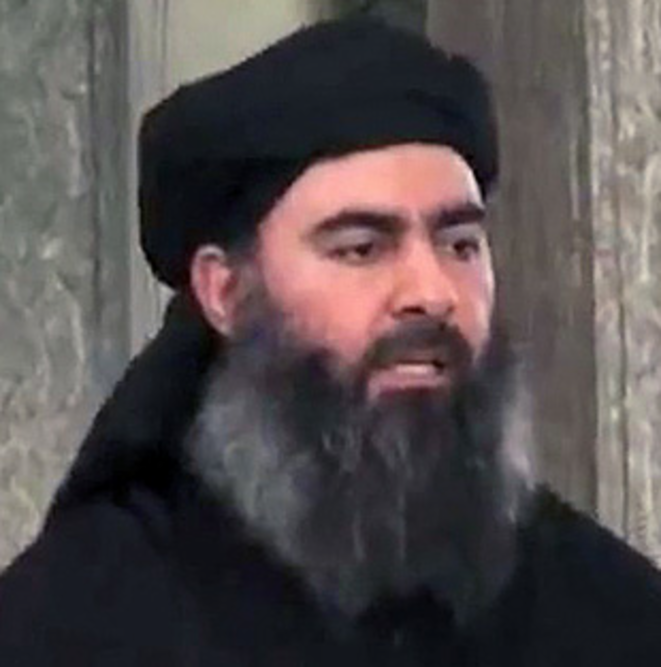 al-Baghdadi
The Iraqi army, Shia militia and Kurdish Peshmerga this weekend launched a combined assault to free the town of Amerli in northern Iraq from a two-month siege by forces of the jihadist Islamic State (IS). But while the jihadists, who have overrun swathes of Iraq and Syria, have suffered recent setbacks in their military campaign, notably after the launching in mid-August of US air strikes against them, they remain a formidable threat in their ambition of establishing a vast caliphate in the region. "Over the quarter of a century that I have been working on this phenomenon, I have never seen this," says French historian Jean-Pierre Filiu, an internationally-recognised authority on Arabic affairs, in this interview with Mediapart. "The degree of jihadist mobilisation, its coverage in space and time, is without precedent," he adds, warning that the group's war chest of more than a billion dollars "now has the resources to perpetrate the equivalent of a thousand 9/11 attacks." But Filiu also argues that "the key to the jihadist defeat lies much more in Syria than in Iraq", in the form of the non-Islamist opponents fighting the regime of Syrian president Bashar al-Assad.
France's foreign minister called for Arab states and Iran, along with all five UN Security Council members, to join fight against the jihadists.