Keyword: Isabelle Balkany
Related keywords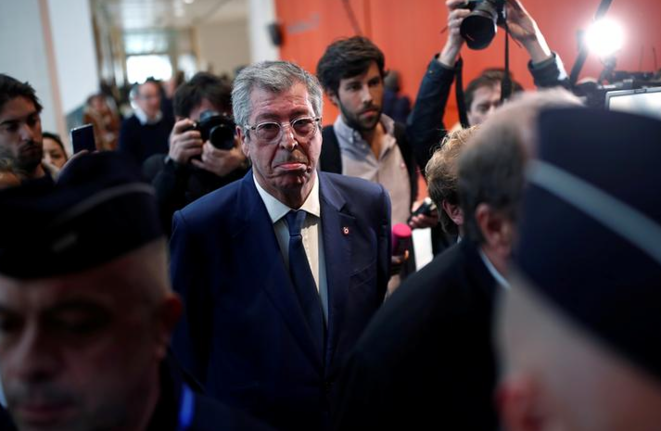 Patrick Balkany at the Paris courthouse on May 14th. © Reuters
Public prosecutors have ended their summing up in the trial on corruption, tax evasion and money laundering charges of Patrick Balkany, a veteran figure of the French conservative movement, mayor of Paris suburb Levallois-Perret, whose more than 40-year political career has been largely tainted by scandal. Unlike the leniency often displayed in political corruption cases in France, the prosecutors called for the 70-year-old to be sentenced to seven years in jail and barred from holding public office for ten years, prompting outrage from Balkany and his lawyer. Mediapart's legal affairs correspondent Michel Deléan reports on the hearing at the central Paris law courts.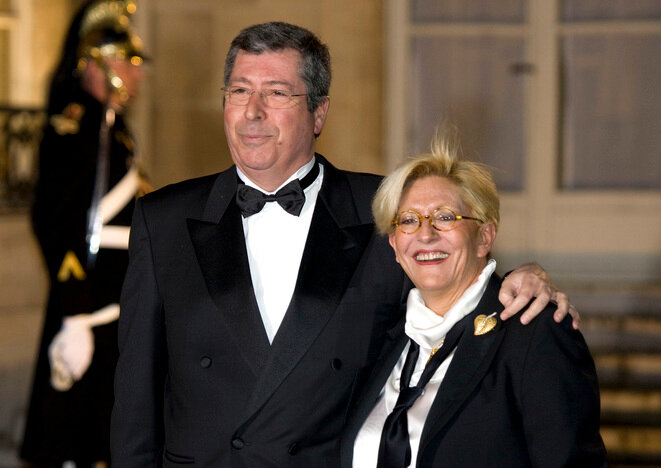 Patrick and Isabelle Balkany at the Élysée, March 11th 2008. © Reuters
On Monday May 13th 2019 the mayor of a wealthy Paris suburb, Patrick Balkany, and his wife Isabelle Balkany went on trial in the French capital for offences including tax fraud and money laundering. They are accused of having hidden some 13 million euros from the tax authorities, and prosecutors say they are the true owners of luxury properties in France, the Caribbean and Morocco. Alongside them on trial is lawyer Arnaud Claude who, like the Balkanys, is a personal friend of former president Nicolas Sarkozy as well as having been his partner in a law firm. Mediapart's legal affairs correspondent Michel Deléan sets the scene on a high-profile trial.
Patrick and Isabelle Balkany are accused of hiding wealth in 'multiple offshore structures'.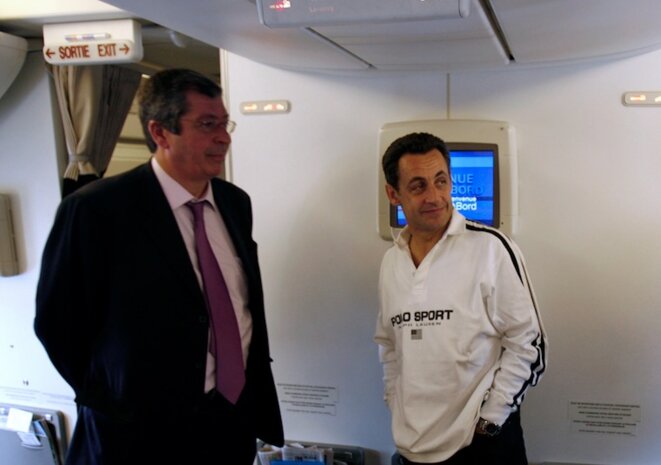 Patrick Balkany (L) and Nicolas Sarkozy in 2007. © Reuters
A French judicial investigation has described the "active role" played by Arnaud Claude, the partner of Nicolas Sarkozy in a Paris legal firm, Claude & Sarkozy, in helping an MP and longstanding political ally of the former French president, Patrick Balkany, to conceal from the French tax authorities his ownership of a luxurious Moroccan villa estimated to be worth more than 5 million euros. As the investigation draws to a close, the magistrates in charge have ordered the confiscation of a Normandy property belonging to the lawyer, Mediapart has learned. Fabrice Arfi and Mathilde Mathieu report.

The Panama Papers revelations have rocked the world with disclosures of how Panamanian law firm Mossack Fonseca mounted offshore financial structures for the rich and powerful that enable tax evasion and money laundering on a staggering scale. Beyond the sensational cases emerging in the leaked documents, Mossack Fonseca is also cited in several judicial investigations into some of the most important corruption scandals in France over recent years. Fabrice Arfi, Karl Laske, Mathilde Mathieu, Yann Philippin and Ellen Salvi report.