Keyword: Iskander Makhmudov
Related keywords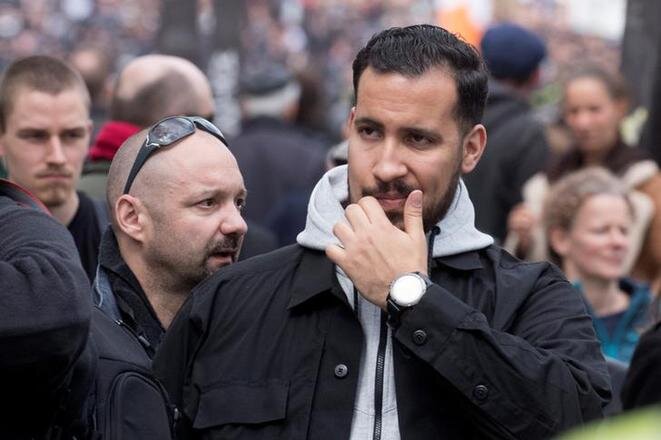 Alexandre Benalla and, just behind him, Vincent Crase in Paris on May 1st 2018 . © Reuters
France's national fraud prosecution unit has opened an investigation for "corruption" over a French firm's security contract signed with Russian oligarch Iskander Makhmudov, and negotiated by Alexandre Benalla while the latter was a security aide at the Élysée. Mediapart first revealed details of this contract, which involves a company run by Benalla's friend Vincent Crase, back in December. In a separate development the French prime minister's head of security has resigned after claims that her flat was used to host a bail-breaching meeting between Benalla and Crase that was secretly recorded in July 2018. She denies any wrong doing. Fabrice Arfi, Antton Rouget and Marine Turchi report.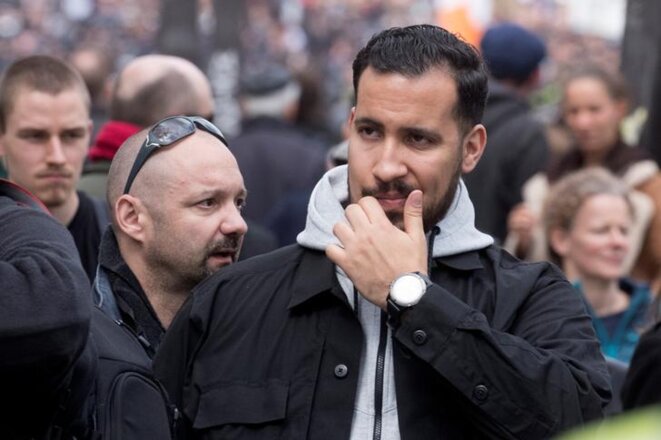 Alexandre Benalla right, and Vincent Crase, left, in Paris, on May 1st 2018. © Reuters
An oligarch close to Vladimir Putin, and suspected by several European judges of being linked to the Russian mafia, paid money to the company of a key figure in the scandal involving President Emmanuel Macron's former security advisor Alexandre Benalla. A payment of almost 300,000 euros was made to the company of gendarme reservist Vincent Crase in June 2018, at a time when the latter was still employed by the French president's party La République en Marche as the deputy 'security and safety' manager. Crase was with Alexandre Benalla when Macron's security advisor was caught on video using violence against demonstrators on May 1st 2018 in a scandal that rocked the French presidency over the summer. Fabrice Arfi, Antton Rouget, Marine Turchi and Anastasia Kirilenko report.