Ten men and three women aged between 18 and 30 went on trial at a Paris court on Thursday accused of online harassment and, for eight of them, making death threats, in abuse that targeted a teenage girl who posted videos critical of Islam on Instagram and who has since been living in police protection.
Following an open letter by semi-retired French generals claiming that France was facing a civil war, notably because of Islamic extremism, published last month in Valeurs Actuelles, the hard-right magazine has now published a second open letter on the same theme, this time by active members of the military.  
Mohammed Moussaoui, president of the French Council of the Muslim Faith, said the council's members have agreed a ten-point charter that  'states clearly that the principles of the Muslim faith are perfectly compatible with the principles of the republic', and which was applauded by French President Emmanuel Macron as 'a truly foundational text for relations between the state and Islam in France'.
Interior minister Gérald Darmanin said some could be closed if found to be encouraging 'separatism'.
Move comes amid backlash over French president's views on secularism and freedom of expression.
In keynote speech, French president said local officials will get extra powers to fight radicalism and social problems will be tackled.
French president said in a speech: 'The problem is when in the name of a religion, some want to separate themselves from the Republic and therefore not respect its laws.'
French President Emmanuel Macron said blasphemy was a right protected by law in France in an interview about the case of a 16-year-old girl who received death threats and was forced into hiding after filming an anti-Islam diatribe on her Instagram account prompted by insults she received when she announced her homosexuality.
Signed by prominent figures, it drew a link between anti-Semitism and Islam, blaming Islamist radicalisation for a 'quiet ethnic purge' of Jews.
That is the question we ask ourselves after these dizzy recent weeks of a political and media cabal against us, writes Mediapart publishing editor Edwy Plenel in this op-ed article, in which he offers an answer and responds to the extraordinary call by former French prime minister Manuel Valls that Mediapart be "removed from public debate."   
The main rivals to become conservative Républicains party's 2017 presidential election candidate have clashing ideas over an increasingly tense national debate on Muslim identity in France.
France's Council of State will on Friday announce its judgment on whether the ban of the burkini, recently applied by a number of mayors of coastal towns in France, is legal. The bans, imposed mostly in south-east France and amid the backdrop of recent Islamist terrorist attacks, supposedly target the full-body swimwear worn by some Muslim women. But the prohibitions also exclude dress that might threaten "public order", and there was uproar this week after several reported incidents of police patrols intercepting Muslim women wearing headscarves on the beach. Carine Fouteau analyses a controversy that not only encroaches basic human rights, but which also has played into the hands of the Islamic State group which was behind this summer's terrorist attacks in France.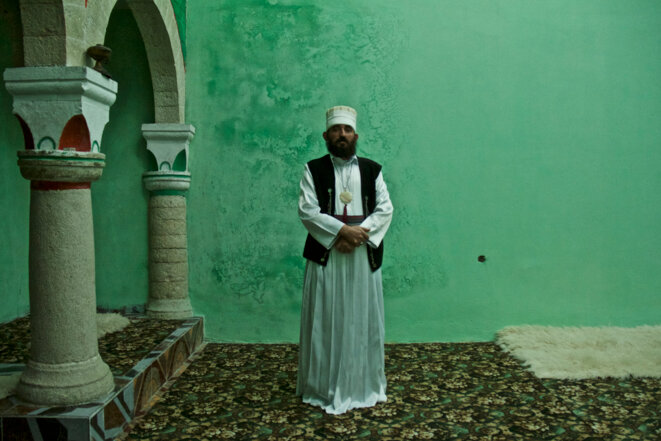 Long history: the dervish Murtazar from Melan in Albania. © Laurent Geslin
They form a variety of different, disparate groups, some living in the middle of cities, others taking refuge in mountainous retreats scattered around the Balkans. But all practice the mystical Islam of Sufi religious orders, seen as a "heresy" by followers of rigorous Sunni orthodoxy from the Gulf states. Jean-Arnault Dérens, Laurent Geslin and Simon Rico look at how the Balkans' dervishes have managed to survive to this day, faced with the various challenges posed down the centuries by empire, nationalist upheaval, orthodox Islam, communism and atheism.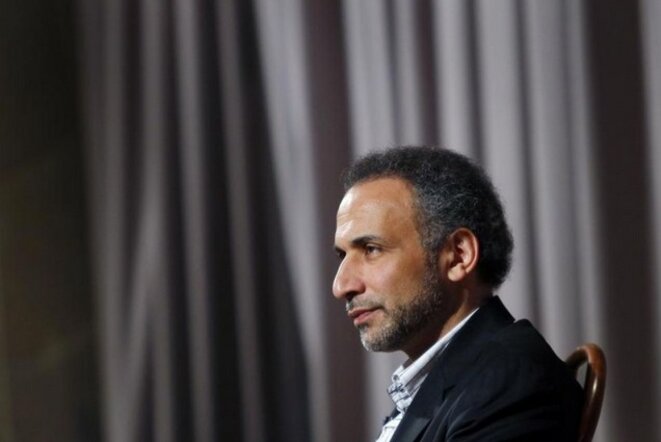 Seeking French nationality: Tariq Ramadan © Reuters
Every few years France gets swept up in a controversy over Tariq Ramadan. And since 1995 much of the French establishment has vilified and shunned this Muslim preacher, writer and academic, whom they suspect of advocating radical Islamism and sectarian views. Now the Swiss-born intellectual with Egyptian roots is seeking French nationality in a move that is likely to provoke yet another row. Mathieu Magnaudeix profiles a controversial figure who is almost impossible to classify.