Related keywords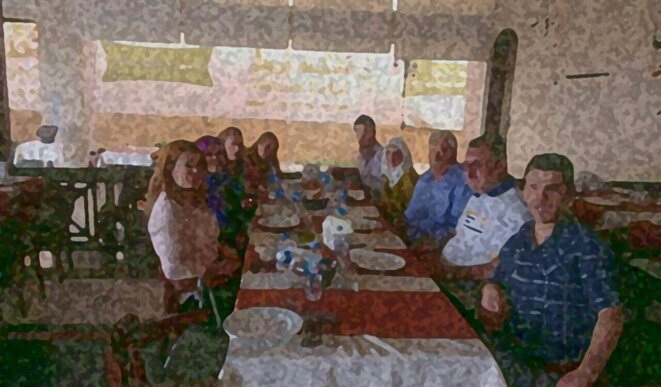 The family at the Grand Station restaurant in Aleppo before the war: the photo has been altered to protect their identity.
Many Syrian refugees living in Turkey have gone to the French Consulate in Istanbul in the hope of obtaining a visa that will allow them to travel to France in safety. But only a small number ever get granted this precious document. Mediapart's Carine Fouteau tells the story of one Kurdish family from Syria who were twice forced to flee the fighting and who are now desperately waiting for a visa from the French authorities that would restore hope to their shattered lives.
Foreign minister Jean-Marc Ayrault said a woman with French and Tunisian dual citizenship died in deadly attack in Istanbul early on Sunday.
French diplomatic missions in the cities of Istanbul, Ankara and Izmir are closed until further notice over unspecified security fears.