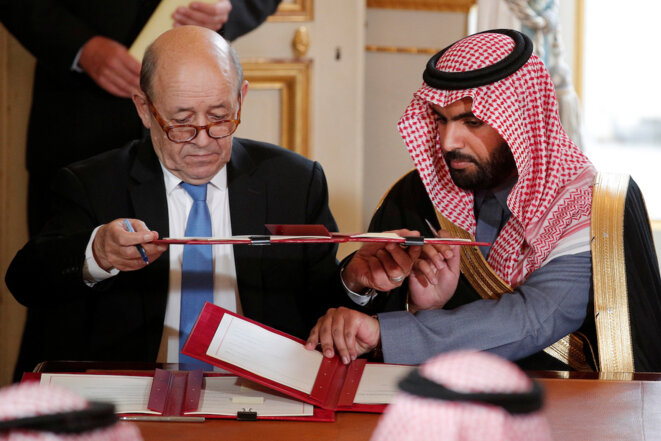 Yves Le Drian and Crown Prince Mohammed bin Salman in April 2018. © Reuters
On November 12th, 2018, Jean-Yves Le Drian insisted on French television that he was not aware of evidence supplied by Turkey regarding the murder of journalist Jamal Khashoggi by Saudi killers. Yet no fewer than seven French diplomats and intelligence agents have contradicted this claim by France's foreign minister. Thomas Cantaloube, Lucie Delaporte, René Backmann, Nicolas Cheviron, Matthieu Suc and Rachida El Azzouzi investigate.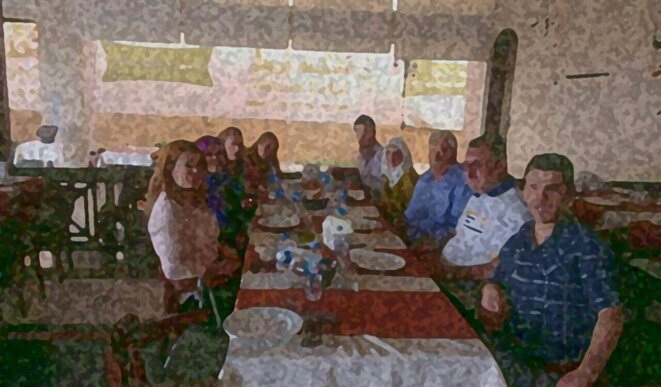 The family at the Grand Station restaurant in Aleppo before the war: the photo has been altered to protect their identity.
Many Syrian refugees living in Turkey have gone to the French Consulate in Istanbul in the hope of obtaining a visa that will allow them to travel to France in safety. But only a small number ever get granted this precious document. Mediapart's Carine Fouteau tells the story of one Kurdish family from Syria who were twice forced to flee the fighting and who are now desperately waiting for a visa from the French authorities that would restore hope to their shattered lives.
Foreign minister Jean-Marc Ayrault said a woman with French and Tunisian dual citizenship died in deadly attack in Istanbul early on Sunday.
French diplomatic missions in the cities of Istanbul, Ankara and Izmir are closed until further notice over unspecified security fears.