The seven, and three other Italians still being sought, had been convicted of terrorism charges in Italy dating back to the 1970s and 1980s.
Comments by French health minister Olivier Véran came the day after Rome invoked European Union powers to block the export of 250,000 Covid-19 AstraZeneca vaccine doses to Australia.
Proposed merger of Italian shipbuilder Fincantieri with French rival Chantiers de l'Atlantique has been pushed by both governments as the way to create a dockyard standard-bearer for Europe to better compete in global markets.
Italy has lodged a formal complaint with France over environmental protection restrictions imposed by the latter in the Alps, where the two countries share a common border, overlap an area that is Italian territory.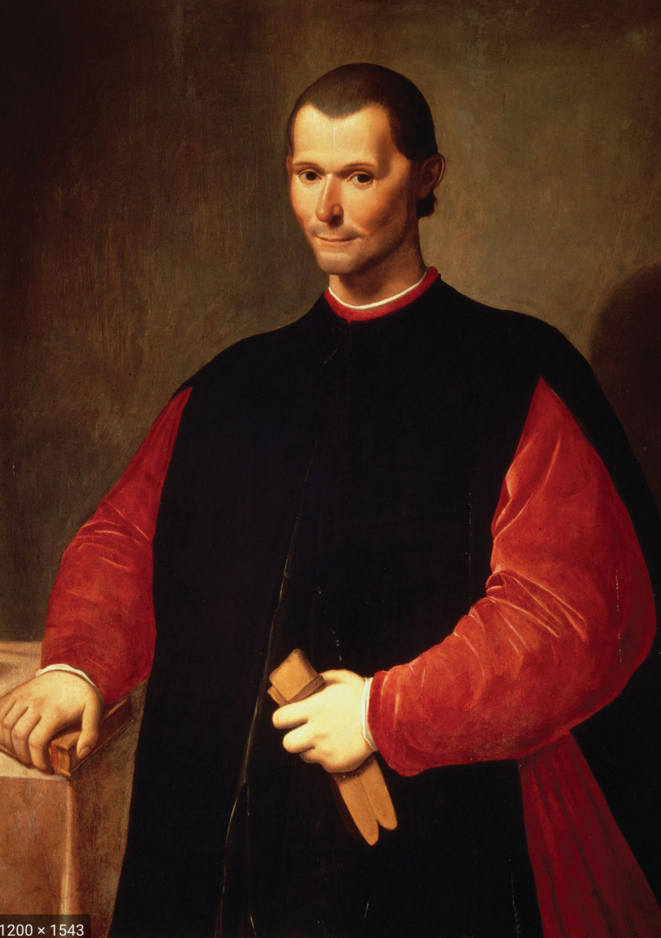 A portrait of Niccolò Machiavelli (1469-1527) by Santi di Tito. © dr
"The end justifies the means" is a well-known phrase that for many represents the height of political cynicism, a notion that justifies any crime, and is very often thought to have been first used by Italian Renaissance diplomat, political philosopher and writer Niccolò di Bernardo dei Machiavelli. Indeed, to be "Machiavellian" is to be underhand, cunning, unscrupulous and scheming. But, as Jean-Christophe Piot sets out here, the much-maligned Florentine thinker never wrote nor believed in the phrase that has been stuck to him.
The work stolen last year from the Bataclan music hall in Paris, and which depicted a young female figure with a mournful expression, created as a tribute to the 90 victims of the 2015 Islamic State group terrorist attack at the venue, has been found in a farmhouse in the Abruzzo region of Italy.
French president pointed out that France and Germany have delivered 2 million masks and tens of thousands gowns to Italy.
After the replacement earlier this month of Italy's populist and far-right government for one that is largely Left-leaning and pro-EU, the easing of a previously tense relationship between Rome and Paris was illustrated in a decision by the Italian culture minister to overturn an earlier refusal to lend France works by Leonardo da Vinci for an exhibition marking his death 500 years ago, while France will send paintings by Raphael for a similar exhibition next year in Italy.   
A French couple are facing prosecution and a possible jail term of between one and six years after Italian police found 40 kilos of sand they took from a beach in Chia, southern Sardinia, crammed into plastic bottles in the boot of their vehicle.
Migrants from Africa and the Middle East, desperate to reach a better life, continue to attempt to cross to France from Italy, where they are increasingly evicted from refugee centres by the country's coalition government of populists and far-right, using the deadly route of Alpine passes for which they are ill-equipped to traverse.
The French ambassador to Rome, recalled last week in protest at what Paris described as 'unfounded attacks and outlandish claims' by Italy's populist coalition government, as well as a recent unannounced visit to France by deputy prime minister Luigi Di Maio to meet with anti-government 'yellow vest' prostestors, returned to the Italian capital on Friday.
Paris defends recall of envoy to Rome after 'unfounded attacks' by Italian leaders as Italy criticizes 'ultra-liberal' French policies.
Move came after Italian deputy PM met French 'yellow vest' protesters near Paris and France warned him not to interfere in the country's politics.
Populists in Italy have accused France of continuing to colonise many African states.