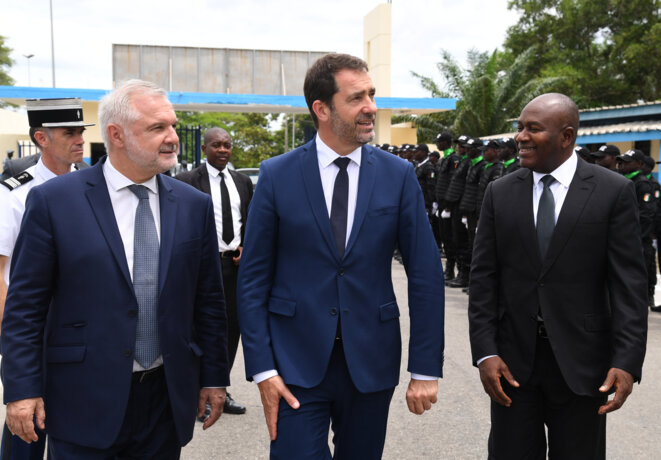 Ambassador Gilles Huberson, left, with the French and Ivory Coast ministers of the interior at Abidjan in May 2019. © ISSOUF SANOGO / AFP
France's Ministry of Foreign Affairs has launched an internal inquiry into Gilles Huberson, ambassador to Ivory Coast, after several women accused him of sexist and sexual violence, Mediapart has learnt. Huberson, who occupies one of France's most prestigious diplomatic postings in Africa, is reported to have returned to Paris, even though Ivory Coast faces an important and potentially tense election in less than two months. Michel Pauron reports.
Gilles Huberson is the target of an investigation by the foreign affairs ministry into allegations of sexual violence and sexual harassment spanning a number of countries, reports Mediapart.
French President Emmanuel Macron with his Ivorian counterpart Alassane Ouattara in Abidjan, December 21st. © Reuters
On a visit to Ivory Coast at the weekend, French President Emmanuel Macron and his Ivorian counterpart Alassane Ouattara announced that the CFA franc, the common currency shared by 14 African countries and created in 1945, is to be replaced by the "Eco". It was presented as a "historic reform" that will see France disengaging its grip over monetary policy in its former African colonies. But some economists in the region argue that, on the contrary, the Eco is a disguised continuation of French dominance, while also representing a death blow to the common currency project of the ECOWAS group of West African states. Fanny Pigeaud reports.
The pilot of a French military helicopter died, and his co-pilot was seriously injured, when their Gazelle crashed while on a training flight near the Ivory Coast city of Abidjan, the army said in a statement on Wednesday. 

Will they stand trial? Former ministers Michèle Alliot-Marie, Dominique de Villepin and Michel Barnier. © Reuters
In 2004 a bombing raid killed nine French soldiers and an American aid worker at Bouaké in Ivory Coast. Fourteen years later, and after years of painstaking investigation in the face of bureaucratic obstruction from the French authorities, prosecutors in Paris have said that three pilots should stand trial over the attack. As Antton Rouget reports, it could also pave the way for three senior French government ministers at the time - Dominique de Villepin, Michèle Alliot-Marie and Michel Barnier – to stand trial too.
The Antonov turboprop, chartered by the French army as part of its anti-jihadist Opération Barkhane in north-west Africa and carrying ten people, broke up after crashing into the sea near Abidjan airport, leaving four Moldovan nationals dead and injuring six other people, four of them French.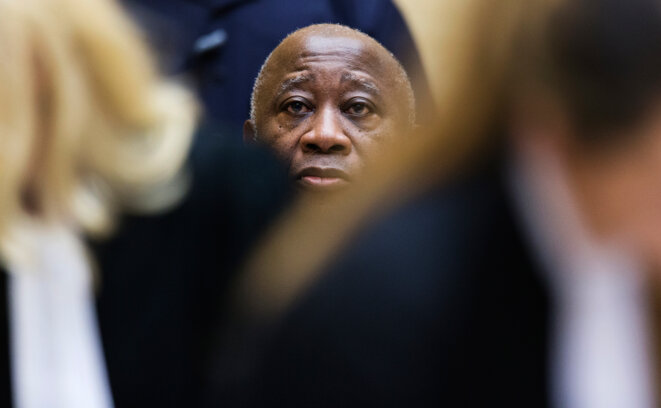 Laurent Gbagbo appearing before the ICC court in The Hague on Febraury 19th 2013. © Michael Kooren/Reuters
In April 2011, former Ivory Coast president Laurent Gbagbo, at the centre of a political crisis that followed disputed elections in the country five months earlier, was captured with French help by militiamen acting for his rival, Alassane Ouattara, the country's current leader. A confidential French foreign ministry document obtained by Mediapart reveals how International Criminal Court (ICC) chief prosecutor Luis Moreno Ocampo, without any legal basis, was involved in an operation to keep Gbagbo prisoner – five months before the ICC had even opened an investigation into his alleged crimes against humanity, for which he is now on trial in The Hague. Fanny Pigeaud reports on a covert operation in which the ICC appears to have played a key role France's political manoeuvring in its former West African colony.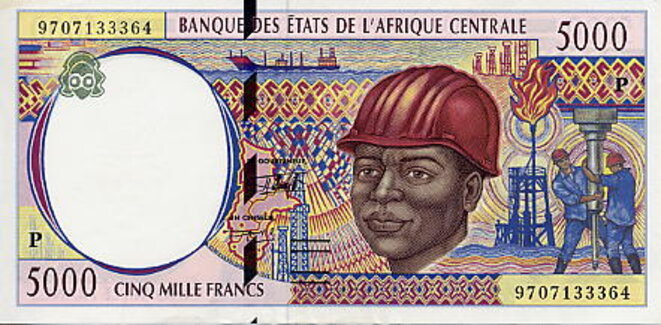 A Franc Zone banknote.
Many experts in Africa want to see an end of the 'CFA franc', the currency backed by the French Treasury which was created 70 years ago and still used by 14 former colonies on the continent. But as Fanny Pigeaud reports in this second and concluding article on Africa's 'Franc Zone', the French authorities take a dim view of any criticism of the currency.
Move comes at time of growing regional terror threats and after Islamist attack on Grand Bassam beach resort in March that left 19 people dead.
'I told my wife 'we can't stay here', and 20 seconds after they killed three people behind us', said one man enjoying a meal when the gunmen struck.
President Hollande confirmed four French deaths among the 18 people killed by gunmen in an attack claimed by al-Qaeda in the Islamic Maghreb.
Al-Qaeda in the Islamic Maghreb claimed responsibilty for attack on tourist resort in former French colony, a base for France's anti-jihadist operations.

Facing trial? Ex-ministers Michèle Alliot-Marie, Dominique de Villepin and Michel Barnier. © Reuters
In November 2004 nine French soldiers and an American humanitarian worker were killed at Bouaké in the Ivory Coast in a bombing raid carried out by that country's air force. Yet more than eleven years later the foreign mercenaries who are thought to have conducted the raid have never been brought to account. Now a French investigating judge has recommended that three senior French ministers who served under President Jacques Chirac at the time - Dominique de Villepin, Michèle Alliot-Marie and Michel Barnier – stand trial for hindering the initial investigation. Antton Rouget reports.
Nigerian pirates are believed to have taken control of a French-owned tanker with 17 crew which went missing off Ivory Coast at the weekend.