Related keywords
Carlos Ghosn, the 65-year-old former chairman and CEO of carmakers Renault and Nissan, who was arrested last November in Japan on charges of financial misconduct, was on Monday charged for a fourth time, for allegedly enriching himself with $5 million at Nissan's expense.
Lawyers acting for Carlos Ghosn, the former Renault-Nissan boss arrested over allegations of financial misconduct five months ago after landing in Tokyo in his private jet, and who was re-arrested last week on further suspicion of financial corruption, have released a video in which the former high-flying executive, 65, denies the accusations against him and denounces a 'very dirty game' of corporate intrigue.  
Former Nissan boss is put back under arrest over allegations he misused company funds, a surprise move he calls 'outrageous and arbitrary'.
The case of the arrest and continued detention in Japan of Renault chairman and CEO Carlos Ghosn over alleged financial misconduct has revealed the severity of the Japanese judicial system, which again denied him bail at a hearing in Tokyo this week. But it has also illustrated the situation of impunity granted in France to numerous high-placed individuals like Ghosn, writes Mediapart co-founder Laurent Mauduit in this opinion article. For while it now appears that the French government is finally moving towards his replacement as head of the French carmaker, economy and finance minister Bruno Le Maire has until now done his utmost to protect Ghosn, even declaring that there was 'nothing in particular to report' on his tax situation in France, when in fact the boss of one of France's biggest industrial corporations has been a tax resident in the Netherlands since 2012.
Hundreds queue at Tokyo court for chance to see former chairman of Nissan and current Renault boss respond to financial misconduct claims.
Carlos Ghosn, chairman of Nissan and also chairman and chief executive of its French partner Renault, is said to have under-reported his income.
At Paris talks Japanese premier Shinzo Abe and President Hollande also confirm plans to strengthen cooperation on nuclear energy technology.
President Francois Hollande wants to cut nuclear output by a third in 20 years but so far only one plant has been earmarked for closure.
Tokyo to lodge complaint with French embassy over newspaper cartoon linking nuclear disaster and 2020 Olympics bid.
Despite high unemployment and recession, French president tells Japanese business leaders the four-year financial crisis that gripped EU is past.
The embarrassing slip of the tongue, which the president did not correct, came when he was speaking in French at a news conference in Tokyo.
Visit aimed at seeking closer cooperation in nuclear technologies and finding out more about Japan's policy mix of monetary and fiscal reforms.
Emmanuelle Bodin says contract with state broadcaster was unjustly terminated after she fled Japan at start of Fukushima crisis in March 2011.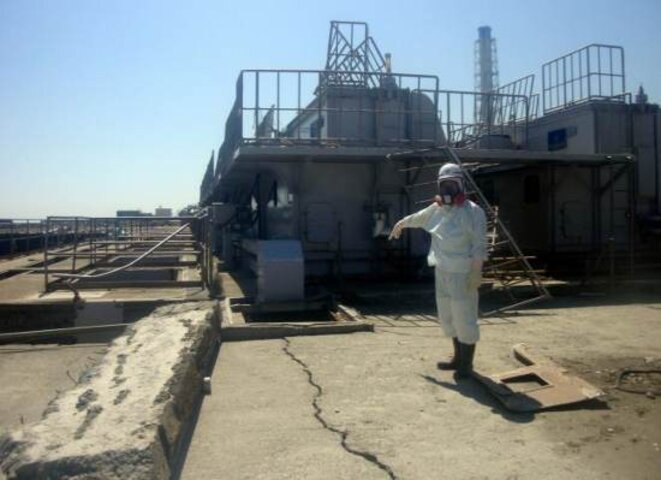 Jacques Repussard, director-general of France's Institute for Radioprotection and Nuclear Safety, recently travelled to Japan to study the situation at the quake- and tsunami-hit Fukushima nuclear plant (photo), where the battle continues to bring the overheating reactors under control and to stem radioactive pollution seeping from the site. In a revealing interview with Mediapart's Sophie Dufau and Michel de Pracontal, he details what he learnt from his trip and what lessons the Fukushima disaster offers for nuclear safety standards in France.