Keyword: Jean-François Copé
The delayed trial of former French president Nicolas Sarkozy and 13 others over the financing of his failed 2012 presidential election campaign finally got under way on Thursday May 20th in Paris. Sarkozy, the only one of the accused not to appear in court, is accused of the "illegal funding of an election campaign" and faces up to a year in prison and a fine of up to 3,750 euros if found guilty. The prosecution says the ex-president's election campaign spent nearly double the 22.5-million-euro legal spending limit. To hide this illegal overspend a PR and events company is said to have sent fake bills to Sarkozy's UMP party (now called Les Républicains) rather than the election campaign itself. Sarkozy, who was convicted of corruption and influence peddling in a separate case on March 1st, and all the other accused deny the charges. Mediapart's legal affairs correspondent Michel Deléan was in court to hear the divisions that are already emerging between the different defendants.
Right-winger Jean-Francois Copé was asked if he knew how much a 'pain au chocolat' cost - and massively underestimated it.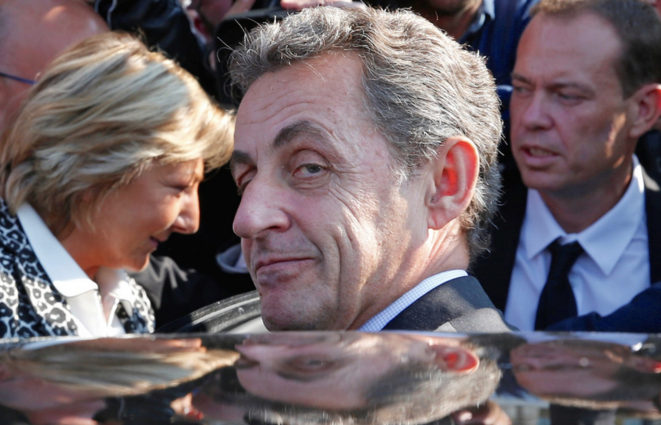 Under fire: Nicolas Sarkozy in Calais, September 21, 2016. © Reuters
For a long time Nicolas Sarkozy's former allies avoided personal attacks on the former president, even after they had become his political adversaries in the contest to choose the Right's presidential candidate for 2017. Now, however, the gloves are off and some on the Right are openly talking about the string of political and financial scandals in which the ex-president is currently embroiled. For the first time, report Ellen Salvi and Mathilde Mathieu, Sarkozy now looks politically vulnerable to the sheer weight of the scandals and criticism bearing down on him.
Investigation centres on claims UMP party should not have paid Sarkozy's fine after former president's 2012 campaign broke election spending limits.
Jean-François Copé, former head of the UMP, is under formal investigation for misuse of funds after party paid Sarkozy's election fine.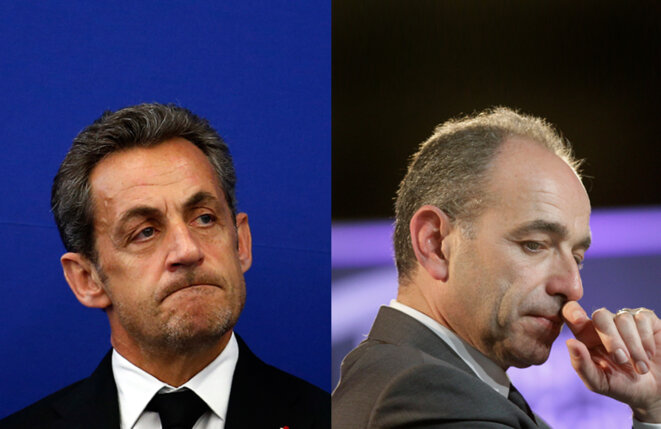 © Reuters
Debts of nearly 80 million euros, a party leader who had to step down over an election funding scandal, warring factions, public attacks, leaked allegations that senior party figures and their relatives have been milking its finances for their own benefit and continuing scandals surrounding its talismanic figure Nicolas Sarkozy... France's main opposition party the UMP seems on the brink of a political abyss. Indeed, one senior figure in it has claimed that the right-wing party is "already dead". Mathilde Mathieu, Ellen Salvi and Marine Turchi report on a party crisis that shows no sign of abating and could end in its destruction.
Audit says the UMP must cut running costs and seek new credit agreements with its banks as new party bosses try to 'guarantee its survival'.
Supporters of the former president have queued up to say he should stand for leadership of conservative UMP party which is engulfed by crisis.
Jean-Francois Copé quits leadership of the UMP party amid an escalating scandal of fraudulent funding of Nicolas Sarkozy's election campaign.
Party boss Jean-François Copé, whose friends run the company, dismisses claims as politically motivated on eve of Euro elections.
Press report says UMP leader Jean-François Copé handed lucrative PR contract to former aides who systematically overcharged his party.
President François Hollande says much-attacked report on new approach to integration is 'not at all' the position of the government.
Report provokes political row as opposition claim recommendations would pave way for multiculturalism to be the new social model in France.
Ruling socialists accuse conservative opposition of exploiting teething problems in the government's reform of length of primary school day.